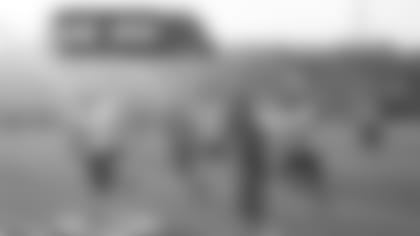 | | | | | | |
| --- | --- | --- | --- | --- | --- |
| Final | 1st | 2nd | 3rd | 4th | Final |
| North Olmsted | 7 | 6 | 0 | 0 | 13 |
| Westlake | 17 | 28 | 7 | 7 | 59 |
1st Quarter
W – Brizes, 32 yard field goal attempt good
N – Hufstetler, 7 yard reception from Maximovich (PAT good)
W – Bialowas, 20 yard rushing TD (PAT good)
W – Sterneckert, 5 yard reception from Bialowas
2nd Quarter
W – Sterneckert, 93 yard reception from Bialowas (PAT good)  
N – Jones, 75 yard rushing TD (PAT no good)
W – Rose, 84 yard kick return (PAT good)
W – Robinson, 32 yard rushing TD (PAT good)
W – Blalowas, 8 yard rushing TD (PAT good)
3rd Quarter
W – Bialowas, 38 yard rushing TD (PAT good)
4th Quarter
W – Robinson, 7 yard rushing TD (PAT good)
Coach of the Week: Jason Hall (Westlake)
MVP of the Game: #27 Q'Darr Robinson
Key Stats (by player):
Westlake
1. Trey Blalowas (QB #7) 11/18 passing for 193 yards, 2 TD; 96 yards rushing 3 TD
2. Q'Darr Robinson (RB #27) 12 carries for 132 yards, 2 TD
3. Conner Sterneckert (WR #2) 3 receptions for 94 yards, 2 TD
North Olmsted
1. Chris Jones (RB #28) 17 carries for 226 yards, 1 TD
2. Brandon Maximovich (QB #2) 4/16 passing for 76 yards, 1 TD
3. Joshua Hufstetler, 3 receptions for 64 yards; 23 yards rushing
Cleveland Browns First and Ten
While visiting a different community each week for the Cleveland Browns High School Game of the Week, we come across an overwhelming amount of selfless individuals who help make high school football so special in their respected communities. This week we met Mindy Clark from Rocky River who gives back by helping Westlake high school. Mindy is in charge of the Westlake high school student council, where she helps the students give back by interacting and working with other schools. Mindy has been in charge of Halloween Fun Night, an event where Westlake students set up crafts and games for the elementary school kids of Westlake. For this event, the elementary school children bring donations to give to the Westlake Food Bank. Another event Mindy helps with is Westlake's Class Olympics held in the spring, which allows the high schoolers to engage with the community and also raise funds for a good cause. Last year, the Class Olympics raised $2,000 and gave it to a local charity in need. Mindy understands the importance of having students give back to not only the Westlake community, but also the greater community!
How are you giving back? Share your stories using #give10.
Make sure to follow @BrownsYouthFB on Twitter to stay up to date on all Cleveland Browns youth and high-school football programing throughout the year.