Since July 30, the Cleveland Browns conducted 17 training camp practices, two preseason games and one intrasquad scrimmage.
It's safe to say the Browns entered the summer feeling pretty set on defense.
Joe Haden, Donte Whitner and the secondary were openly vocal about being the top unit in the NFL. You won't find many inside linebackers in the league as steady as Karlos Dansby. Paul Kruger thinks his 11 sacks are just the starting point in this attacking scheme. The 29-year-old is one of the most underrated, and productive, pass rushers in the AFC.
But defensive coordinator Jim O'Neil has learned something specific about his unit during camp: Accountability is real.
"I can really see those guys starting to take ownership of the defense," O'Neil said. "And it's not just the coaches coaching and holding the players accountable. They're doing a good job in meetings, out on the practice field. If guys mess up or guys aren't hustling to the ball like we talk about, it's great when it comes from them instead of the coaches. I'm happy where we're at."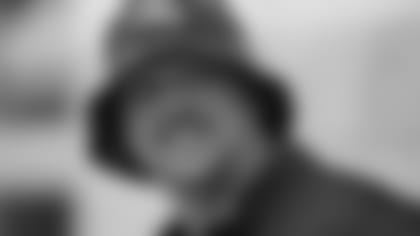 That increase in accountability has, perhaps, been most noticeable on the defensive line.
Ranking 32nd in the league in rushing yards allowed last season was a breakdown from the entire defense, but setting the tone as a run-stopping unit starts with the 300-pound big boys up front. Holding each other responsible for distinct roles in plugging running holes in 2014 was not a strength of the defensive line.
His gruff, no-nonsense approach to football has been clearly visible. The 32-year-old takes the offseason months as seriously as the season – and he's not afraid to call out teammates in the meeting room when an assignment is missed. Starks even practices so hard the Browns opted to rest him a few days during camp.
"I think he is a good presence in that room and a good influence," coach Mike Pettine said. "And he has shown that he can still play."
It's not just one veteran who has changed the dynamic of the defensive line room. Two rookies are already looking like integral parts of the defense.
After missing all of OTAs in May and early June because he was finishing his degree, Danny Shelton eased any worries about a slow transition to the NFL in a hurry. There was barely an adjustment period. Shelton plays loudly, he plays fast and so far he's been equally disruptive as a pass rusher as he has as a plug in the run defense – an added bonus.
"He brings a ton of energy," O'Neil said. "I think he's proven throughout the first couple preseason games and the two days we spent out in Buffalo, he's going to command a double team in the run game. I think he's going to be very hard for guys to single block. I love the energy he brings. He's going to push the pocket and the pass game so he's going to help us. Thumbs up on Danny Shelton."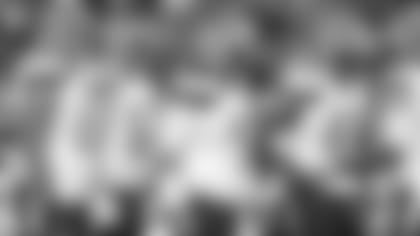 If you've watched Cleveland's preseason games, you need no introduction to the other rookie.
Third-round pick Xavier Cooper is tied for the NFL lead with three sacks in the preseason. The terms explosive, quick get-off and violent with his hands have been attached to the Washington State alum since he entered the building – and he's lived up to all of them.
"From a grading out standpoint, I'd say both those guys are ahead of where a typical rookie would be," Pettine said. "We're very encouraged by their progress so far."
O'Neil's job from now until Sept. 13 at MetLife Stadium against the New York Jets is to keep tapping into this heightened sense of urgency from the defense. Offensive coordinator John DeFilippo said it himself: The Browns will have games where they rely on punter Andy Lee and the defense to help deliver victories.
To build on seven wins, the players will have to stay on each other, even if it makes for some uncomfortable moments. This Cleveland unit is starting to realize its potential if it constantly collaborates together – on the good plays and the bad ones.