Joe Thomas is calling Josh McCown a weapon on the field.
And Cleveland's Pro Bowl left tackle isn't talking about accuracy or arm strength.
He's talking about McCown's understanding of the NFL.
On a handful of running play calls against the Chargers, McCown diagnosed the defense, barked out a tag word or a hand signal and fired off a pass to avoid Isaiah Crowell or Duke Johnson being tackled for a loss. Because of the noise in San Diego, the running backs sometimes didn't even know the quarterback had audibled out of the play call – they just kept seeing the chains moving behind McCown's arm.
"You see a bad look in the run game, and you say, 'Here we go, it's a bad look,' and all of a sudden he throws it, and you're like, 'thank goodness he got us out of a bad play,'" Thomas said. "It's extremely valuable."
On the heels of McCown's back-to-back 300 yard performances, the Browns are now 9th in the NFL in passing yards per game (255.6), No. 1 in completions of 40 yards or more (6), sixth in fewest interceptions thrown (two) and 11th in yards per pass play (8.0).
"It is about his decision making, timing and accuracy," offensive coordinator John DeFilippo said.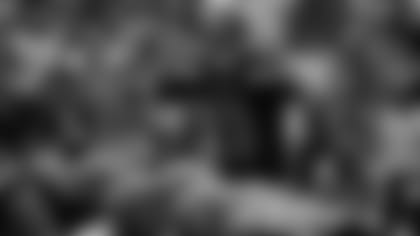 The passing game has been Cleveland's strength in 2015, but it hasn't been totally perfected yet.
On Thursday, DeFilippo confronted the fact the Browns rank last in the league in touchdown percentage inside the red zone. In 11 trips to the red zone, Cleveland has only brought home three touchdowns. The first-year coordinator joked he's tired of seeing kicker Travis Coons out on the field.
"We have a red zone mindset that we teach our quarterbacks where the first thing we talk about is touchdown, check down," DeFilippo said. "When we throw the football down there, we have plays designed to get a touchdown, but if it is not there, there is a place for the quarterback to check the ball down.
"Everything to me is about advancement. I think on the drives you see us stall in the red zone. Like last week, we had a pass for no yards. We had the ball out in the flat. That is obviously not advancement. We need to do a better job of that. I need to do a better job of calling things for the quarterback to get completions down there."
What's next for McCown this weekend against the Ravens?
In his 13th NFL season, Sunday will mark his first-ever trip to Baltimore. The Ravens may lack the traditional names of Haloti Ngata and Terrell Suggs, but they still have "large people" such as Courtney Upshaw, Elvis Dumervil and C.J. Mosley.
"That's as stout a front seven as we'll go against," coach Mike Pettine said.
But Week 5 on offense will remain about the Cleveland Browns. The onslaught of short passes have been hard for opposing defenses to stop. A third straight 300-yard day at the office for McCown would mark the first time in franchise history a Browns quarterback would achieve such a feat.
There's only one statistic that'll matter, though.
"You have to score one more point than they do," McCown said, "and we have to find a way to get that done."