Massive NFL Network and ESPN satellite trucks will park themselves outside FirstEnergy Stadium on Sunday for Cleveland's season opener against Tennessee – perhaps diverting from their original destinations.
Coach Mike Pettine named Johnny Manziel the starting quarterback Friday, meaning he will face off against rookie and fellow Heisman winner Marcus Mariota. Eyeballs around sports bars all across the country will bounce back and forth to see how Manziel responds from a Week 1 loss and to see if Mariota is the real deal after a Week 1 blowout win.
The storyline couldn't be more different inside the Browns locker room.
"I see the Browns vs. the Titans," cornerback Joe Haden said. "It's going to be a team win no matter what. I don't think Johnny is going to be able to win the game by himself. I think it's going to be their team versus our team."
"We'll come out and do what we're supposed to do," safety Donte Whitner said.
The Browns offensive scheme was built around the concept of minimizing the importance of the quarterback, and the same looks true with Tennessee to begin the year. The formations and personnel groupings between the two teams will look drastically different, but the idea is the same: Quickly deliver the football to your playmakers and let them do the grunt work.
"They're not doing a whole lot of things over there with (Mariota)," Whitner said. "They're not making it very difficult. They're doing a lot of play-action passes, a lot of quick passes."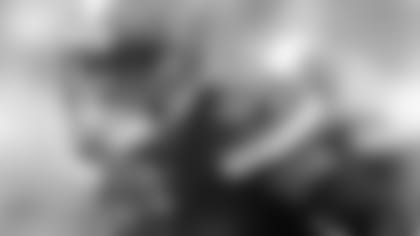 However they accomplished it, Tennessee still scored 42 points on Tampa Bay's Cover 2 defense. Mariota was able to identify openings in zone coverage, his receivers ate up yardage and the early success in the passing game set up a career-high rushing day from running back Bishop Sankey.
The Browns have been stockpiling assets on defense over the past two offseasons, though, to stop offenses like the Titans' in their tracks. Haden and Whitner will have to respond in the secondary. Paul Kruger, Nate Orchard and the rest of Cleveland's outside linebackers will have to provide pressure – constantly. The defensive line will have to be more physical. It's cliché, but winning in Cleveland is so much more about the team and the scheme than any standout individual effort.
"You try to throw different looks at (Mariota)," Haden said. "Don't let him see you sitting in a certain defense. Try to switch it up, try to make good looks, try to disguise your coverages. Just try to confuse him as much as you can."
If the playmakers are the key Sunday to keep up with the Titans, the Browns will need more "oomph" from their wide receiving corps. Creating yardage after the catch will be critical. Outside of Travis Benjamin's 89-yard day and long touchdown against the Jets, Andrew Hawkins, Brian Hartline and Taylor Gabriel were each limited to less than 25 yards receiving.
"I think there were some times in the red zone where we should have got the ball in the end zone to keep the points going up," Hartline said. "We will continue to move forward."
Haden said it himself: 0-2 is not a good look for any NFL team. The 26-year-old has long talked about capturing the magical feeling Cleveland has shown with the Cavs at FirstEnergy Stadium.
There's no better starting point than Sunday.
"I think our guys know that if we handle our business right," coach Mike Pettine said, "that the place will be rocking."
A look at players on this year's squad who weren't here last season.