Josh McCown is ready for the next step in his recovery from an injured left shoulder, and that step couldn't be taking place at a better time. [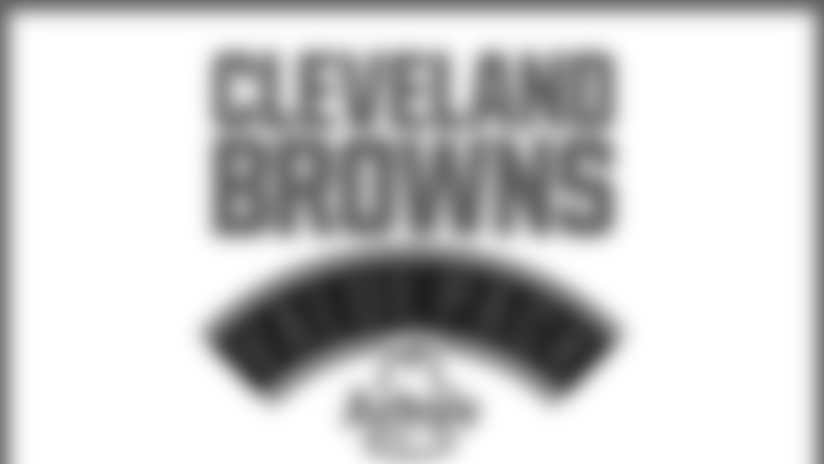 ](http://www.clevelandbrowns.com/news/article-5/Introducing-Cleveland-Browns-Value-Packs/841a8f71-4531-46af-943c-b17db24fca2a)
McCown, who has been sidelined since his Week 2 start against the Ravens, is expected to practice when the Browns regroup Wednesday. Though his status for next week's game at Tennessee is unclear at this juncture, McCown has his eyes set on doing whatever he can to help the Browns stabilize a position that's been anything but since the start of the season.
"I think anytime you find yourself in a situation like our team is where you are – it is going this way and you are 0-5, I think it is all hands on deck," McCown said from the locker room Monday. "You have to want to help, and you turn our tape on, you watch the tape from yesterday and you watch the effort that guys put forth and the way they are battling. You want to be a part of it, you want to do what you can to help that."
McCown has been itching to get back to the field ever since Week 2, when he powered through the pain in a game that saw Cleveland jump out to a 20-0 lead only to fall 25-20. He's been considered "week to week" ever since and has been often seen sporting a sling on his non-throwing shoulder.
He's watched from the sidelines and been impressed by rookie Cody Kessler, who filled the void admirably up until the final part of Sunday's first quarter against the Patriots. Kessler left the game with an injury to his chest and ribs and is considered day to day as the Browns prepare for the Titans.
Veteran Charlie Whitehurst, who stepped in for Kessler on Sunday but suffered a knee injury during the fourth quarter, is also an option against Tennessee.
"I'm just proud of him being thrust into a tough situation where two guys go down the first two weeks and I think he's handled himself really well," McCown said of Kessler, who is 54-of-81 for 529 yards and two touchdowns on the season. "Just look forward to watching him grow and compete. He's fun to have around. It's fun to come into the locker room and the quarterback room and get to work with a kid like that. He wants to learn so much. He's always asking the right questions."
McCown has been there with the answers, and Kessler has lauded the veteran throughout this three-week stretch. Now, McCown is focused on helping Kessler by either picking up where he left off or continuing to cheer him on from the sidelines if that's what coach Hue Jackson decides a few days from now.
Jackson said he's yet to decide who starts if both are physically able to play and won't until that situation is confirmed.
"I expect to go back and play wherever they want me to play and when they want me to play. That's my expectation," McCown said. "The bigger focus for me right now is just getting to a place where I'm healthy and can go back and do the things they need me to do and ask me to do. Like I said, we'll find that out Wednesday."