After a week of self-evaluation and recharging, the Browns host the Bengals on Sunday at FirstEnergy Stadium.
Here's what we're watching as Cleveland tries to notch its first win of the season.
1. Return of Robert Griffin III
Robert Griffin III returns to the field for the first time since Week 1 as the Browns named him the starting quarterback late Wednesday. Griffin, who hasn't played since suffering a broken shoulder in the season opener, is set to make his second start in two seasons. Against that backdrop, the hope is that the 2012 Offensive Rookie of the Year can help jumpstart a struggling offense. [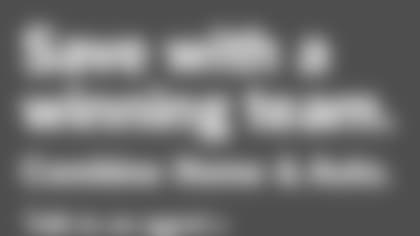 ](http://brow.nz/2ctCpmR)
Jackson said Sunday could also mark something of an audition for Griffin — who entered the season as the team's starter — as the Browns search for a long-term answer at quarterback.
"I think the fact that we're putting him out there says that. We want to know, I want to know more," he said. "I've only seen him play for not even a full game so I think the more information, the more time I get an opportunity to evaluate, the better it's gonna be."
To be sure, both Jackson and Griffin played down expectations and the notion of additional pressure.
"I'm not expecting everything to go perfect, I don't want to put that kind of pressure on anybody," Jackson said. "It's his second game in two years so hopefully it'll go right but if it doesn't that's OK, too … but we all understand the situation he's in and that he's facing, but I think he's up for the challenge."
… the Browns met the Bengals, they gave up a season high of 559 yards to Andy Dalton, A.J. Green and Jeremy Hill, who made the most of big plays on that October afternoon in the Queen City.
Asked what Cleveland learned from that loss, Jackson laughed and said, "Don't remind me."
"It was a beat down," he said. "They beat us pretty soundly in Cincinnati."
Fortunately for the Browns defense, the unit has been playing some of its best football lately, holding the Giants to 296 yards two weeks ago.
"If we do things right, teams do not do that to you, and it just comes down to really playing sound fundamental football," Browns defensive coordinator Ray Horton said.
"The guys realize that now, and they have really taken into how to study film and what the other team is trying to do. Then some of it is just personal pride and playing the best that we can."
With rookie Derrick Kindred out for the rest of the year, the Browns will turn to what Horton described as safety "by committee" over the next four weeks.
"We're just going to play a bunch of guys and let them play and get experience," he said. "We will roll guys through."
Kindred, who broke his foot during the bye week and was placed on the NFI, had given the Browns some stability at the position along with third-year player Ed Reynolds II.
"For him, it was a process coming on to learn how to play NFL football, and obviously, you want all your players on the field at all times. It looked like he was taking that growth spurt to understand football, how to play and what we ask and expect of him," Horton said.
"We want our good players to be on the field, and it is unfortunate that he is not going to be. That is what happens in the NFL. Sometimes you have to just go to the next guy."
With Sunday's forecast calling for snow, wind and temperatures in the low 20s, the Browns and Bengals will both be forced to deal with the elements. Special teams coordinator Chris Tabor described it as "Santa Claus weather."
"There's nothing you can do about it," he said Friday when asked about the impact on the kicking game. "We'll show up to the stadium and I'm sure FirstEnergy will welcome us with a breeze."​