Need a reason to watch Thursday night's Cleveland Browns preseason game against the Chicago Bears?
On Tuesday's Mike Pettine radio show, the Browns coach said there are four or five roster decisions that will be determined on the gridiron at Soldier Field.
"They are fighting for a roster spot – so let's see who can step up," Pettine said. "We saw Isaiah Crowell, a perfect example of a guy who did it a year ago."
Heading into last year's preseason finale, the Browns had waited to see something from Crowell all summer, and he exploded at the perfect time. The running back gashed Chicago for a 48-yard touchdown run and 102 rushing yards.
Sitting alongside hosts Nathan Zegura and Ken Carman, Pettine made an interesting point he hadn't divulged in previous press conferences. The bottom half of the roster has been deemed much more competitive than a season ago.
"That's the one thing we felt good about coming into training camp that our 90 (players) was so much more of a quality 90," Pettine said. "The chance of the 90th guy making the roster was pretty much the same as the 75th guy making the roster.
"There are still some good position battles going on."
Those positional battles range all across the board – wide receiver, tight end, backup offensive line, defensive line and the secondary.
"Josh Lenz is a guy that jumps out there," Pettine said. "E.J. Bibbs will get another opportunity to play. He and Rob Housler will get some pretty good reps. Some of those young offensive lineman, Darrian Miller, Andrew McDonald, Vinston Painter, big Erle Ladson and Karim Barton – there's not much difference between all of them. A game like this can certainly separate them.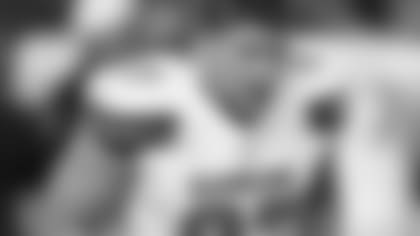 "Defensively, you look at Landon Feichter who's been making plays. (De'Ante) Pop Saunders hasn't had a chance to play a lot. Dylan Wynn is another guy, we haven't done him a favor – we've had to play him out of position. This is a good night for him to get a lot of reps. Jacobbi McDaniel is a guy that's proven he belongs at this level.
"This will be their big opportunity."
Pettine said the fourth preseason game is actually one of his favorite nights of the summer. Just because the starters are resting, it doesn't mean they are given the night off. Pettine makes them put on their "coaching hats" and the veterans are given still images and asked to offer the younger players their opinions about what's transpiring on the field.
The Browns feel ecstatic that this many spots are still alive three days before finals cuts to the 53-man roster are due to the NFL league offices.
But with excruciating decisions looming, Pettine admits he feels a little overwrought.
"It is tough," Pettine said. "This truly is a people business. Some people kind of look at it as moves on a chess board. It's so much more personal than that for us. You get to know these guys over time, professionally and personally.
"It's tough to look a player in the eye and let them know that your dream is being a little bit derailed. Hopefully it can get back on track."