The countdown to the draft has reached single digits. [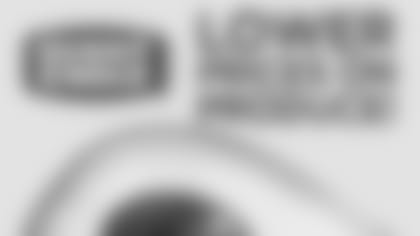 ](http://brow.nz/2jA5sHx)
And at this point, the number of mock drafts swirling around the Internet is somewhere in the quadruple digits.
With an eye toward next Thursday, here's a look at the latest projections for the Browns at No. 1 and No. 12.
QB Mitchell Trubisky (UNC)
S Malik Hooker (Ohio State)
Of note: Reuter is one of the few and only to see the Browns going with a signal-caller at No. 1. It'd be the third straight year and seventh in the last nine a quarterback has been taken with the first pick.
DE Myles Garrett (Texas A&M)
Of note: It'd be the highest a tight end is selected since Eric Ebron went No. 10 to the Lions in 2014.
WR Corey Davis (Western Michigan)
Of note: Jeremiah envisions the Browns grabbing the second receiver in the draft behind Clemson's Mike Williams, who is projected to land with Tennessee at No. 5.
QB Deshaun Watson (Clemson)
Of note: Kiper expects Watson to be the second quarterback selected in the draft behind Trubisky, whom he projects to land with the Jets at No. 6.
Of note: McShay projects the Browns to pass on a quarterback at No. 12 even though he tabs just one (Watson, No. 7) to be selected before they pick.
DB Gareon Conley (Ohio State)
Of note: Conley has been a definite riser in the past couple of months. In Miller's mock, he'd be the third Ohio State defensive back to be off the board behind Hooker and Marshon Lattimore.
Of note: Rang predicts Trubisky to be the first quarterback taken.
Of note: Brugler expects Howard to be the third Alabama player selected within the first 12 picks following Jonathan Allen and Reuben Foster.
Of note: Burke says the Browns have to go with a quarterback unless there is a top-five defensive talent available at this spot.
Of note: Davis actually projects the Browns to trade up to No. 5 with the Titans to grab Trubisky.
Of note: Like Rang, this website expects Trubisky to be the first quarterback selected.