The Browns loaded up on offensive playmakers in last year's draft, selecting Corey Coleman in the first round and adding three more receivers and a tight end on Day 3. [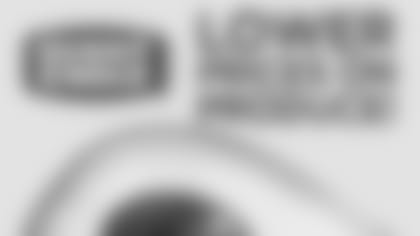 ](http://brow.nz/2jA5sHx)
As Cleveland assesses its roster heading into free agency and the draft, there's depth that simply wasn't there a year ago at tight end and wide receiver. And at running back, the same tandem of Duke Johnson Jr. and Isaiah Crowell, which has inspired great confidence from coach Hue Jackson, remains and looks to build off an up and down 2016 campaign.
Does that mean those positions are cross-offs when it pertains to the first round, where the Browns hold the No. 1 and No. 12 picks? Of course not.
And after a scan of the latest mock drafts, a handful of experts believe the Browns will continue to stockpile new, young faces at those playmaking positions.
Here's a look at the most recent projections. Of note, the Colts and Eagles will have a coin flip settle their tiebreaker, so some mocks project the Colts at No. 14 and others put the Eagles in that slot.
Jets: RB Leonard Fournette (LSU)
Bengals: WR Mike Williams (Clemson)
BROWNS: TE O.J. Howard (Alabama)
Cardinals: WR Corey Davis (Western Michigan)
Colts: RB Dalvin Cook (Florida State)
Titans: WR John Ross (Washington)
Buccaneers: RB Alvin Kamara (Tennessee)
Lions: TE David Njoku (Miami)
Colts: RB Christian McCaffrey (Stanford)
Chiefs: WR Zay Jones (East Carolina)