ClevelandBrowns.com has you covered with all the news, notes and quotes as the Browns go through voluntary OTAs and mandatory minicamp for the 2021 offseason.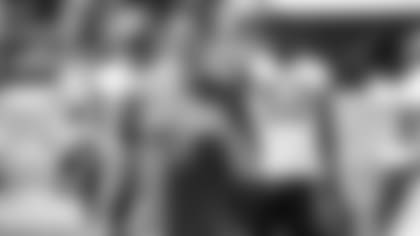 Mike Priefer says kick, punt return positions are 'wide open'
June 17 (3:40 p.m.) — Special teams coordinator Mike Priefer will be in charge of coaching one of the most competitive position battles on the Browns roster come training camp.
The Browns have a long list of players in line to receive looks at kick and punt returns in 2021. D'Ernest Johnson and Donovan Peoples-Jones are the incumbents who handled the bulk of the work last season, while JoJo Natson, who handled both kick and punt return duties before suffering a season-ending knee injury in Week 3, is back on the field. Ryan Switzer has recorded 130 returns across his four-year career, and rookie Demetric Felton has kick return experience from UCLA.
The group has plenty of reps to share in August, and Priefer is eager to see how the competition plays out.
"We have a lot of different types of skillsets," he said Thursday. "For me, it's a wide-open job, so we're going to see what happens here down the road."
Priefer didn't rule out the possibility of giving 2021 third-round pick Anthony Schwartz a shot at returns as well, and it's easy to see why. His elite speed — he clocked 4.25 seconds in the 40-yard dash — could be a huge advantage in the return game, although Priefer cautioned that he'll need to ensure Schwartz is comfortable catching kicks and punts, too.
Schwartz nursed a hamstring injury and was mostly kept on the sidelines during minicamp, which barred Priefer from giving him a test at his comfortability on special teams.
"I would love for him to develop into a kickoff returner," Priefer said. "He has explosive speed, as you guys know. He has a lot of confidence in his speed.
"At the end of the day, we're going to get him ready because we know he is going to be there on gameday ready to roll."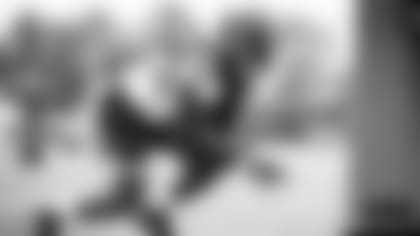 Jadeveon Clowney 'felt great' in 1st practice with Browns following offseason knee surgery
June 16 (12:47 p.m.) — Jadeveon Clowney didn't hesitate Tuesday on the first day of Browns minicamp to show that his surgically repaired knee was healed and ready for on-field work.
Clowney, a three-time Pro Bowler and prized free-agent acquisition for the Browns at defensive end, participated in nearly every drill Tuesday and plans to be full go for the rest of minicamp. That's been his goal ever since his 2020 season ended in early December with a left meniscus injury.
"I feel good," he said Wednesday in a video call with local reporters. "I think I proved to myself that I feel good coming off that knee injury. I've trained extremely hard this offseason, so I already had a feel of where I was at coming in here."
Clowney appeared to take full advantage of the first full-team workouts Tuesday — he laughed and chatted frequently with his new teammates in the defensive line room and helped give the group a competitive feel in their individual drills.
Many players tend to take minicamp easy when coming off long-term, season-ending injuries, but Clowney has been eager to bond with his new teammates and begin to lay the groundwork for how he'll boost the Browns defense in 2021.
"I like to have fun no matter what team I go to," Clowney said. "I know it's a new job, but it's football first. I always enjoy playing football and bonding with my teammates.
"I felt great coming in, and I feel great now. I hope I continue on that phase into the next six-week phase and just keep getting stronger and faster for training camp."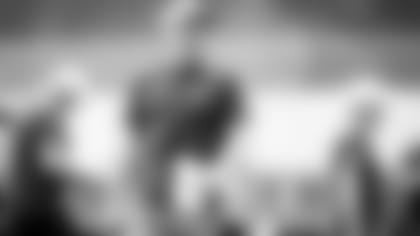 Stefanski 'really pleased' with Day 1 of minicamp
June 15 (4:53 p.m.) — Kevin Stefanski threw a lot at his players on Day 1 of minicamp and he liked the response on a picture perfect Tuesday in Berea.
The Browns practiced for a little more than 90 minutes under blue skies and temperate conditions. The team went through a handful of full-speed 7-on-7 periods and slowed it down a bit for the 11-on-11 sessions. After a month-plus of voluntary workouts, it was the first of three mandatory, full-team practices before players break for the summer, and Stefanski liked what he saw.
"I thought we covered a lot of ground," Stefanski said. "We ran a lot of plays. A ton of communication was going on out there. I was really pleased with the work that we got done.
"The guys on the offense have a strong understanding of what we are doing. We ran some things today that were from Install 1, and we ran some things today that were from Install 7. It really ran the gamut. Just wanted to get some things live, and get the quarterbacks a feel for it, get the receivers, etc. There is an element of making sure that we are getting live reps of some things right now, and see if we want to continue to do them and see if there are things that we want to try in training camp as we move forward."
Stefanski said the team would be especially mindful of player safety, especially at this point of the offseason. It's all about making the transition to full-speed, full-contact football as seamless as possible. Slowing things down in the 11-on-11 periods plays a big part in it.
"We feel like we can go full speed in individual to work on our technique, and we can go full speed in seven-on-seven and take care of each other and stay away from collisions," Stefanski said. "When we get to those team drills, we are really putting an emphasis on alignment, assignment and communication, and then we are just going to slow it down post-snap."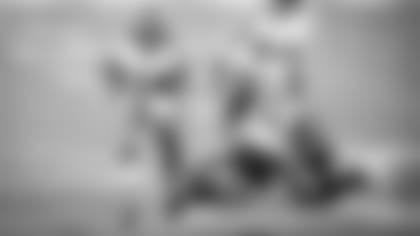 Nick Chubb, Denzel Ward focused on football, not contracts, as minicamp begins
June 15 (12:45 p.m.) — Nick Chubb and Denzel Ward are well aware of the big decisions that lie ahead regarding their respective long-term futures in Cleveland. They made their stance on the matter clear Tuesday: They want to remain with the team for the long haul and are letting their agents handle the rest.
Both players are nearing the end of their respective rookie deals, which were inked after they were drafted in 2018. The contract of Ward, the No. 4 overall pick, won't expire until the end of the 2022 season — the Browns picked up his rookie fifth-year option in April. Chubb, meanwhile, is on the final year of his contract.
Chubb and Ward both acknowledged their respective agents have been in conversation with the team about potential long-term extensions but stressed that football was all that was on their mind. The looming contract decisions won't pose any distractions as they prepare for the 2021 season.
"Cleveland's where I want to be," Chubb said. "I hope everything can work out in that direction."
Said Ward: "In a perfect world, I'd definitely want to be a Brown for my entire career. I'm from Cleveland, the team that drafted me, the team that believed in me coming out of college and I take a lot of pride and respect into that and just want to give my all to this team."
Browns EVP of Football Operations and GM Andrew Berry has said the team does not publicly comment on ongoing negotiations.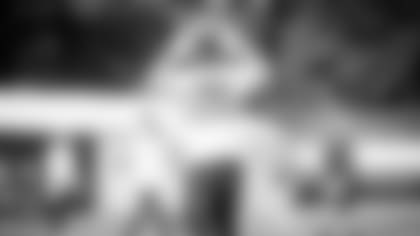 Greedy Williams says he's 'fully prepared' for comeback after missing 2020 season
June 9 (12:58 p.m.) — Greedy Williams isn't taking any rep for granted throughout voluntary OTAs in Berea.
For Williams, who missed all of last season with a shoulder injury suffered early in training camp, the offseason work carries as much value as possible. He wants every minute of practice available to re-acclimate himself to the defense, which missed Williams, a 2019 second-round pick at cornerback, in its secondary as it trudged through an injury-riddled 2020 season.
But he's also just happy to be back playing football. After a 10-month wait, there's no greater feeling for Williams than to be strapping on an orange helmet and Browns jersey again.
"It's a great feeling," he said Wednesday in a video call with local reporters. "I was just happy to be reunited with the team, just going through drills with them. It gives you the most happiest moments."
Williams was poised to take a big leap in 2020 after posting 47 tackles and two passes defensed in 12 starts as a rookie in 2019. He didn't record his first career interception, but his play alongside starting CB Denzel Ward had Browns coaches believing he could take a big jump in his second season.
But in the months since his injury, Williams has put his focus on Year 3. Even though he's a third-year veteran, he's still one of the youngest players on the Browns at 23 and will be given every shot to land a starting role again in 2021.
"I had a lot of time to learn the game and do things I wasn't able to do during the season," he said. "I think I'm fully prepared and just ready to get going."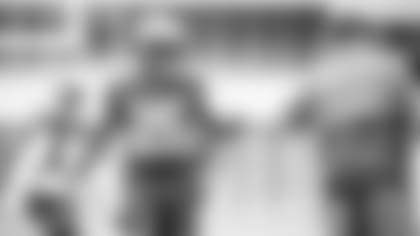 Browns use versatile rookie Demetric Felton at WR in Wednesday's OTAs
June 2 (2:57 p.m.) — Head coach Kevin Stefanski said Wednesday he never wants to overburden a young, versatile player capable of playing multiple roles on his team, but admitted how important versatility can be in boosting value.
"It depends on the player," he said. "If a guy can handle it, the more jobs you can teach him, the better chance they have to help your football team early."
If that's the case with the Browns, Demetric Felton's rookie year in Cleveland is off to a promising start.
Felton, picked in the sixth round by the Browns in the 2021 NFL Draft, has spent significant time at both running back and receiver since joining the team. He was used as a running back when media were allowed to watch a portion of rookie minicamp, and he practiced at wide receiver Wednesday when the practice was open for media again.
At UCLA, Felton proved he could play both positions well — he totaled 1,101 rushing yards and 958 receiving yards for a combined 15 touchdowns in college.
He's already making a strong case he can do it in Cleveland, too.
"He has done both with us already," Stefanski said. "He has been in both meetings. There have been times he is a running back for that day and a wide receiver the next day. It does speak to his versatility. It speaks to his ability to mentally handle that."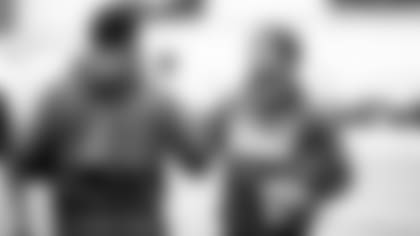 Anthony Walker says 'it's going to be hard' for WRs to make catches vs. CB Greg Newsome
June 2 (12:08 p.m.) — Anthony Walker had a hunch Northwestern cornerback Greg Newsome II would land in Cleveland in the 2021 NFL Draft.
Walker, a linebacker who signed with the Browns as a free agent earlier this offseason, had watched plenty of tape on Newsome — he's a Northwestern alum himself and continued to keep tabs on the team since he left the program to declare for the NFL in 2016. Several draft analysts predicted Cleveland as a landing spot for Newsome ahead of the draft, and Walker agreed with them.
"I texted him (On Day 1 of the draft) with, 'Cleveland,'" Walker said in an interview Wednesday with local reporters. "He was like, 'I think so, too.'"
Walker has served as a mentor for Newsome ever since his prediction came true. The duo worked out together over the offseason and are both in line to potentially become two top playmakers on the defense, which has been bolstered with new players at every position.
Walker and Newsome are among the most notable. Walker is a four-year veteran who recorded 321 tackles over the last three seasons with the Indianapolis Colts. Newsome, meanwhile, will have to prove himself at the NFL level after registering 20 passes defensed and 71 tackles over the last three years at Northwestern.
Based on what he saw watching Newsome in college, Walker believes he'll do just fine.
"He's got a lot of swag and a lot of confidence," he said. "That's what he plays with, and it's going to be hard to catch a ball on him."