INDIANAPOLIS – Browns coach Mike Pettine and defensive coordinator Jim O'Neil have said they'd like free agent cornerback Buster Skrine to return to the team next season. The 25-year-old has also reciprocated those feelings.
But, as the cliché goes, the NFL is a business. There could be a team who needs Skrine to be their No. 1 cornerback. They could propose him an offer he and his family can't refuse.
Thus, the job of general manager Ray Farmer is to have a contingency plan at cornerback. Even though the Browns have a healthy stable of young cornerbacks – Justin Gilbert, Pierre Desir and K'Waun Williams – this is a league, as Pettine says, where you can't have enough pass defenders.
With that being said, here are five of the best defensive backs available in the upcoming draft.
*Trae Waynes (pictured above)
---
2014 stats: 46 tackles, 3 INT
Big picture: Waynes is considered one of the best pure cover corners in the draft, and NFL teams love his size. A 4.31-second 40-yard dash has his draft stock skyrocketing as high as the middle of the first round.
Scouts say: Waynes excels in man-to-man coverage and allowed just two touchdowns all season for the Spartans. For not weighing a whole lot, Waynes is still able to deliver licks. His biggest knock? He used his hands to a fault at Michigan State, and it may take an adjustment period in the NFL with the stricter rules.
Other notes: Was a prolific track sprinter and outfielder in high school, stealing 25 of 26 bases one season … Was a finalist for the Jim Leonhard Award, presented to the top high school defensive back in the state of Wisconsin … Earned the nickname "No Fly Zone" with former teammate and current Cincinnati Bengal Darqueze Dennard … Willingly became a mentor this past season for younger members of the Spartans secondary … Named Trae because he was the third member of his family … Both parents ran track in college and so does his younger brother at Eastern Michigan … Best friends with Wisconsin running back Melvin Gordon.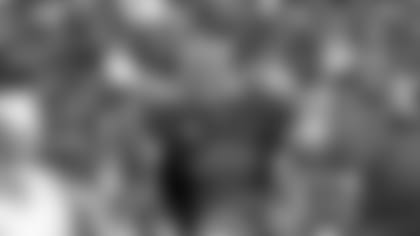 2014 stats: 30 tackles, 3 INT (8 games played)
Big picture: If you're looking for a competitive, physical corner, Peters is your guy. At Washington, his route recognition and timing were deemed professional worthy. Peters plays with a chip on his shoulder, and CBS Sports' scouting report says he looks to intimidate opponents. But Peters was kicked off the team at Washington for multiple incidents related to attitude problems. That could push this talented DB into the second round.
Scouts say: Peters has the innate ability to affect wide receivers while they are mid-air without drawing a flag. Scouts love the way he can turn his hips, too. Peters' weakness is his attitude. While on the team, he had sideline tantrums and reportedly had numerous run-ins with the coaching staff. If he can keep his emotions in check, he'll be a solid professional. But that "if" is clearly under the microscope.
Other notes: A native of Oakland, Peters has found a keen mentor in Seahawks running back Marshawn Lynch … Lynch told ESPN reporter Josina Anderson that Peters reminds him of Richard Sherman … During Peters' senior season at McClymonds High School, he picked off eight passes and scored six touchdowns on special teams … At the Combine, Peters said this about being kicked off the team: "I made some immature decisions at the University of Washington and it hurt me truly. So I've just got to learn from my mistakes and grow from it as a man."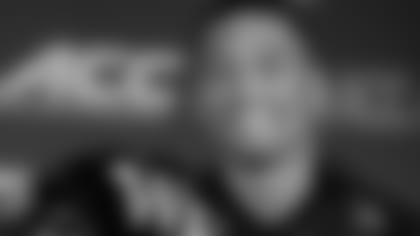 2014 stats: 44 tackles, 1 INT
Big picture: Each cornerback has his own top strength from this draft class, and for Johnson, it's his footwork. Wide receivers weren't able to get many yards after the catch because Johnson remained draped all over them.
Scouts say: Johnson bit more than once on double moves by receivers and can be baited by offenses. There were some issues with some missed tackles near the sideline at Wake Forest. But Johnson's prowess as a zone defender and lengthy build should have him off the board by the early second round.
Other notes: Entered high school as a 5-foot, 96-pound freshman and left at 155 pounds and a simple two-star recruit … His mother, Judy, is a nutritionist who helped him put on weight with grass-fed beef, greens, rice, potatoes and organic vegetables, per the Charlotte Observer … Only had one interception last season because teams never threw his way, his head coach Dave Clawson said … An avid bowler, he tops 200 each time at the alley … Modeled his game after because "I've watched him develop into a lockdown cornerback in the NFL and some of his traits kind of fit how I am as a cornerback."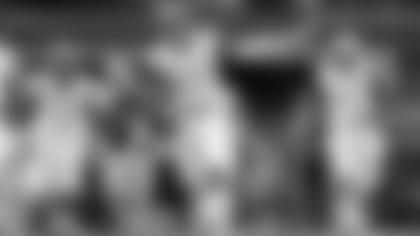 2014 stats: 74 tackles, 1 INT
Big picture: The Browns love cornerbacks who can play bump and run, and that was Williams' specialty as a Seminole. Williams has ball skills while he's in the air and was a vital piece on Florida State's dominant defense the past two seasons. Projections have him going in the second round, although there was some chatter at the Combine he has the biggest potential in this group.
Scouts say: When Williams got beat in college, he was normally playing zone defense. There were also concerns about his effort and whether he exerted himself on every play. Scouts like that Williams talked the talk and walked the walk at Florida State and will come to the NFL with leadership qualities.
Other notes: Louisville stud wide receiver DeVante Parker said Williams was by far the toughest cornerback he faced while in college … 6.5 tackles for a loss last season show how much of an asset he can be in stopping the run …Was named the Defensive MVP of the 2014 BCS Championship game for his seven tackles and one interception … Has a 3-year-old daughter named Kylea … Has a Florida State Seminole tattooed on his arm for "the best three years of his life."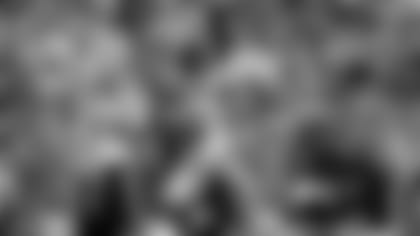 2014 stats: 38 tackles, INT
Big picture: A buzzworthy Combine performance has shot Collins up to as high as No. 13 to New Orleans. Collins' size had NFL teams practically drooling in Indianapolis. His technique is considered raw, but his upside is considered immense.
Scouts say: The body of work isn't as dense as other prospects – Collins only started 10 games in three seasons at LSU – and he's not considered a plug-and-start player his rookie season in the NFL. But he's got talent across the board – speed, instincts, leaping ability and tackling against the run.  
Other notes: Majored in sports administration … Was a champion hurdler in high school in Mississippi … Names LSU alums Patrick Peterson and Morris Claiborne as mentors … The NFL draft advisory board recommended Collins stay in school to finish his senior year, grading him as a third-round pick or worse, but Collins turned the table on them.