INDIANAPOLIS – The Browns may already possess one of the more dominant offensive lines in the NFL, but the club has been open in saying they'll be looking to add new pieces to the puzzle. Here are five potential names.
*Brandon Scherff (pictured above)
---
Big picture: Scherff is regarded by most experts as the top offensive lineman in the draft. Like Joel Bitonio last year, Scherff played tackle in college but may start his career inside at guard. Projections have Scherff going as high as No. 5 to the Redskins or lasting all the way to No. 19 to the Browns.
Scouts say: Scherff has the most pure strength of any linemen in the draft and could be a dominant run blocker.
Other notes: Athletic specimen who played five sports in high school including  … Had surgery to repair a torn meniscus on a Tuesday, practiced on Wednesday and played in the game on Saturday … Majored in sports studies and has plans on coaching football after retirement … Leans heavily on current Detroit Lions offensive lineman Riley Reiff for advice
---
Big picture: Peat comes from a football family, with his father Tony playing offensive line for six seasons with the Cardinals and Raiders. Peat stayed healthy in college, starting 27 consecutive games at left tackle. Peat's 6-foot-7 length can't be coached and he's projected as a mid-first rounder. 
Scouts say: His footwork, lower-body strength and agility separate him from other linemen in the draft. Some question whether he has a "mean streak," but Peat is considered a plug-and-play-right-away lineman.
Other notes: Hasn't played right tackle since his early days in high school but has been working on his right-handed technique while prepping for the NFL Draft …Was named to seven different All-American teams while at Stanford …Was a five-star recruit coming out of Arizona and lived up the hype … Lettered in basketball and threw shot put and discus.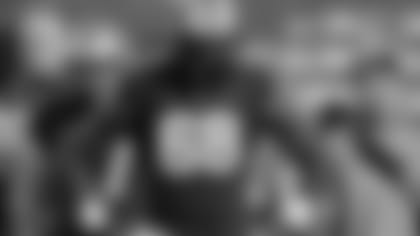 Big picture: Clemmings is considered a risky pick by some because he's only played offensive tackle for two seasons of his football career. But the upside is there with his strength and frame. Clemmings is projected to be selected by the mid-20s in the first round.
Scouts say: Clemmings is athletic enough to look like a tight end at times. He plays hard until the whistle is blown and can use his hands violently in pass blocking.
Other notes: Attended the same high school as Giants wide receiver Victor Cruz … Didn't start playing football until he was 16 and was originally recruited as a defensive lineman … Redshirted as a sophomore at Pitt under new coach Todd Graham after lettering as a freshman … Studied film of Browns Pro Bowler Joe Thomas to become more polished, according to MMQB.
---
Big Picture: Like others in the 2015 class, Collins is flexible in that he can play both guard or tackle at the next level – but right tackle seems to be the consensus. He's considered by some to be the best pass blocker in the draft and had a sensational senior season after resisting entering the draft last year. Mock draft experts can't seem to agree on Collins, having him all over the board – anywhere from No. 10 to the early second round.
Scouts say: Collins is not considered as athletic as the other prospects listed above. His technique is considered refined after going up against SEC defensive linemen.
Other notes: Would become the first LSU offensive lineman to be taken in the first round in 17 years… Saw action on a total of 2,533 offensive snaps with 222.5 knockdowns, according to LSUSports.com…Is heavily involved in the Boys and Girls charity effort, mentoring the youth … Said he loves breaking down film in his combine presser … Started playing football in third grade.
---
Big picture: Humphries was told by the NFL Draft advisory board to stay in school, but the junior tackle went against their advice. Perhaps nobody has climbed up draft boards like Humphries has in Indianapolis – NFL Network's Daniel Jeremiah now ranks him as the second-best tackle in the draft.
Scouts say: Humphries' initial burst off the snap is rare and he can get into the second level with ease. Consistency has long been his issue.
Other notes: Has added 60 pounds since graduating high school … Injuries forced Humphries to miss seven games in his last two seasons at Florida … Dominated projected top-10 pick Missouri defensive end Shane Ray in one-on-one matchup … Played in a much lighter 285-290 pound range with the Gators.
This article is part of the Road to the Draft series, driven by Liberty Ford.
Now's your chance! University Hospitals wants to send you and a friend to the 2015 NFL Draft! Enter for a chance to win >> bit.ly/1LrLV6e