INDIANAPOLIS – The pass rusher category, which includes both defensive ends and outside linebackers, appears as if it's the most talented position grouping in the 2015 draft.
The Browns ranked 27th in the NFL last season in sacks. Will they look to add more firepower off the edge in the first round? Here are five names that could fit the bill.
*Randy Gregory (pictured above)
---
2014 stats: 64 tackles, 10.5 sacks
Big picture: Gregory best projects as a 3-4 outside linebacker. His 6-foot-5 height causes vision problems for the quarterback, but his 235-pound weight is the concern. Gregory said he will bulk up in the NFL, but can he consistently beat 320-pound left tackles? Gregory is more than just a pass rusher, though, as he can move all over the place, proving to be a disruptive force as a run-stopper at Nebraska.
Scouts say:  Gregory is versatile and is just as productive with his hand in the dirt as he is as a standup rusher. Talent evaluators rave about how effectively he uses his hands. There are some issues with his creativity as a pass rusher and he can think more than react on the field, but nearly every mock draft has Gregory in the top 10. 
Other notes: Poor grades sent Gregory to Arizona Western Community College after high school instead of Purdue … earned the nickname "Savage Life" at Nebraska for his relentless playing style … Comes from a military family – both parents were in the Air Force and his brother is in the Navy … Broke his wrist while at Arizona Western Community College playing pickup basketball and thought his football career was over … Cites Redskins linebacker Ryan Kerrigan as someone he admires on the football field.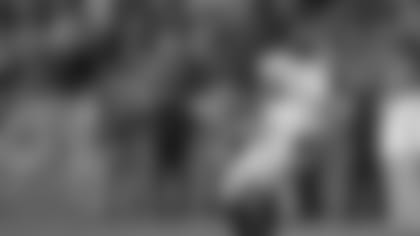 40-yard dash time: N/A (foot injury)
2014 stats: 65 tackles, 14.5 sacks
Big picture: Ray played 4-3 defensive end at Missouri and he broke Aldon Smith's and Michael Sam's school record for most sacks in a season. Ray is explosive, plays bigger than his size and already possesses a repertoire of advanced pass-rushing moves. CBSSports.com says he compares to Seattle Seahawks pass-rush specialist Bruce Irvin and could go as high as No. 3 to Jacksonville.
Scouts say:  "It's hard to find many weaknesses for Ray," NFL.com reports. "He pursues the quarterback and the ball like it's his last snap." But there have been arguments in various NFL scouting departments if Ray's skill set will be as effective in a 3-4 defense.
Other notes: Foot injury prevented Ray from participating in any of the on-field Combine drills … Grew up in a rough Kansas City neighborhood, dubbed "The Murder Factory"… Ray's cousin, Justin Johnson, who lived with him, was murdered and Ray considered quitting football … Described himself as a "fat kid, who waddled" as a middle-schooler … Reconciled with his father, Wendell, and says the relationship helped spur success at Missouri.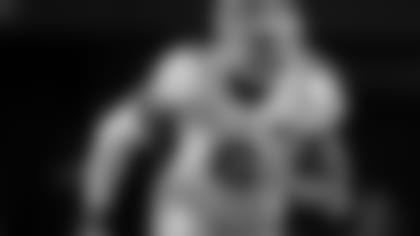 2014 stats: 60 tackles, 8.5 sacks
Big picture: Perhaps no player's stock rose as much as Fowler's did at the Combine. Nearly every expert has Fowler in their top five. The quickness for Fowler's size is unprecedented and he's rangy in space. Most 260-pounders can't mark running backs in coverage; Fowler can. His versatility has reminded some of Baltimore Ravens linebacker Terrell Suggs.
Scouts say:  Fowler understands how to use his athleticism on the field and will cause matchup problems for offensive linemen. But if Fowler is beaten early in the snap, he's shown an inability to recover and still make a play. At the end of the day, talent evaluators are convinced Fowler is one of those raw players who will be better in the NFL than he was in college.
Other notes: Lost 25 pounds of fat since his arrival at Florida, transforming himself into an athletic specimen … Vivacious, upbeat personality … Coached by Falcons head coach Dan Quinn in 2011-12, when Quinn was the Gators' defensive coordinator … Cites DeMarcus Ware as a player he idolized growing up … Was strong enough to play some defensive tackle at Florida in certain packages.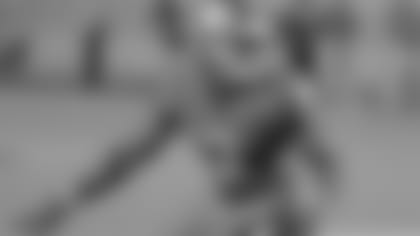 2014 stats: 60 tackles, 12 sacks
Big picture: Beasley has defensive back-esque speed off the edge that offensive linemen in the ACC could not handle at all. For his lighter weight, Beasley is surprisingly effective as a bull rusher and his frame can withstand the weekly bumps and bruises of the NFL. Beasley is projected anywhere from No. 5 to the Redskins, to No. 22 with the Steelers.
Scouts say:  He's as polished of a pass rusher as they come but has work to do to elevate his game as a run-stuffer. There is also some concern about Beasley not giving 100 percent every play. Still, his 32 sacks are the most in Clemson history, and he's one of the rare pass rushers in recent draft classes who has a large body of work.
Other notes: Forced seven career fumbles, clearly displaying a nose for the football … Father, Victor, played football at Auburn in the mid 1980s … First player to run a sub-4.6 40-yard dash and also have 35 or more bench press reps since 2006 … Used heavy portions of peanut butter to gain weight before the Combine … Nicknamed "Beastley" at Clemson … While he was on the scout team as a redshirt freshman, coaches had to tell Beasley to tone it down because he was that disruptive of a force … Clemson originally tried out Beasley at tight end and running back before settling on defensive end.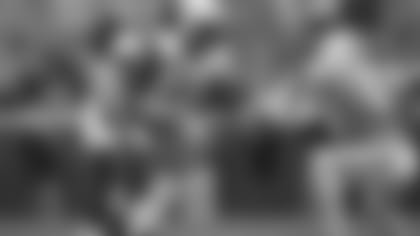 2014 stats: 65 tackles, 22.5 tackles for a loss, 14.5 sacks
Big picture: Dupree's size and speed combination has been described as "freakish" by many in the NFL world. More so than the other pass rushers on this list, Dupree is able to level ball carriers with bone-crushing hits – and he did it playing both linebacker and defensive end. Dupree is a projected mid-to-late first-round pick.  
Scouts say:  Dupree needs to get better at recognizing X's and O's, he's never going to be able to consistently shutdown tight ends in coverage, and he was known to take bad angles on occasion at Kentucky. But those raw traits are definitely overshadowed by his potential as a 10-sack-per-year pass rusher in the NFL.
Other notes: Workout warrior who can squat 550 pounds … Originally recruited by Browns wide receivers coach Joker Phillips at Kentucky, where the then-head coach moved him from tight end to defensive line (Good idea, Joker) … Starred on the baseball and basketball teams in high school … Took a mission trip to Africa during college that "put everything in perspective" for him … Wore No. 2 at Kentucky, the same number as former Browns quarterback and former Kentucky star Tim Couch.