INDIANAPOLIS – Our ongoing series of profiling the best players at each position at the NFL combine continues with running backs.
It seems the Browns are set at the position with Isaiah Crowell and Terrance West, but general manager Ray Farmer and the scouting department will stay true to their draft board. No player is ever off the table.
*Melvin Gordon (pictured above)
---
2014 stats: 2,587 yards, 29 touchdowns
Big picture: Gordon averaged a colossal 7.6 yards per carry in his last two seasons at Wisconsin. He's shifty in space, he's got long-strides and his vision to find holes is unparalleled to his competition at running back in this draft class. Ten years ago when running back was a highly valued position, Gordon arguably would be a top-five prospect, but he should land somewhere late in the first round.
Scouts say:  Gordon loves contact, running over defensive backs and has a wickedly effective spin move. His knock – and it's more than a minor one – is that 19.2 percent of his carries resulted in zero yards or a loss. While Gordon is more than a home-run hitter along the lines of Chris Johnson, his task in the NFL will be to prove he can push the hole for 4 yards consistently.
Other notes: Runner-up in the 2014 Heisman Trophy voting … Great kid who volunteered at homeless shelters and coached youth football … Cites former Badgers running back Montee Ball as a mentor … Rushed for 408 yards against what was known as a stingy Nebraska defense … Can squat 510 pounds … Known for a laidback personality … Best friend is Michigan State cornerback Trae Waynes, who is also a projected first-round pick … Wisconsin nearly made Gordon a defensive back instead of running back upon his arrival in Madison.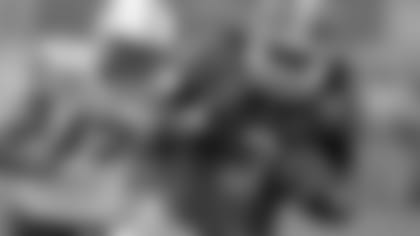 40-yard dash time: N/A because of injury
2014 stats: 911 yards, 9 touchdowns (6 games)
Big picture: A suspension and then a torn ACL threw a blanket on what could've been a Heisman-type season from Gurley. Because of injuries and other running backs in the fold at Georgia, Gurley only played 40 percent of the offensive snaps in three seasons with the Bulldogs – which many consider to be a positive thing. Expect Gurley to go in the late first round.
Scouts say: Gurley's muscular physique was built for the NFL. The first defender rarely is able to drag him down by himself. He's extremely shifty for being a bigger back. Durability issues will be a concern. Gurley reportedly wouldn't let team doctors check out his knee and he has missed games in previous seasons because of an ankle injury.
Other notes: Competed in the 110 meter hurdles for Team USA at the World Youth Championships in 2011 … Even in a shortened career at Georgia, Gurley still ranks second in school history in rushing yards, only behind Herschel Walker … ESPN.com originally projected Gurley to play safety or nickel linebacker in college … "He has the talent to be a top-15 player, meaning he can be a franchise running back," said NFL Network analyst and former scout Bucky Brooks.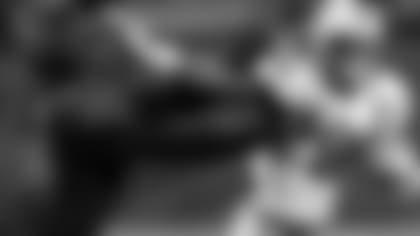 Big picture: Abdullah quietly rushed for back-to-back 1,600-yard seasons for the Cornhuskers, finishing second in school history only behind Mike Rozier. Abdullah runs hard, is a gym rat and a first-class leader but NFL teams are skeptical of his size. Projections have him going in the second round.
Scouts say: A well-balanced back who can pass -protect, catch balls out of the backfield and get the tough yardage on third-and-short. Fumbling was a minor problem for the Cornhusker, though.
Other notes: Cites longtime running back Warrick Dunn as the reason he fell in love with the position … Volunteered at more than a dozen Nebraska charity functions … A history major, was named to the Nebraska scholar-athlete honor roll three straight years … Capable of returning kicks and punts … Youngest of nine children … Gave a rousing speech at the 2014 Big Ten preseason luncheon.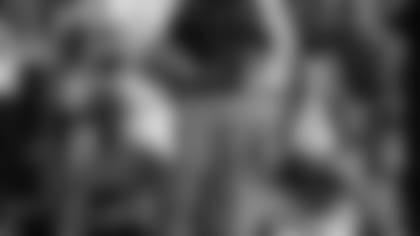 Big picture: It's quite the comparison, but CBS Sports says Johnson looks like Eagles running back LeSean McCoy on the field with his jump cuts and home-run hitting ability. Johnson is a chess piece you can split out at wide receiver and he totaled 2,074 all-purpose yards in 2014. Johnson, who became Miami's all-time leading rusher, should hear his name called in the second round or third at the latest.
Scouts say: Johnson is explosive and can fit through tight windows. He's also shown the ability to change speeds to fool the defense. Johnson didn't display a penchant for running between the tackles at Miami, though. Those around the league are not yet ready to label him an every-down back.
Other notes: Family was forced to live out of a car because of financial hardship … Often wears a pink sticker on his left cheek to honor his friend's mother, who survived breast cancer … Prefers the bowling alley and video games to the Miami night life … Mother, Cassandra Mitchell, is often shown on television cheering loudly for her son.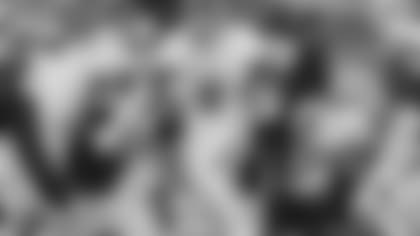 Big picture: Coleman became the 18th player in FBS history to rush for more than 2,000 yards in a season. The most impressive part of Coleman's season? His toe was broken for several games – an injury that would force most running backs to the sidelines. Coleman had eight runs of 60 yards or more and is the definition of a home-run hitter.
Scouts say: Coleman is an old-school, north-south runner who enjoys bashing through holes. The problem with Coleman's style is he lacks patience. Coleman also runs with a high pad level, making him a larger target for would-be tacklers. He also fumbled four times last season.
Other notes: Was born three months premature and given a 20 percent chance of surviving … Finished seventh in the Heisman voting, the highest for a Hoosier since Antwaan Randle El in 2001 … Finished second in the Illinois high school state long jump in 2011 … Nicknamed "Rock" because of his strength … His parents moved from Liberia to the United States as teenagers … Described as humble by his teammates … Sang in the church choir as a young boy … Indiana coach Kevin Wilson compared Coleman's practice habits to Adrian Peterson.