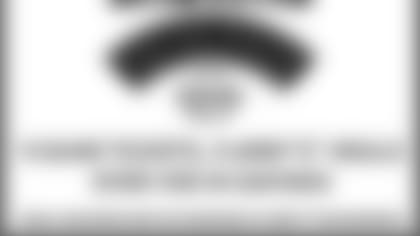 ](http://www.clevelandbrowns.com/news/article-5/Introducing-Cleveland-Browns-Value-Packs/841a8f71-4531-46af-943c-b17db24fca2a)CLEVELAND, Ohio — If there was any rust, Tom Brady duly shook it off in pre-game warmups on a brisk Sunday morning here at FirstEnergy Stadium.
The Patriots veteran quarterback made his season debut and, in the process, powered New England to 33-13 win over the Browns.
Brady, who returned from a four-game suspension, passed for more than 400 yards and three touchdowns to pace a Patriots offense that found its rhythm early and often.
The Browns — who find themselves in search of their first win while battling through an array of injuries — suffered another setback on this as rookie quarterback Cody Kessler left with a chest/ribs injury in the first quarter.
Without Kessler, who did not return, and a typically-bruising run game, the Browns offense struggled after an workmanlike drive that tied the game 7-7 midway through the first quarter.
But behind Brady and a swarming defense, the Patriots scored 23 unanswered points — including 16-straight in the first half —  and staved off Cleveland's bids to get back into the game.
Something of a turning point came when Patriots linebacker Dont'a Hightower leveled Kessler, jarring the ball loose for a New England safety and injuring the third-round draft pick from USC.
On the ensuing possession, the Patriots marched down the field to go up 23-7 when Brady found tight end Martellus Bennett, who grabbed his second of three touchdowns catches.
The Patriots struck first with a swift series that watched Brady settle into a rhythm and complete passes to wide receiver Julian Edelman and tight end Rob Gronkowski, whose bruising catch and run set up a LeGarrette Blount touchdown.
The Browns were prepared to answer, though, and did so behind quick throws and good decisions by Kessler, who lobbed a 10-yard touchdown pass to veteran receiver Andrew Hawkins in the corner of the end zone.
The Browns, who entered Sunday's game with the league's top-ranked run game, were unable to find their footing against New England as Isaiah Crowell and Duke Johnson Jr. finished with 10 yards on 14 carries.
In place of Kessler (who finished with 68 passing yards and a touchdown), veteran quarterback Charlie Whitehurst completed 14-of-24 passes for 182 yards, a touchdown and an interception.
Whitehurst, whom the club signed last month in an effort to add depth after injuries to quarterbacks Robert Griffin III and Josh McCown, left late in the fourth quarter with a knee injury.
Griffin, who suffered a shoulder injury, was placed on injured reserve while McCown (shoulder) continues to be evaluated on a week-to-week basis.
After holding Washington and its fifth-ranked offense to a season low last weekend, Cleveland's defense struggled to slow down the Brady-powered Patriots, who finished with almost 500 yards, including 305 yards in the first half.
The Browns returned rookie defensive end Carl Nassib (hand) and safety Ibraheim Campbell (hamstring) who missed the past two weeks.
Cleveland is set to play at Tennessee next Sunday.
The Browns play the Patriots in week 5.