George Atkinson III did seemingly everything he could to make the roster of his hometown Raiders. He ran for big yards and caught passes whenever the opportunities presented themselves and even returned a kickoff for a touchdown in their preseason finale.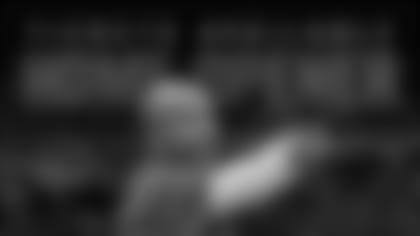 ](http://www.ticketmaster.com/event/0500508D2777B211?camefrom=CFCBROWNSARTICLE)
Ultimately, it wasn't meant to be. Atkinson was among the hundreds of players waived Saturday as NFL teams cut their rosters down from 75 to 53.
But Atkinson had a feeling his strong preseason caught the attention of others. The Browns, who were near the top of the waiver list, certainly did, giving the former Notre Dame running back and son of hard-hitting George Atkinson Jr. the shortest of breaks away from the NFL.
"I wasn't worried. I know God has a plan. I've put in a lot of work and I put a lot of good things on film," Atkinson said. "There are a lot of things I still need to work on but I had faith that my film would show coaches that I could play at this level."
Atkinson was one of five players waived from other teams to join the Browns roster Sunday. He was the lone offensive player, as the other four -- LB Corey Lemonier, DB Briean Boddy-Calhoun, DB Marcus Burley and DL Tyrone Holmes -- were added to Cleveland's young defense. As it stands now, he's the third of three in a running backs room that had four members Saturday, as Raheem Mostert and Terrell Watson were both waived Sunday.
Different expectations have been established for each of the five new players.
"We will try to get them up to speed as fast as we can," Browns coach Hue Jackson said. "We will make that determination as we go through the week and see where they are and if they can contribute. Some are going to have to. Some don't have to right away. We will figure that out as we go."
Kickoff return might be where Atkinson is needed as soon as Sunday against the Eagles in the Browns' 2016 season opener.
Of the 10 kickoffs fielded by the Browns during the preseason, eight were handled by players who are no longer with the team. Atkinson, meanwhile, has been a fixture on kickoff returns dating back to his freshman season at Notre Dame, where he handled 90 of them for more than 2,000 yards during his three-year college career.
He made the one and only kickoff return of the 2016 preseason count, taking it back 81 yards for a touchdown.
"Kickoff return is something I've really been doing since high school and college. It's in my background," Atkinson said. "It's something I love to do, set up the offense with great field position."
Atkinson didn't get his crack at kicks during Monday's practice -- there wasn't a period devoted to it -- but he's been told to be ready for the opportunity.
"I'm explosive, a slasher, a guy if you put in space, I can make a play," Atkinson said. "I'm willing to do anything for my teammates and want to win games."