At a player's Pro Day, there's the couple of hours or so when the player works out in front of hundreds of scouts. And then there's the valuable time behind the scenes when the scouts try to figure out what makes that player tick. *[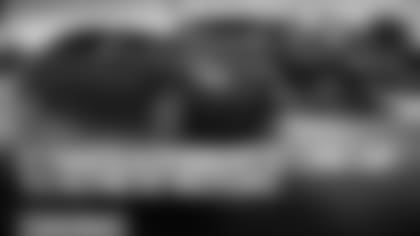 ](http://brow.nz/2kM2Egg)*
It's the invaluable but often underlooked part of a scout's job in the yearlong (and more) evaluation of a prospect. You can learn a lot about a prospect by talking to him, but you can learn even more by talking to the people who know him best.
"I'm an investigator," said Browns scout Lake Dawson, a former NFL wide receiver. "All of our scouts are investigators. We're trying to gather as much information as we possibly can on someone."
There are various avenues to the fact-finding that helps paints a picture of a player's personality. The value in the answers, Dawson said, can depend on the type of relationship the scout has with the subject.
Coaches and teammates, understandably, can be biased, especially when they know their answers could directly affect the player's draft status. There's just no hiding body language.
"If somebody lights up when you ask them about a player, 'OK, they feel pretty good,'" Dawson said. "If someone goes, 'Oh, that Lake Dawson ... he's an ... OK guy.' You want to read body language, you want to pay attention, ask tough questions, ask the why, ask for examples and that can kind of help paint a picture for you because you're ultimately trying to put a puzzle together of who that person is, where they come from, what drives them, what motivates them."
The better the relationship, the better the answer. And the only way to cultivate that relationship is with time and repetition developed over the entire year -- not just at the Pro Day.
"You're going to go into the school and you're going to find people that give a generic answer on somebody. That's where the trust and that's where the relationship comes in," Dawson said. "There are some places you go into where you already have a relationship established with somebody. They're going to be more honest and open."
A slew of mock drafts have been released in the wake of the NFL Combine and free agency. Understandably, there's been plenty of moving and shaking. Here are the five players who have appeared to benefit the most.
1. DL Solomon Thomas (Stanford) - He's been ascending in these types of exercises ever since his big-time performance in the Sun Bowl. He's now projected by NFL.com's Daniel Jeremiah, ESPN's Todd McShay and both of CBSSports.com's draft experts to land with the 49ers at No. 2.
2. LB Haason Reddick (Temple) - How high can this guy go? The breakout player from this year's Senior Bowl carried that momentum to the Combine and is now sniffing the top-10 in a handful of mock drafts. His versatility is key for teams looking for an impact in the middle of their linebacking corps.
3. DB Kevin King (Washington) - On a banner day for defensive backs at the Combine, King was one of the best, posting a 4.43-second 40-yard dash and ranking the best at his position in three other drills. With his highly touted teammate, Sidney Jones, suffering an unfortunate Achilles injury during workouts, King has gone from not being included in most mock drafts to a mid- to late-first round projection.
4. RB Christian McCaffrey (Stanford) - He was one of the best overall in the various tests at his position and displayed just how versatile he can be in the rushing and receiving drills. He's gone from a potential No. 32 selection by the Patriots -- who don't even own the pick anymore -- to as high as a No. 11 projection to the Saints. Another popular slot for McCaffrey is No. 14 to the Eagles.
5. TE O.J. Howard (Alabama) - How high is too high for a tight end? McShay currently projects Howard to make history in his latest mock draft, slotting him to the Jaguars at the No. 4 pick. Even if that's far-fetched, there's no getting around the surge Howard has ridden throughout the offseason. He's been a popular projection at No. 12 to the Browns, who have used a first-round pick on a tight end just three times since 1978.
How many days until the draft?
Draft news you might have missed
DL Tarell Basham (Ohio) - After a year at military school, Basham arrived in Athens and never stopped performing at a high level. He registered at least five sacks in each of his first three seasons before breaking out as a senior with 11.5 to go along with 16 tackles for loss. The Mid-American Conference Defensive Player of the Year is considered a 'tweener in the NFL, able to play on the line in a 4-3 and at outside linebacker in a 3-4. He's projected to be a Day 2 selection. "I'm pretty sure we get doubted some coming from a smaller school," Basham said at the Combine, "but I never doubted myself which is the most important part."
Basham has a legitimate chance to become the highest-selected player in Ohio University since 1936, when Art Davis went ninth overall to the Giants. Former Browns punter Dave Zastudil was one of the highest-selected in program history (fourth round) and, as it stands today, safety Mike Mitchell (second round, 47th pick, 2009) is the highest-picked since Davis.