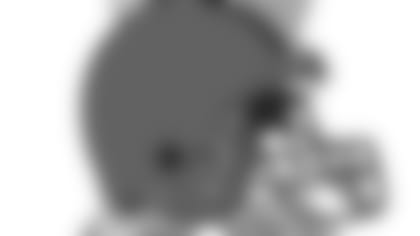 The Cleveland Browns have an unwavering commitment to support active military and veterans throughout the year. Military appreciation extends beyond November when the NFL Salute to Service initiative is highlighted. The Browns Give Back and work to reach those who serve in all branches through the USO of Northern Ohio, a First and Ten community partner. From ownership to players, coaches and front office staff, the Browns extend appreciation to our military in the form of staff lending a hand to support those who serve, VIP experiences at Training Camp and engagement around Veterans Day.
The Salute to Service campaign aligns with an NFL tradition of supporting America's armed services, and is centered around a 45-year partnership with the USO who hosts trips to military hospitals nationwide as well as overseas visits to connect players and troops. All-Pro Joe Thomas (2010) and former Browns RB Eric Metcalf (2013), inducted into the Cleveland Browns Legends in 2008, have participated in the weeklong NFL-USO Tours, where they interacted with military personnel on bases overseas.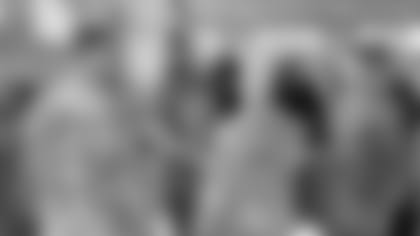 Since its inception 2011, Salute to Service has extended the NFL's long history of honoring veterans and active duty members of the military, with the NFL making significant donations to its three military non-profit partners during that stretch through the platform. Unifying and elevating the extensive military-appreciation work of the NFL and its clubs, each team will display a number of Salute to Service-branded elements in its stadium for a designated home game in November. Components include camouflage goal-post wraps, towels, gloves and other equipment, as well as footballs, pylons, banners and lapel pins with the NFL camouflage ribbon.
Did you know? The Browns honor military members during every home game through the Hats Off to Our Heroes Honor Row program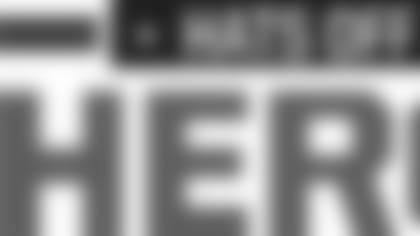 The Cleveland Browns Hats Off to Our Heroes program was created following the 9/11 tragedy to support and salute the accomplishments and services of those from the local community. The Browns proudly honor the men and women who risk their lives to serve our country during each home game. These distinguished men and women join us as our special guests seated in the HONOR ROW.  The Honor Row is designed to express gratitude to those heroic individuals through an elite experience at a Browns home game as they are honored during the game by a standing ovation of appreciation from fans at FirstEnergy Stadium.  Please be sure to turn your attention to the Jumbotron after the conclusion of the 1st quarter for Hats Off to Our Heroes, to honor those who serve our country!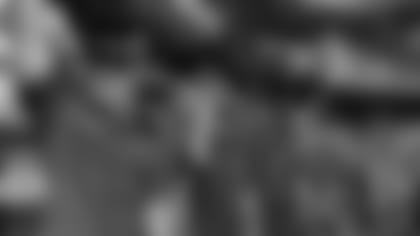 The Browns are grateful for the brave men and women of Northeast Ohio who so capably serve, protect, and defend. The Hats Off to Our Heroes program is an annual and wide-ranging program that focuses on recognizing and honoring local heroes while creating an atmosphere of pride among all our fans. Originally centered on programming during September, the Hats Off to Our Heroes program is now highlighted during events and initiatives throughout the entire year. The signature program is a part of the Browns year round commitment to military appreciation through the NFL Salute to Service campaign.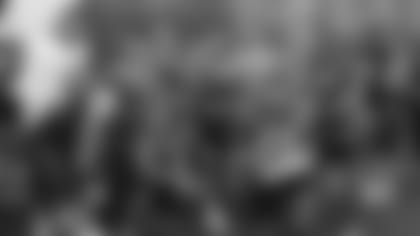 The Cleveland Browns Hats Off to Our Heroes program was awarded the '2003 best Single Program' from the World Sports Humanitarian Hall of Fame, who referred to the program as "intriguing and creative."
First and Ten and our Hats Off to Our Heroes program run hand in hand. The members of the Military that are honored by the Cleveland Browns are all ambassadors of our First and Ten program. Through their service to our country they are making not only their community a better place, but the country as a whole. We are truly appreciative to be able to give recognition to these brave individuals. They #give10 continually and we are proud to have them as Browns fans!
Thank you to all the men and women who have served or are currently serving our country, we salute you.