Week 4 means we are entering must-win situations around the NFL. Both the Chargers and Browns begin October with a 1-2 record, and there's a humongous difference between 2-2 and 1-3.
How important is it for the Browns to get off to a fast start on Sunday in San Diego?
Dating back to Week 12 of last season, the Chargers have not held a first-quarter lead. That's eight straight games of letting their opponent jump out on top. Cleveland's Week 2 victory over Tennessee can be attributed to jumping out to a 14-0 lead by using big plays on offense and pressuring the quarterback on defense.
Here's more information on the Chargers, and how the Browns might attack San Diego.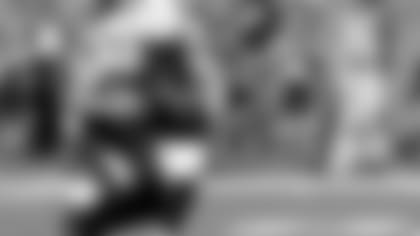 Let's start with the big news: All five Chargers offensive linemen suffered injuries against the Vikings. That's unfathomable. It's unclear who will be available against the Browns, so San Diego signed center J.D. Walton and promoted Tyreek Burwell from the practice squad. The Chargers have allowed 10 sacks so far in 2015, ranking 29th in the NFL. The* San Diego Union-Tribune *wrote the unit "is in shambles."
Quarterback Philip Rivers' completion percentage (74.5) tells the story of San Diego's offense. The Chargers offense will try and lull you to sleep with an array of quick passes and draw plays out of the shotgun. But the Browns safeties must be wary: The Chargers will take deep chances down the field, even on third-and-short to try and fool the defense.
Only three wide receivers have been targeted more times this season than Chargers playmaker Keenan Allen (39). The 6-foot-2 Allen scored on a 40-yard touchdown last week against the Vikings on a deep route in double coverage. The 23-year-old's 29 receptions after three games is a franchise record.
Because Cleveland's struggles to stop the run are well-documented, a large helping of running back Melvin Gordon is to be expected. The rookie ranks 11th in the NFL in rushing (190 yards, 4.3 ypc) and he's gone against three solid defensive fronts in the Lions, Bengals and Vikings.
Danny Woodhead is the other name to watch on offense. It's hard to believe the 30-year-old former New England Patriot is in his eighth NFL season, but at 5-foot-8, he's still getting it done. Woodhead is as dangerous as they come in the screen passing game. Against the Bengals, he caught six passes for 68 yards. The Chargers will get creative with their backup.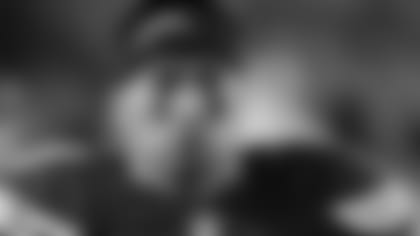 The dire injury news doesn't stop with the offensive line: San Diego finished the game with only two healthy cornerbacks. Their best cornerback, Brandon Flowers, was mysteriously added to the injury list Saturday night and missed the Vikings game. Even undermanned, the Chargers forced Teddy Bridgewater into one of his worst career days (13-for-24, 121 yards and a 50.9 QB rating).
Adrian Peterson is obviously in a class of his own at running back, but the veteran still shredded the Chargers run defense in Week 3 for 126 yards (6.3 ypc). San Diego ranks 28th in the NFL in rush defense.
San Diego's three most important players on defense are safety Eric Weddle and linebackers Donald Butler and Manti Te'o, the latter of whom has really come into his own as a third-year player. Te'o is on pace for 106 tackles this season.