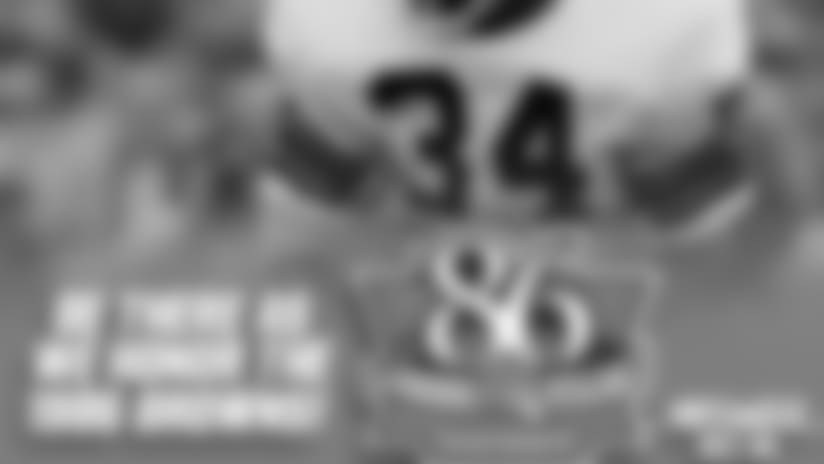 ](http://www.clevelandbrowns.com/news/article-5/1986-Browns-team-to-be-honored-1030/5bf3d609-a3ab-49e9-8ffe-2736870a4f04)
CINCINNATI — Kevin Hogan turned heads and probably broke a few ankles in his NFL debut.
But an unexpectedly solid showing — the rookie and backup quarterback combined for more than 200 yards — was unable to help lift the Browns to their first win of the season.
Instead, the Bengals powered past Cleveland, 31-17, Sunday afternoon at Paul Brown Stadium.
In a game of momentum swings and big plays, the shorthanded Browns were unable to keep up with an electric Cincinnati offense that amassed almost 560 total yards.
Starring for the Bengals on this afternoon were wide receiver A.J. Green and running back Jeremy Hill. Green caught eight passes for 169 yards and a touchdown in a display that lived up to his All-Pro status against a Browns defense playing without star cornerback Joe Haden (groin).
Hill, meanwhile, rushed for a career high of 168 yards and one touchdown, including a 74-yard sprint in the third quarter that seemed to close the door on Cleveland's comeback aspirations. Hill's display was the best by a Bengal since 2009.
Hogan, the rookie from Stanford whom the Browns elevated from the practice squad earlier this month, passed for 100 yards and running for 104 yards and a touchdown on seven carries in place of starting quarterback Cody Kessler, who left with a concussion in the second quarter.
Kessler, who has started the past five games and played with poise in the process, marks another setback for a Cleveland team already dealing with an array of injuries. The Browns also found themselves with the limited service of leading wide receiver Terrelle Pryor (hamstring) and starting center Cameron Erving (illness), who exited after halftime.
But the Browns, as head coach Hue Jackson vowed after last weekend's loss to the Titans, continued to battle.
That was most evident when they Hogan plowed past on a 28-yard keeper to make it 21-17 early in the third quarter, overcoming an 11-point deficit.
The Browns, however, were unable to sustain such momentum on offense -- Hogan's tossed two interceptions in the second half -- and began to wilt against the potent combination Green, Hill and quarterback Andy Dalton on defense.
After falling behind by a touchdown early, the Browns took a 10-7 lead midway through the second quarter when running back Isaiah Crowell plowed into the end zone from a yard out.
The Bengals quickly erased that advantage thanks to back-to-back touchdowns before halftime, including a 48-yard heave to Green as time expired.
The Browns host the New York Jets next weekend at FirstEnergy Stadium.
The Browns play the Cincinnati Bengals in Week 7.