It's third-year safety Tashaun Gipson. The 23-year-old picked off five passes in 2013, to go along with 95 tackles.
There's no doubting Gipson's role on the field is imperative to the Browns success. Gipson's strong performance has made him popular in the city of Cleveland. So let's explore more of the California native's personality.
Last thing you cooked:
"Beef tacos"
Last vacation:
"Santa Cruz, Ca."
Last person you texted:
"My girlfriend"
Last book you read: Dopefiend by Donald Goines. "I'm not a huge book guy, but it was an interesting read about the struggles of addiction."

One word to describe yourself:**
"Laidback"
One superpower:
"Be the fastest person in the world"
Favorite musician:
"T.I."
Favorite condiment:
"Ketchup"
Favorite TV show as a kid:
"Nickelodeon's All That"
Favorite teammate:
"The defensive backs in general"
Funniest teammate:
Greg Little. "He's random and sporadic. You never know what's going to come out of his mouth."
Car: "2012, black and orange, Porsche Panamera"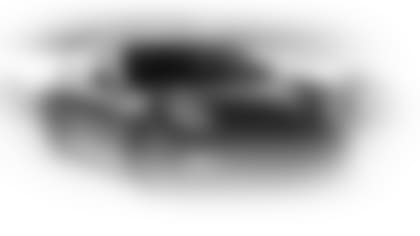 If you could trade lives with one celebrity:
Jay-Z. "I mean, he just has everything in the palm of his hand."
One food for the rest of your life:
French fries
Bedtime: 12 or 1 am.
"I'm a night owl."
Who knows you the best: "My mom"