EAST RUTHERFORD, N.J. - The play stuck with Tashaun Gipson throughout Sunday's loss to the Jets. The Browns safety tried to shake off a game-changing fumble, but his frustration lingered.
But as Gipson stood by his locker and reflected on it hours later, he made a vow to himself he would not let it carry over to next week's season opener against the Titans. That would be his fastest path to redemption.
"The good thing about this league is you've got 16 games," Gipson said. "We've got to go back to the drawing board. We've got a good team in Tennessee coming in next week. I think from here on out, I know I'm going to forget about this game."
Gipson just couldn't downplay the significance of a play that began like a lot of his best during a Pro Bowl 2014 season but ended in a way he'd never experienced.
With the Browns leading 7-0 in Sunday's second quarter, Gipson baited Jets quarterback Ryan Fitzpatrick into a regrettable decision. Fitzpatrick tried to squeeze the ball to veteran wide receiver Brandon Marshall, but Gipson was able to drift back and step in front of the pass before it got there.
It was Gipson's first interception one year after he had six in 11 games last season.
"I was just trying to run with it," Gipson said. "Once I caught it and secured it, I was just really looking to get the offense in better field position and potentially try to score."
Gipson didn't get very far, and when he fell to the ground, the ball was gone.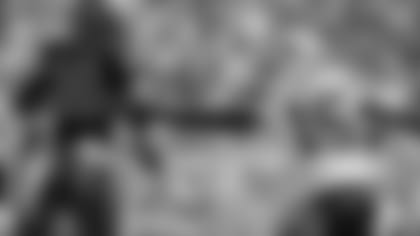 Marshall, who made a number of big catches late in the second quarter and during a third quarter New York used to pull away from the Browns, grabbed Gipson from behind and ripped the ball out of his hands.
The Jets got the ball back in better position than they would have had if Fitzpatrick's pass were completed. Chris Ivory crossed into the end zone a few plays later and the game was tied.
"He pulled a veteran move. I can't tip my hat off enough to him. I think that changed the game," Gipson said. "Interception in the red zone counts as two. We get the ball back, we're up 7-0. Instead, they score. That was a huge turning point. I really don't think I shook that play off."
The Browns defense, which was put in tough spots throughout the game because of Cleveland's four other turnovers, never recovered.
A collective breakdown near the end of the first half was just as costly, as the Jets, trailing 10-7, drove 72 yards in 2:20 and took the lead for good on an Eric Decker touchdown reception with 36 seconds left on the clock.
Fitzpatrick finished 15-of-24 for 179 yards and two touchdowns. Ivory had 91 of the Jets' 154 rushing yards, 112 of which came in the second half.
"Not good enough," Browns coach Mike Pettine said.
The Browns have to flush the performance from their memories in a hurry. Tennessee will come to FirstEnergy Stadium full of confidence after rookie quarterback Marcus Mariota finished with a perfect quarterback rating in a 42-14 rout of Tampa Bay.
"We've got to get back and we've got to play better and we know that. I know that for sure," defensive back Joe Haden said. "Just being able to come back and study the film and see what we did wrong and go at practice hard, go at it like it's a game and get ready for the Titans."