We've told you our five matchups to watch, why Danny Shelton will be so important against the New York Jets and how Mike Pettine and the coaching staff put more energy into their Week 1 opponent than anyone else on the schedule.
So how will the Browns win their first season opener since 2004? We dive right in.
Browns offensive strategy vs. Jets defense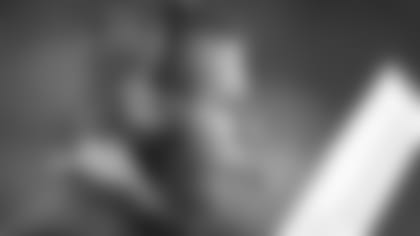 -Short, quick-fire, West Coast passing, ala the long touchdown drives in the preseason against the Buccaneers. In training camp, the Browns did an adequate job in spreading out the location of their passing game, equally using the middle of the field and the sidelines. Against the Jets, scattering the field – and attacking the middle – is necessary because of Pro Bowl cornerbacks Darrelle Revis and Antonio Cromartie.
-"We spent a lot of time in our game planning process (this week) putting guys in the right spots," offensive coordinator John DeFilippo said. "If you looked at our playbook, we probably have more formations than a lot of people because our guys have such different skill sets."
-Mixing in some deep passes down the field to Taylor Gabriel and Travis Benjamin will be critical. Gabriel's 17.3 yards per catch last season was tops in the AFC. And it would be hard to name a player who had a better preseason than Benjamin, who caught a touchdown pass and scored another on a punt return. 
"We are going to need to find a way to create explosive pass gains," DeFilippo said.
-20 touches – not necessarily carries – from Isaiah Crowell for at least 80 yards should be an attainable goal for the running back. After missing extensive practice time in the spring of 2014, Crowell didn't miss a single practice this offseason and his grasp of the offense is at a completely different level in his second NFL season.
-"He's gotten a lot more patient in the screen game," DeFilippo said about Crowell's improved pass-catching skills.
Browns defense strategy vs. Jets offense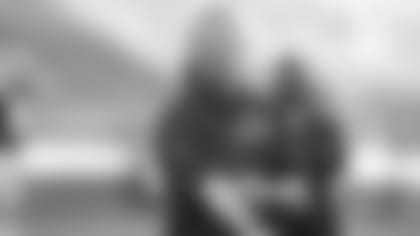 -Buffalo offensive coordinator Chan Gailey is renowned for scheming up big-play wide receivers in one-on-one situations. Browns defensive coordinator Jim O'Neil is expecting Brandon Marshall to be targeted a bunch Sunday and Cleveland will have to limit him – and it may not just be Joe Haden alone.
-"A lot of our guys will have a chance to go against him so I am looking forward to that matchup," O'Neil said. "It will let us know where we're at at that position."
-Cleveland isn't going to measure its success on defense by the number of times it clobbers the quarterback, but rather how often Ryan Fitzpatrick isn't throwing from a clean pocket. In watching film on the Jets, we've noticed Fitzpatrick has accuracy issues when his feet aren't set.
-"He is a hard quarterback to sack," O'Neil said. "But you have to affect him in more way than just sacking him."
-Turnovers, turnovers, turnovers. Cleveland had 21 interceptions in 2014, second-best in the NFL. Opportunities to pounce on Fitzpatrick might end up being slim. But for the first time since last November, the Browns will get all four starters in the secondary on the field together.
-"It is going to be the backbone of our defense," O'Neil said.
Take a look at the Cleveland Browns roster as of September 1, 2017.