This day and age we are all about healthy living! We want our kids to be active and make good choices. Parents, teachers and school administrators alike can positively influence the kids you care for, by encouraging them to get active for at least 60 minutes a day by playing sports, participating in P.E., or even walking the dog.
Join the Cleveland Browns PLAY 60 movement! We want to make sure kids and families are getting active for 60 minutes a day! Do whatever you can to make sure that yours kids are being the best they can be. Incorporate physical activity into your classroom and encourage activity after school! Jumping jacks before an exam? Flag football in PE class? Relay races in the neighborhood? There are many ways to stay active for a healthier lifestyle.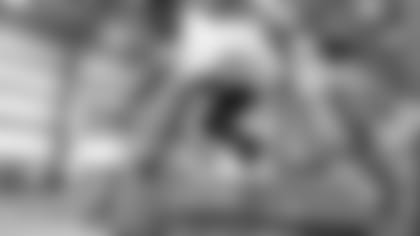 GOOD NEWS! The Browns PLAY 60 Spring Challenge is returning and launching in schools March 21st! In partnership with the American Heart Association, the six week challenge is a way to incorporate physical activity in YOUR school! The program is designed to educate and motivate students to be active before, during and after the school day for at least 60 minutes a day. When you work toward becoming a healthier school, you have the chance to be rewarded with fantastic Browns prizes! the goal of the program is to allow schools to create an environment that is conducive for physical activity and to provide a way for everyone to make themselves healthier!
Teachers, get involved by taking your class to another level by supporting them to stay active and try new exercises. Find a fun way for the kids to log their minutes to report to us at the end of the year. It's that easy!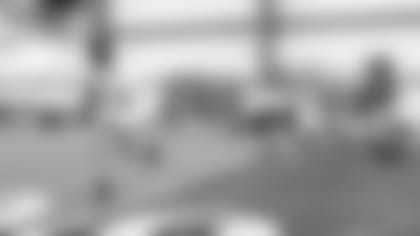 Sign up your school for the Spring PLAY 60 Challenge today! The Browns PLAY 60 movement, contributing to the NFL's nationwide initiative to promote youth health and wellness by getting active at least 60 minutes each day, is in association with University Hospitals and American Dairy Association Mideast and Fuel Up to PLAY 60.
Contact Lisa Wheeler-Cooper from the American Heart Association to sign up your school today! Don't miss your chance…the grand prize for the top school is $500 for PE class! PLAY 60!
Get your school signed by contacting lisa.cooper@heart.org or call 440-891-5000 to learn more!
Check out this year's Play 60 Spring Challenge Prizes.....
GRAND PRIZE (rewarded to overall Top School who logged the most minutes on average to number of students)
$500 of Palos funds to be used for PE Class at school
Browns Mascot to visit school (mutually agreeable upon date before end of school year in 2016)
Custom Football for Top School
TOP CLASS of Grand Prize School to receive Play 60 socks and mini football
$250 of Palos funds to be used for PE class
Browns Inflatable Tire Toss for each school's gym class
TOP CLASS of each runner up school to receive shoelaces
Top Student (1 Male & 1 Female selected based on most minutes logged)
Featured story on ClevelandBrowns.com
Browns Play 60 T-shirt
Browns Play 60 Hat
Drawstring Bag
Shoelaces
Dawg Pound Water Bottle
Two (2) tickets to Browns 2016 Training Camp (teacher guest), date mutually agreed upon
Browns Play 60 Hat
Browns Sweatshirt
Browns Portfolio book
 Browns Pen
Top Class from each School
Browns Pennant for school
Browns Folders and Pencils for class
Custom Banner to be hung in gym
The Cleveland Browns Community Relations engages our fans and the Browns organization with the community to make it a healthier place to live and develop.
Have you heard about the Browns First and Ten movement? Give 10 hours, help your community – it's a movement to inspire Browns fans everywhere to commit to making their community better. Take the pledge individually or sign up a group – learn more here.
Follow @BrownsGiveBack on Twitter and Instagram and be sure to share your stories of how you help your community using #give10