When the Browns took the field at Los Angeles Memorial Coliseum on Dec. 20, 1987, they knew they were in the driver's seat to take sole control of the AFC Central division.
Bernie Kosar and Earnest Byner took it from there.
Facing the league's No. 1 defense, Byner had two first-half touchdowns and Kosar completed 21-of-32 passes for 294 yards and two touchdowns in Cleveland's 24-17 victory. It was Cleveland's first victory over the Raiders since 1973, snapping an eight-game skid against the Silver and Black, and Kosar's first against them in three tries.
The game was essentially sealed when Kosar led the Browns down the field in the third quarter on a drive Plain Dealer reporter Tony Grossi described as his "best as a pro." Taking over at the Browns' 7-yard line after linebacker Mike Johnson forced a fumble, Kosar and the Browns offense used 14 plays to take a 24-3 lead. It was capped with an 18-yard pass from Kosar to Webster Slaughter, who celebrated with a Cabbage Patch dance in the end zone.
"We had a nice game plan, mixed it up well and the offensive line had a good day," Kosar told the Plain Dealer. "The main thing is we played great as a team."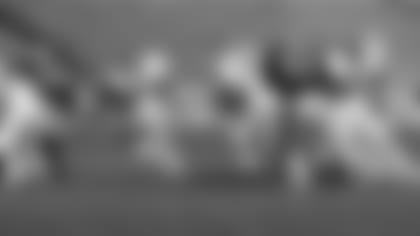 The Raiders made it interesting with back-to-back touchdowns in the fourth quarter to draw within a score but never had a chance to tie. The Browns got the ball with 1:46 to play and never gave it back.
Cleveland, which moved to 9-5, went on to beat the Steelers the following week to win its third consecutive AFC Central title.