Happy Tuesday, Dawg Pound!
Here's a rundown of everything you might have missed.
Browns DB : Cavs improbable title run 'a lesson for all of us'
Browns rookies Emmanuel Ogbah, Jordan Payton and Scooby Wright III collectively threw out the first pitch at Monday's Indians-Rays game at Progressive Field.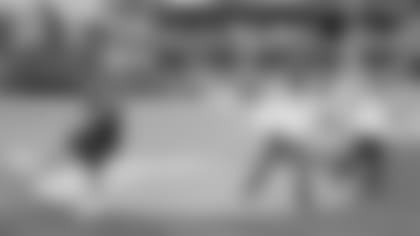 Brown: "LeBron has given me a lot of respect, and it hasn't gone by my ears and eyes. This young man has recognized me as a part of that family, and I'm so happy to go back and show my respect and to enjoy this and show how much we appreciate it and to wave to those fans."
Brown: "In the end, it's great to win this way. (Cleveland fans) could've easily given up and got on a criticism binge. But they stayed with the team and they stayed with the Browns and they've been rewarded. I think it's a great day for Cleveland. It's a great day for me."