Browns to give Vince Young a look during voluntary minicamp
The Cleveland Browns have brought in quarterbacks Vince Young and Tyler Thigpen for a tryout, according to general manager Ray Farmer. The quarterbacks will participate in pre-draft voluntary minicamp begins on Tuesday.
Young, 30, last took a regular season snap in 2011 with the Philadelphia Eagles. He was a member of the Green Bay Packers in the 2013 offseason program and filled the same duty with the Buffalo Bills in 2012. In his career, Young has 46 touchdowns and 51 interceptions. He was a Pro Bowler with the Tennessee Titans in 2006 and 2009.
Farmer said the Browns have been following Young throughout the offseason, and the former top-five pick did some things that caught the organization's eye.
"He's been productive," said Farmer. "He's had success in the National Football League. We wanted to take the opportunity to get a chance to see where he was. Minicamp seemed to be the appropriate time to [bring] him in."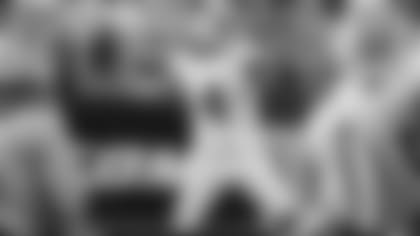 Thigpen, 30, is entering his seventh season from Coastal Carolina and has previous stints with the Kansas City Chiefs, Miami Dolphins and Buffalo Bills. Thigpen started most of the 2008 season with the Chiefs, tossing 18 touchdowns and 12 interceptions.
Farmer did hint that both quarterbacks have a skill that the Browns are looking for in a quarterback: mobility
"I think it is a piece of the puzzle," said Farmer about having a quarterback who can scramble. "I wouldn't say that it's the top piece. They both are mobile, very good athletes. They both have had relative success.
"I think Kyle [Shanahan] would say he likes a quarterback that's mobile. The offense is definitely going to require the quarterback to do different things – move, play outside the pocket to some degree," said Farmer.
Brian Hoyer and Alex Tanney are the other quarterbacks on the roster.