Joe Flacco's 17 attempts in Week 1 were the fewest he has ever had in a full game in the NFL. That was due in large part to the blowout against the Bengals in Week 1, as Flacco averaged 42 pass attempts per game in 2016, second most in the NFL. Flacco threw for five touchdowns and 598 yards in his two games against the Browns last year, but this seems to be an entirely different defense with Gregg Williams at the helm.
Terrance West played only 27 snaps in Week 1 but touched the ball or was targeted on 20 of them. He ran 19 times for 80 yards and has been a start-able fantasy option (top-24 finish in eight of the last 10) whenever he takes more than half of the Ravens' running back touches. That being said, West has never rushed for 70 yards, scored or produced 10 fantasy points against his former team. [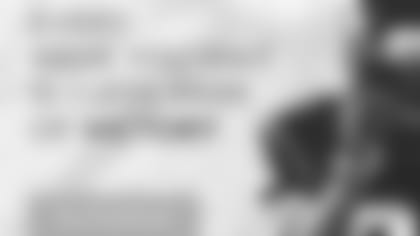 ](https://ad.doubleclick.net/ddm/trackclk/N194604.133118CLEVELANDBROWNS.CO/B10246112.137180347;dctrkaid=309552530;dctrkcid=73767167;dclat=;dcrdid=;tagforchilddirectedtreatment=)
Javorius Allen actually led the Ravens with 21 carries in Week 1, but most of those came after the game was out of hand. He is expected to replace the injured Danny Woodhead in the passing game and could see three to four catches in that role.
The Browns held the Steelers backs to just 43 yards rushing on 14 carries and limited Le'Veon Bell to just three catches for 15 yards.
The Browns did not allow a wide receiver touchdown in Week 1. While Antonio Brown posted 182 yards on 11 catches, no other Pittsburgh receiver even reached 15 yards against the Cleveland secondary.
The Ravens only threw 17 passes in Week 1, but Jeremy Maclin (21), Mike Wallace (20) and Breshaud Perriman were on the field for just about all of the 22 pass plays that were called.
Maclin led the Ravens with four targets in Week 1 and caught two of them for 56 yards and a touchdown. He has found the end zone in both career games against the Browns and has scored a touchdown or topped 100 yards in seven of his last nine starts against AFC North opponents.
DeShone Kizer had a strong FanDuel debut with 21.8 fantasy points after completing 20 of his 30 passes for 222 yards with one touchdown passing and one rushing. He will take on a Ravens defense that sacked Andy Dalton five times, picked him off four times and forced a fumble to boot. Last year, Josh McCown threw for 260 yards and two scores in Week 2 against the Ravens and netted a solid 19 FanDuel points.
Back in Week 2 of 2016, Isaiah Crowell ran for 133 yards and a touchdown against the Ravens. The score was an 84-yard scamper that was the longest run in the NFL that year. Crowell struggled in Week 1 as a runner with 33 yards on 17 carries, but also produced 33 yards on two catches and scored a two-point conversion to salvage the day. Crowell has produced 60 yards rushing in just one career start against the Ravens and Baltimore gave up just 75 yards rushing on 21 carries to the Bengals in Week 1. It should be noted that a runner topped the century mark in each of the final three games against the Ravens to close out the 2016 season.
Duke Johnson Jr. was used exclusively as a receiver in Week 1 and finished the day catching two of his five targets for 20 yards. He operated out of the slot on more than 90 percent of his routes. In Week 1, the Ravens did not allow any slot production.
Corey Coleman led the Browns with six targets, five catches, 53 yards and caught the lone touchdown of the game. In Week 2 of 2016, Coleman burst onto the scene with five catches for 104 yards and two scores against the Ravens. A.J. Green posted five catches for 74 yards against Baltimore in the opener, but the Ravens have allowed only one receiver to score against them in their last four games, and that was Brown.
Seth DeValve scored his first NFL touchdown against the Ravens back on Thursday night a year ago. Since that game, the Ravens have allowed five tight end touchdowns in their last eight games. They held the Bengals' tight ends to just 9 yards in Week 1, but DeValve finished his season opener second on the team in targets (five), catches (four) and yards (42).
QB Philip Rivers vs. MIA: Rivers managed to throw for three scores against the stingiest pass defense in the NFL (Denver) in Week 1 and gets a much easier task in Week 2. Last year, Rivers threw for 326 yards and three scores against the Dolphins and will look for a repeat in his LA debut. Miami has allowed multiple passing touchdowns in seven of their last eight games with 18 total passing scores allowed in that span.
RB Marshawn Lynch vs. NYJ: The NFL is a better place with "Beast Mode" back and your FanDuel lineup will be in a better place with "Beast Mode" in it this week against the hapless Jets. In Week 1, the Jets surrendered a combined 152 yards and a touchdown rushing on 34 carries to the Bills runners. All in all, they produced a tasty 31.3 FanDuel points to the running back position in the season opener and with the game expected to lean heavily in favor of the Raiders, Lynch should see 20 carries, 100 yards and find the end zone once or twice.
TE Delanie Walker at JAX: Walker owns the Jags and has finished as a top-10 fantasy tight end against them in four straight starts. In those four games, he is averaging six catches, 75 yards and .5 touchdowns, which translates to a stout 13.5 FanDuel points per game. A tight end, including Walker, has produced 10-plus FanDuel points against the Jags in four of their last five games.