Browns Youth Football Camps & Clinics | Cleveland Browns - clevelandbrowns.com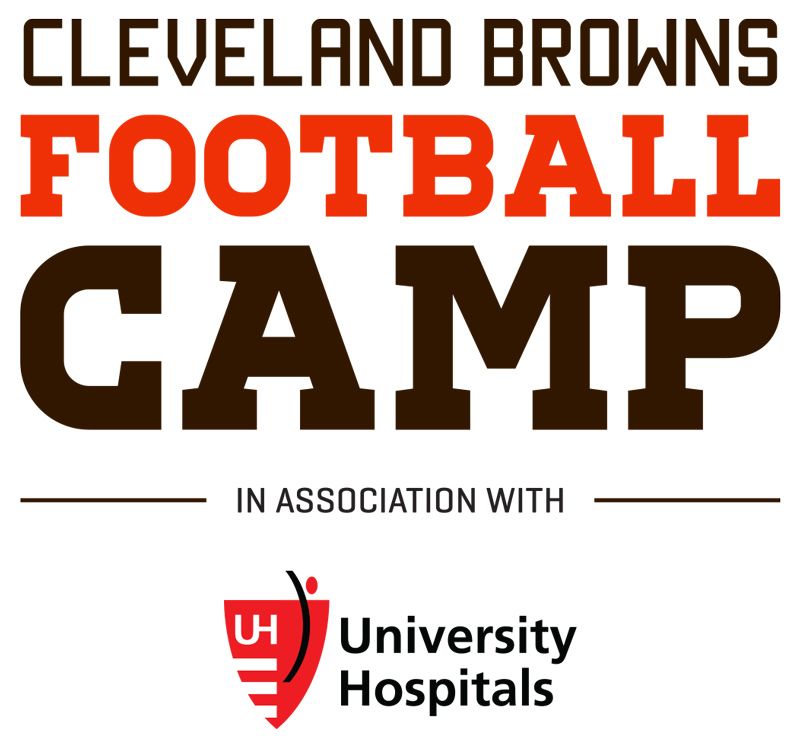 2021 Cleveland Browns Youth Football Camp Series
Camp #1: Date: June 7 - 9, 2021 // Location: FirstEnergy Stadium // // SOLD OUT
Camp #2: Date: June 14 – 16, 2021 // Location: FirstEnergy Stadium // SOLD OUT
Camp #3: Date: June 21 – 23, 2021 // Time: 8:30 am - 12:30 pm daily // Location: Fortress Obetz Field
The Cleveland Browns Youth Football Camp Series, in association with University Hospitals, helps kids 7-13 years old sharpen their skills as they work on all the basics, from passing and kicking to blocking and defense. Participants get the opportunity to be coached by local high school coaches, participate in daily challenges and experience once-in-a-lifetime activities! Camp sessions take place at FirstEnergy Stadium (Home of the Cleveland Browns) and Fortress Obetz Field.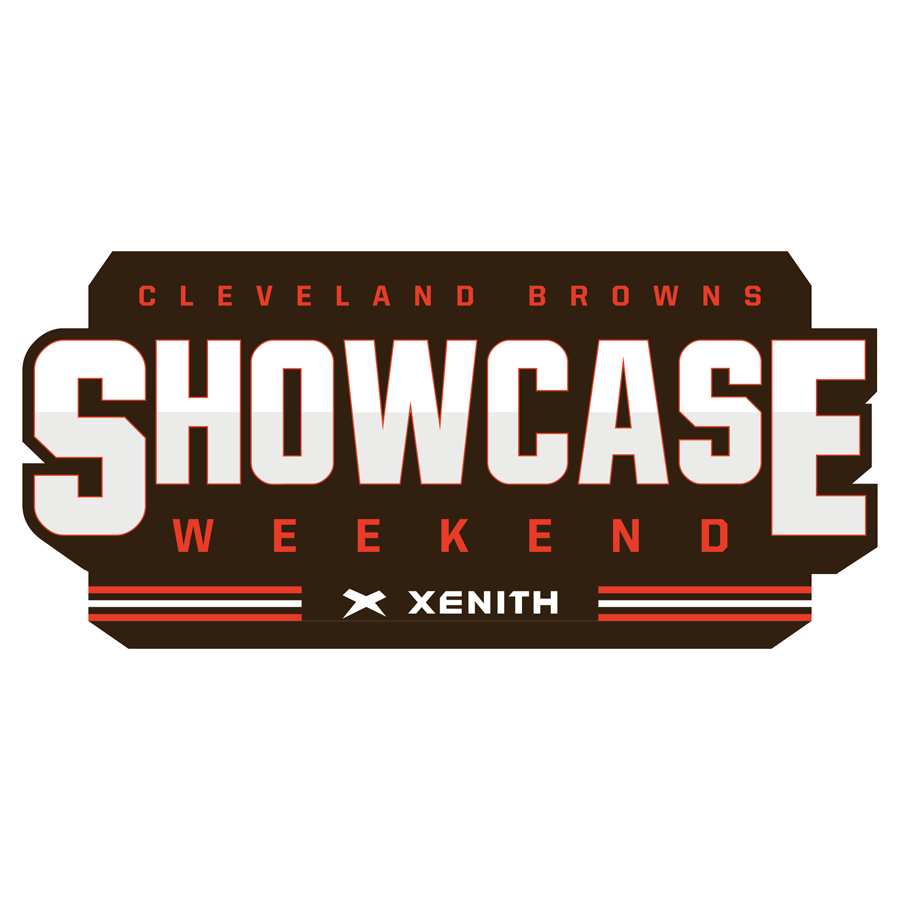 Cleveland Browns Showcase Weekend
Cost: FREE // Grades: 9th – 12th
As part of the team's commitment to youth and high school football through Browns Give Back, the Browns will once again host their annual High School Showcase (March 15 – April 16, 2021), in association with Xenith. This year's event will occur in a virtual format, providing high school athletes across the country (9th-12th grade) an opportunity to upload video of Combine-type testing and position-specific drills to be evaluated by Division II, III, NAIA, and Junior Colleges in the Ohio, New York, Michigan, Indiana, Virginia, Tennessee, Illinois, West Virginia, Pennsylvania, and Kentucky regions.
Combine Events:
40 yard dash
Vertical jump
Broad jump
Bench press
Shuttle drill
Best game play
Athletic movement
Xenith Live Your Game Challenge
Additionally, members of the Browns coaching staff – assistant strength and conditioning/sports science coach Josh Christovich, assistant defensive backs coach Brandon Lynch and tight ends coach Drew Petzing and– will provide video vignettes for all participants to offer tips and encouragement for all athletes.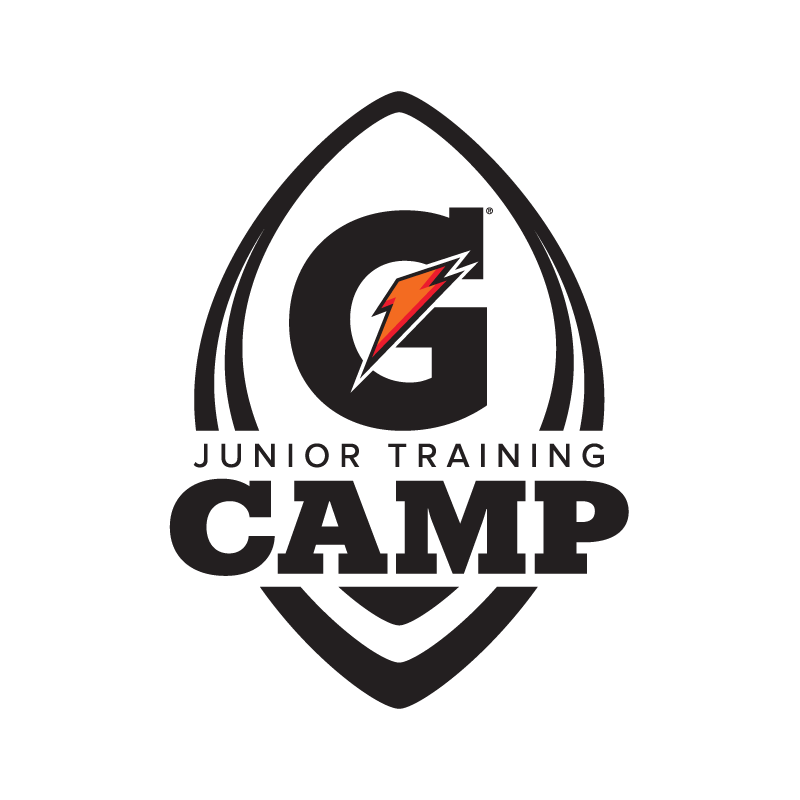 Cleveland Browns Gatorade Junior Training Camp
Date: TBD
Location: Berea Training Facility
The Cleveland Browns Gatorade Junior Training Camp provides middle school students (ages 12-14) an avenue to develop key on-field football skills and to ensure they are knowledgeable about staying properly hydrated while competing. Participants will receive instruction from area high school football coaches at the Browns Training Facility.
Legends Clinic
Dates: Coming Soon
With the Browns new fields throughout Cleveland, new opportunities to Play Football have been created. Launched in the summer of 2018, the Browns introduced the Cleveland Browns Legends Clinic, presented by Medical Mutual and in association with CollegeAdvantage.
The event is open to boys & girls ages 8-14 and is great for athletes of all skill levels, whether they are new to the game or have been playing for years.
Throughout the event, Browns alumni and high school coaches will offer tips and hands-on instruction, including lectures, fundamental football skills stations, contests, and non-contact games in a high-energy, fun and positive environment.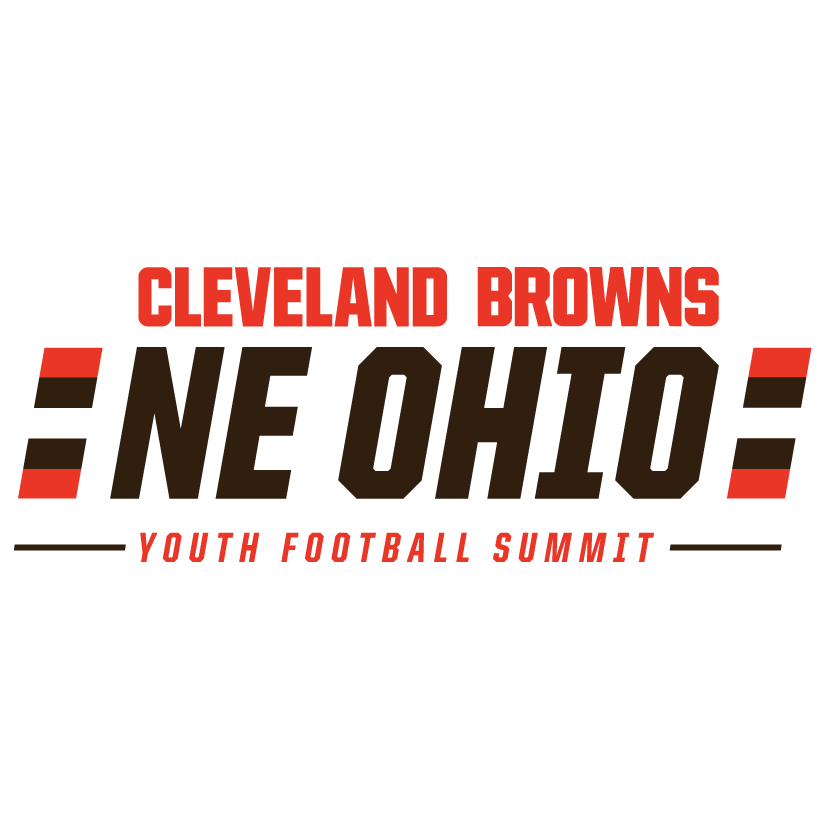 Northeast Ohio Youth Football Summit
Date: Virtual Sessions – June 8 – 12, and June 15 – 19 2020
The Cleveland Browns are hosting the 3rd Annual Northeast Ohio Youth Football Summit in a new format - virtually. The youth football coaches' summit will feature sessions led by local high school coaches, Cleveland Browns coaches, players, and alumni. During the summit, coaches will learn proper tackling techniques, the fundamentals of coaching, key communication skills, practice preparation, and other essential skills for youth football player, coach and program development.
Parents Clinic
Date: Tuesday, June 23, 2020
Time: 6 – 8 p.m.
Cost: Free
The Cleveland Browns Parents Clinic is an interactive and educational forum designed to educate parents about football fundamentals while offering a player safety clinic. Participants learn about CDC-approved concussion recognition and response protocols, proper equipment fitting, blocking and defeating blocks, shoulder tackling, heat emergency preparedness, hydration and sudden cardiac arrest; and hear directly from University Hospitals medical experts. This program also allows parents to interact with other parents from around the sport and discuss mutual concerns. The event is one of a series of Football Safety Clinics for parents around the NFL, working directly with the Cleveland Browns, Ohio High School Athletic Association (OHSAA), and University Hospitals (Official Health Care Provider for the Cleveland Browns) to improve the game of football.
MORE INFORMATION HERE
Watch: Browns Parents Clinic focuses on health/safety
Photos: Browns Host Parents Clinic
Browns host annual Parents Clinic: 'We want kids to play sports and play them safely'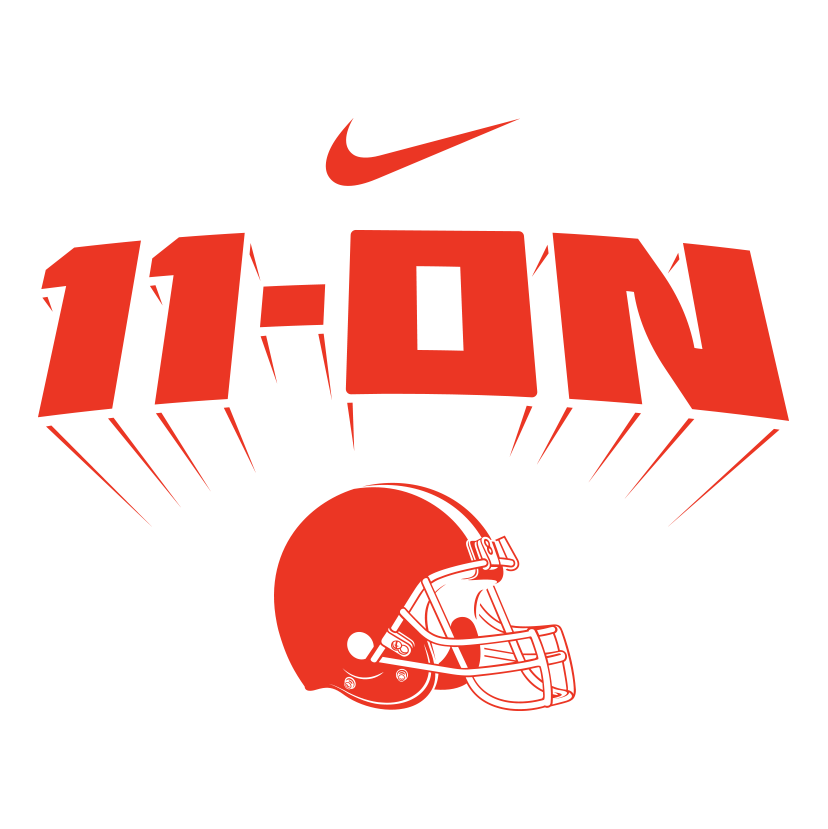 Cleveland Browns 11-on powered by NIKE
Date: Canceled
Location: Pro Football Hall of Fame National Youth Football & Sports Complex | Canton, OH
The Cleveland Browns will host the 2nd annual 11-on powered by NIKE. The 11-on event will feature sixteen (16) northeast Ohio high school football teams competing in a 7-on-7 competition as well as a Lineman Challenge.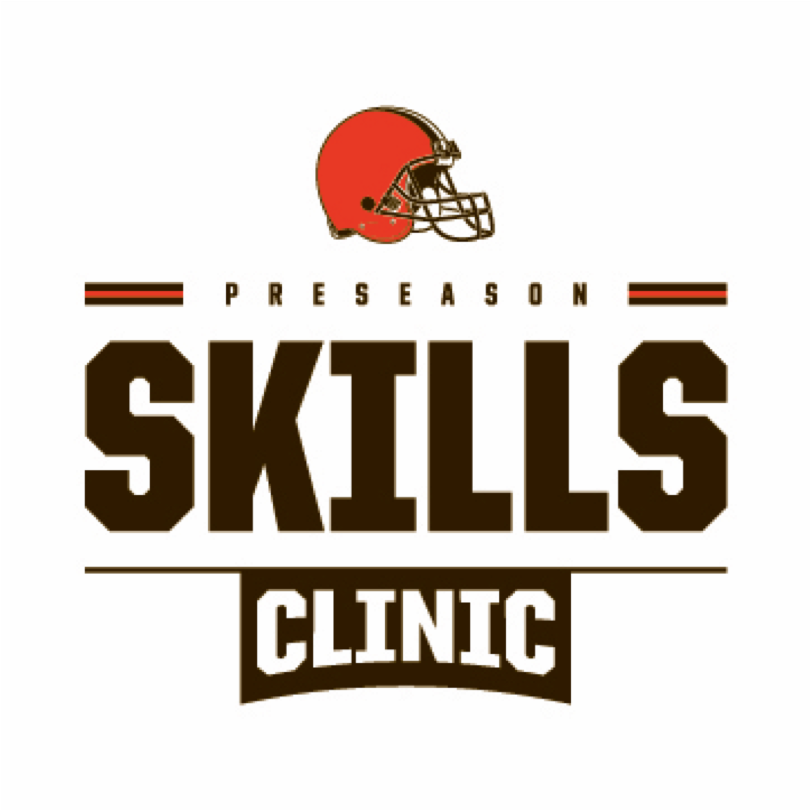 Preseason Skills Clinic
Date: TBD
The Browns Football Preseason Skills Clinic is designed for middle school and high school students preparing to play football in the fall. The Preseason Skills Clinic will assist athletes with developing speed, agility, strength and conditioning in preparation for the 2019 middle school and high school football season. The skills clinics are designed for athletes ages 12-18 years old (6th-8th and 9th-12th grade).