High School Football Programs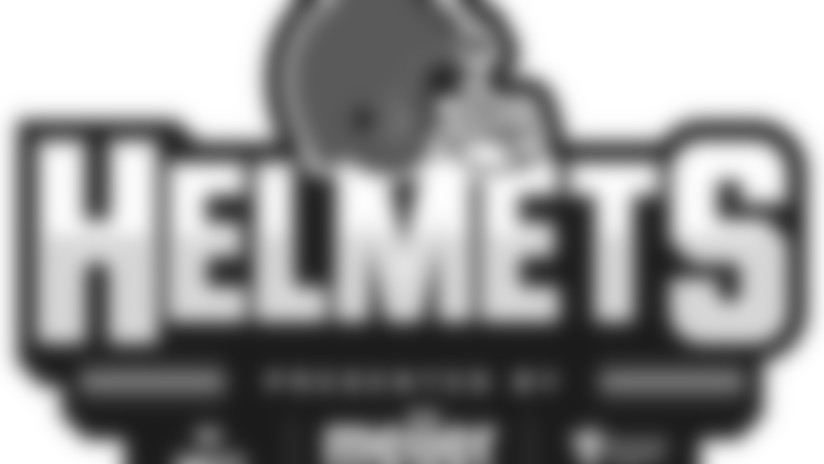 Nominate an Ohio High School to be entered for a chance to win $25,000 worth of new helmets!
Since 2017, the HELMETS program, presented by Meijer and in association with University Hospitals and Xenith, has issued over 3,000 helmets to eligible youth and high school football programs. During the past eight years, the Browns have provided multiple teams with more than $500,000 in donations for this new equipment through HELMETS and direct contributions from the team, as part of its dedication to assisting the development, safety and growth of the game in the state.
HELMETS aim to advance player safety by awarding Ohio football programs with $25,000 in new five-star Xenith helmets, as recognized by Virginia Tech's helmet ratings. To help further promote health and safety, the programs that are randomly selected as the winners, we require each selected program to enroll in USA Football's medically endorsed Youth Football Certification course to be eligible. The certification clinics educated coaches about concussion recognition and response protocols, proper equipment fitting, shoulder tackling, heads up blocking, heat emergency preparedness and hydration and sudden cardiac arrest.
University Hospitals is a proud sponsor of the Cleveland Browns and they work with us to ensure 1,500 youth and high school football coaches become USA Football Heads Up certified annually. This year we have already hit our goal of certifying over 1,500 coaches in the Northeast Ohio area.
Coaches Corner
The Inaugural Cleveland Browns Coaches Corner took place on Tuesday, June 12, 2018, at the Cleveland Browns Training Facility. During this private minicamp practice, nearly 40 high schools throughout Northeast Ohio observed and learned various practice techniques, drills, skills and much more.
GCFCA All-Star Game
The Cleveland Browns & University Hospitals presented the 46th Annual East-West High School All-Star Scholarship Football Game. Two Cleveland Browns players, Christian Kirksey and Duke Johnson, were coin toss captains during this annual event at John Carroll University (Don Shula Stadium).
The Browns are proud supporters of the Greater Cleveland Football Coaches Association, click here to learn more.
ATC Program
As part of the Cleveland Browns continued commitment to advance player safety in youth and high school football, the Browns and University Hospitals teamed up to place two certified athletic trainers at John Hay and James Ford Rhodes High Schools.