Browns High School Football Programs | Cleveland Browns - clevelandbrowns.com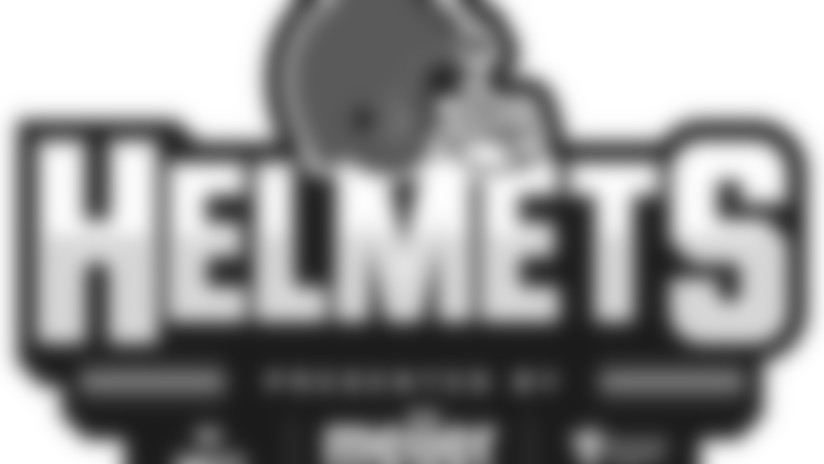 The Cleveland Browns, Meijer, University Hospitals, and Xenith Helmets are working together to improve the health and safety of young athletes by committing to become USA Football Youth Coach Certification compliant!
The HELMETS program aims at advancing player safety in high school football by awarding high school football programs with $25,000 in new Xenith football helmets. As a prerequisite, programs must commit to enhancing player health and safety by enrolling in USA Football's medically endorsed Youth Coach Certification program, which offers certification clinics to educate coaches about concussion recognition and response protocols, proper equipment fitting, Heads Up Tackling, Heads Up Blocking, heat emergency preparedness and hydration, and sudden cardiac arrest.
NOMINATE AN OHIO HIGH SCHOOL
During the high school football season, you can nominate an Ohio high school to be entered for a chance to win $25,000 worth of new Xenith helmets. Two high schools will receive $25,000 worth of new helmets.
GET YOUR YOUTH COACH CERTIFICATION TODAY!
USA Football's Youth Coach Certification is a program designed to protect the health and safety of student-athletes. Scholastic coach certification is made up of four courses and teaches concussion recognition & response, heat preparedness & hydration, sudden cardiac arrest, proper equipment fitting, shoulder tackling, and blocking.
Youth Coach Certifications are now open through the end of the fall football season. University Hospitals will pay for the first 1,500 individuals to be certified.
Coaches Corner
The Inaugural Cleveland Browns Coaches Corner took place on Tuesday, June 12, 2018, at the Cleveland Browns Training Facility. During this private minicamp practice, nearly 40 high schools throughout Northeast Ohio observed and learned various practice techniques, drills, skills and much more.
GCFCA All-Star Game
The Cleveland Browns & University Hospitals presented the 46th Annual East-West High School All-Star Scholarship Football Game. Two Cleveland Browns players, Christian Kirksey and Duke Johnson, were coin toss captains during this annual event at John Carroll University (Don Shula Stadium).
The Browns are proud supporters of the Greater Cleveland Football Coaches Association, click here to learn more.
ATC Program
As part of the Cleveland Browns continued commitment to advance player safety in youth and high school football, the Browns and University Hospitals teamed up to place two certified athletic trainers at John Hay and James Ford Rhodes High Schools.