High School Football Programs
High School Football Programs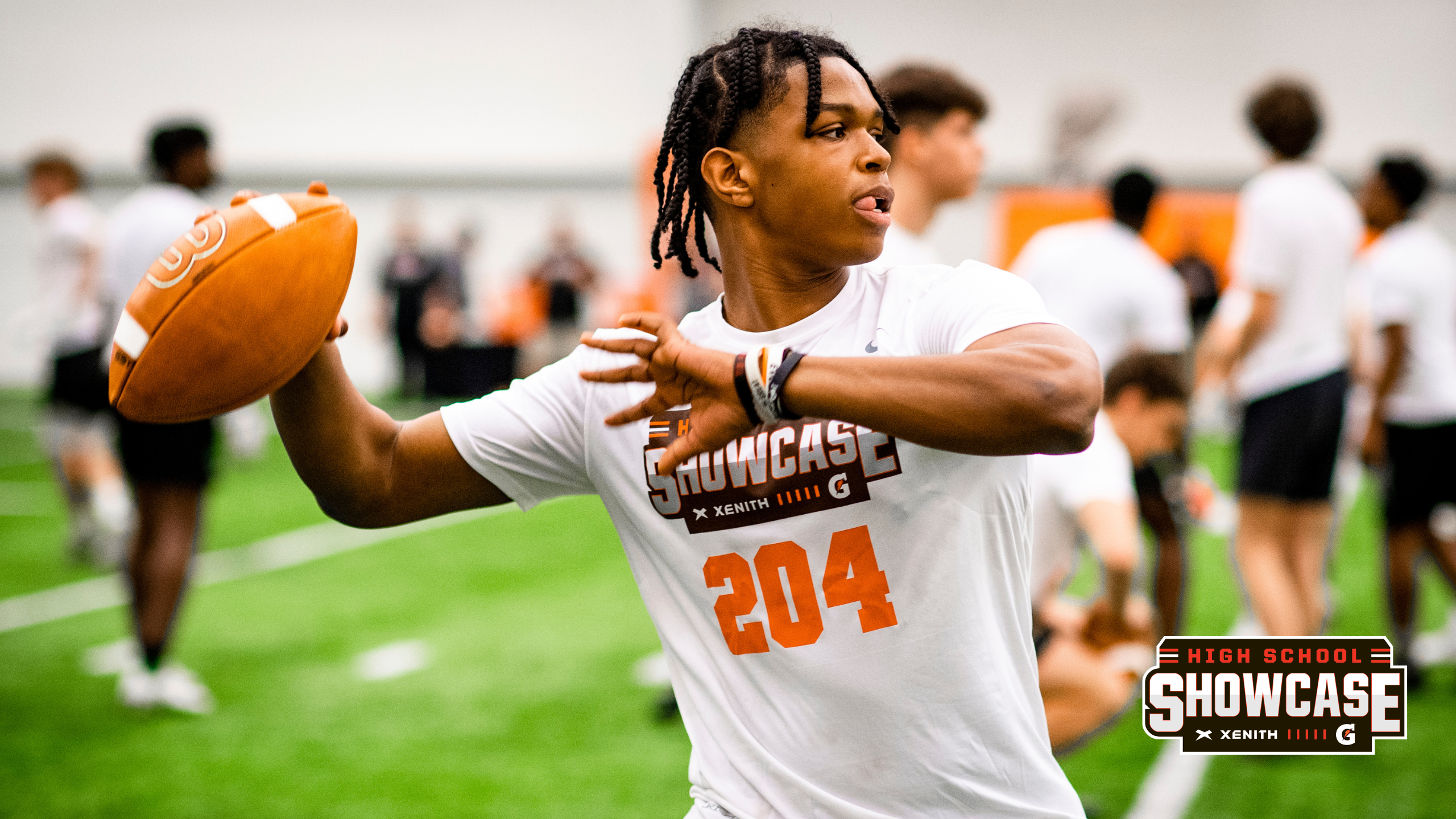 High School Showcase
Date: Saturday, March 25, 2023
Sessions: 9 a.m. – 12 p.m., 1 p.m. – 4 p.m.
Location: CrossCountry Mortgage Campus
The 2023 Cleveland Browns High School Showcase, in association with Xenith & Gatorade, is designed for high school football players who want to continue their playing careers at the collegiate level. The event will feature combine-style testing as well as position-specific drills, which include passing, route running, lineman work, agility drills, plus much more. Division II, Division III, Junior Colleges, and NAIA colleges will be invited to observe the 2023 Showcase.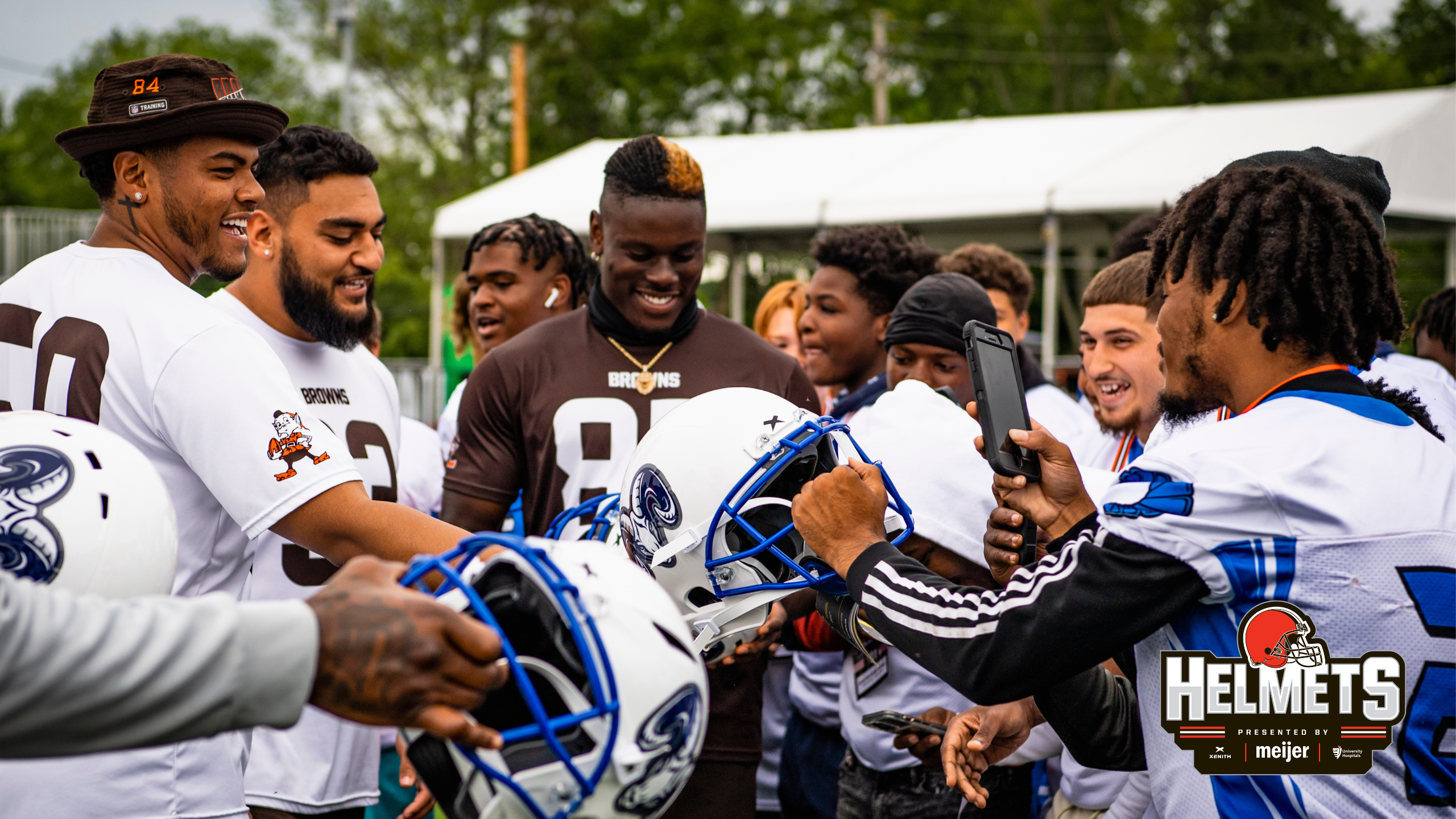 HELMETS Program
Since 2017, the HELMETS program, presented by Meijer and in association with University Hospitals and Xenith, has issued over 3,100 helmets to eligible youth and high school football programs. During the past eight years, the Browns have provided multiple local teams with more than $500,000 in donations for this new equipment through HELMETS and direct contributions from the team, as part of its dedication to assisting the safety, development and growth of the game in the state of Ohio. HELMETS aims to advance player safety by awarding Ohio football programs with $25,000 in new five-star Xenith helmets!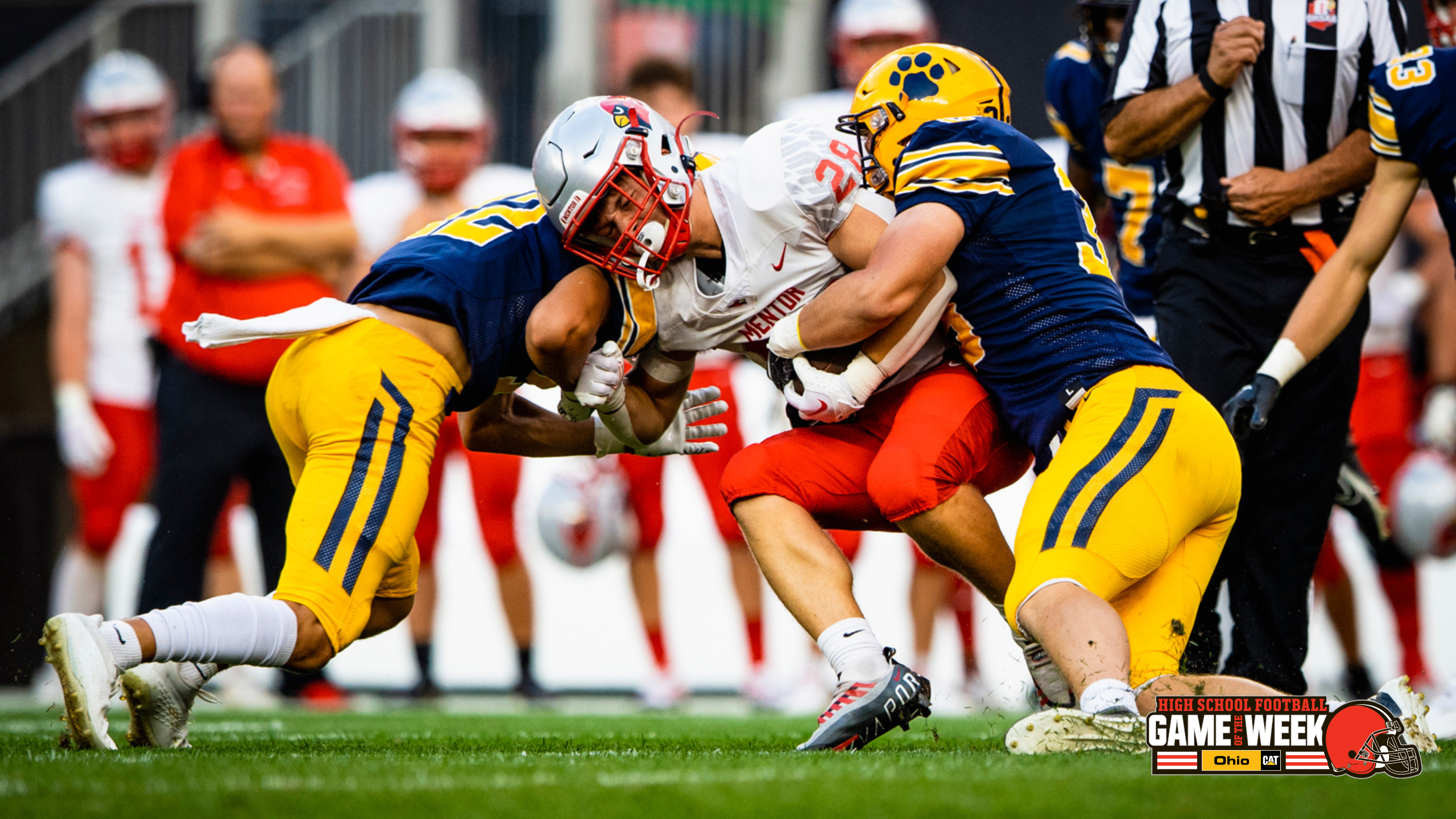 High School Game of the Week
The Cleveland Browns High School Game of the Week (HSGOTW) returns this fall for the thirteenth consecutive year, with Ohio Cat as the program's presenting partner. Since the program began, nearly 8 million votes have been submitted across ClevelandBrowns.com and the Browns official Twitter account for weekly match-ups! Each week, four panelists nominate a game for the HSGOTW poll, where fans then vote to determine which match-up will be featured. The winning match-up receives extended game coverage across the Browns website and social media channels. The winning team from the selected Game of the Week – weeks 1-10 of the high school regular season – receives $2,000 for their high school football program. At the conclusion of the season, the Browns announce the High School Coach of the Year, who will earn an additional $4,000 for their program.
Browns Coach of the Year
The Cleveland Browns will recognize 10 high school coaches from across Northeast Ohio who are candidates to win the Browns' High School Coach of the Year award after exemplifying top-tier leadership during the 2022 high school football season. The Cleveland Browns Coach of the Year award is based on a coach's overall body of work during the regular season and postseason, as well as character and community involvement, after being featured in the Cleveland Browns High School Game of the Week. The Cleveland Browns Coach of the Year winner will win $4,000 for their high school football program and will be recognized as the 2022 Don Shula NFL Coach of the Year Nominee.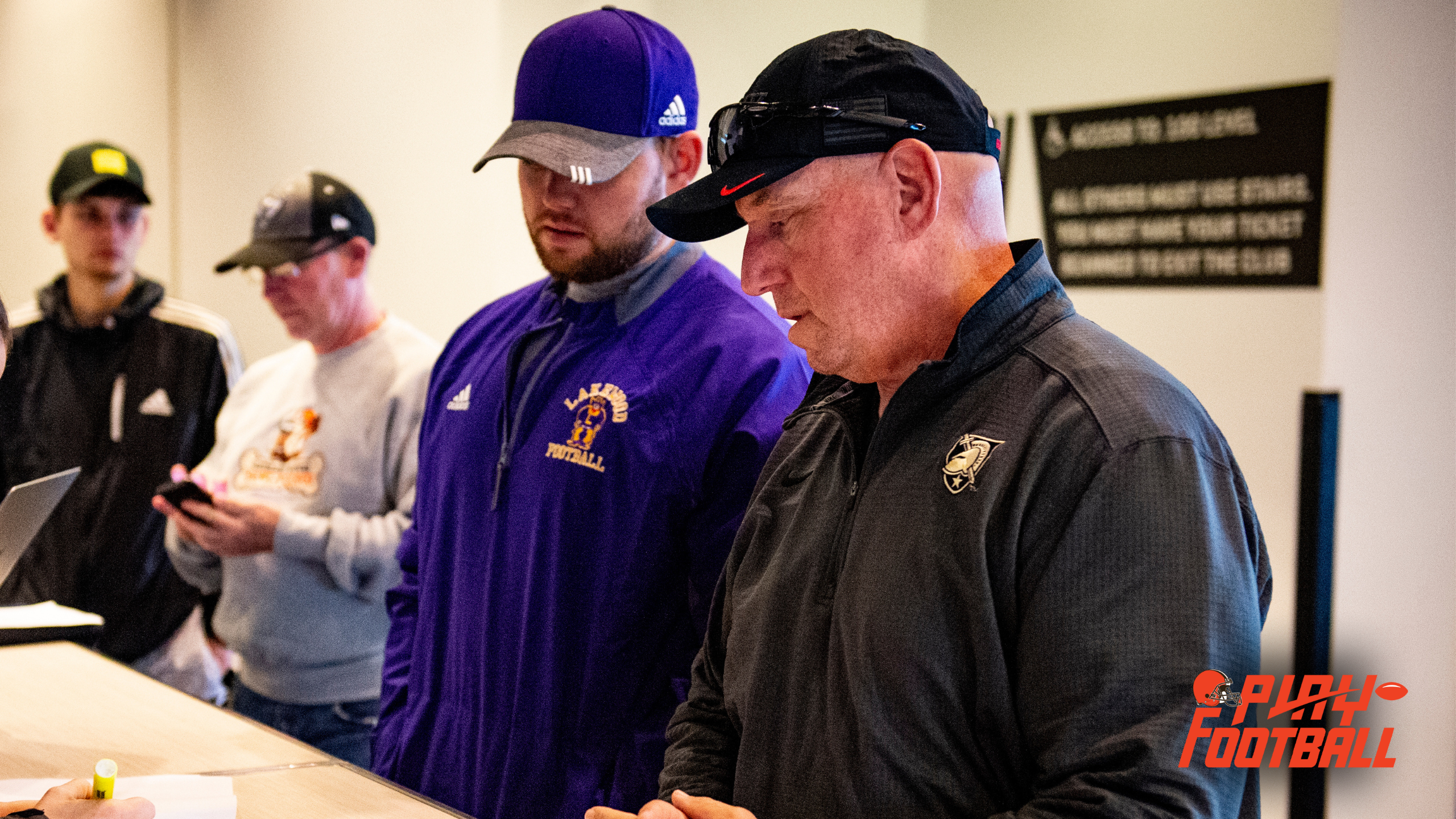 Football Development Clinic
On June 8th, 2022 the Cleveland Browns hosted a Football Development Clinic which allowed Youth & High School Football coaches from across Northeast, Ohio to enhance their approach as they teach the next generation of student-athletes. While introducing creative problem solving and establishing the critical fundamentals at all levels of youth football.
The following topics were discussed:
USA Football's "Football Development Model"
Health and Safety of the Game
Rookie Tackle Integration
Girls High School Flag Football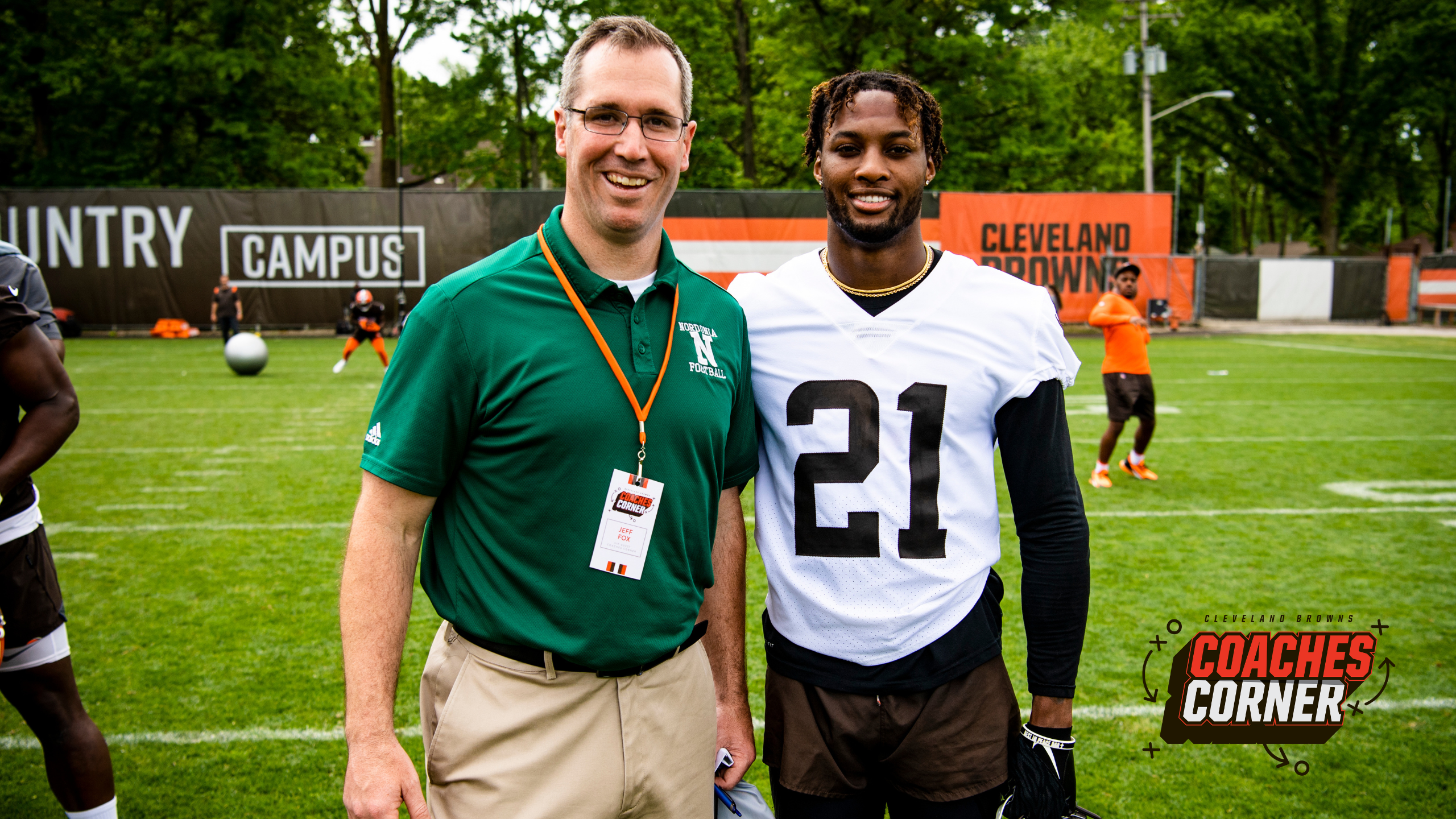 Coaches Corner
The third-annual Cleveland Browns Coaches Corner took place on May 26th, 2022, at CrossCountry Mortgage campus. During this private OTA practice, nearly 40 head high football coaches throughout Northeast Ohio observed and learned various practice techniques, drills, skills and much more. In attendance was Denzel Ward's high school football coach, Jeff Fox, from Nordonia High School, along with Kareem Hunt's high school football coach, Matt Duffy, from Willoughby South High School. In addition, Browns Head Coach, Kevin Stefanski, invited out Gil Brooks, his Head High School Football Coach at St. Joseph's. Coaches are handpicked to attend by our Youth Football staff based on their involvement with our Youth and High School Football programming throughout the year.
Want to get more involved with our programming? Send us an email, youthfootball@clevelandbrowns.com.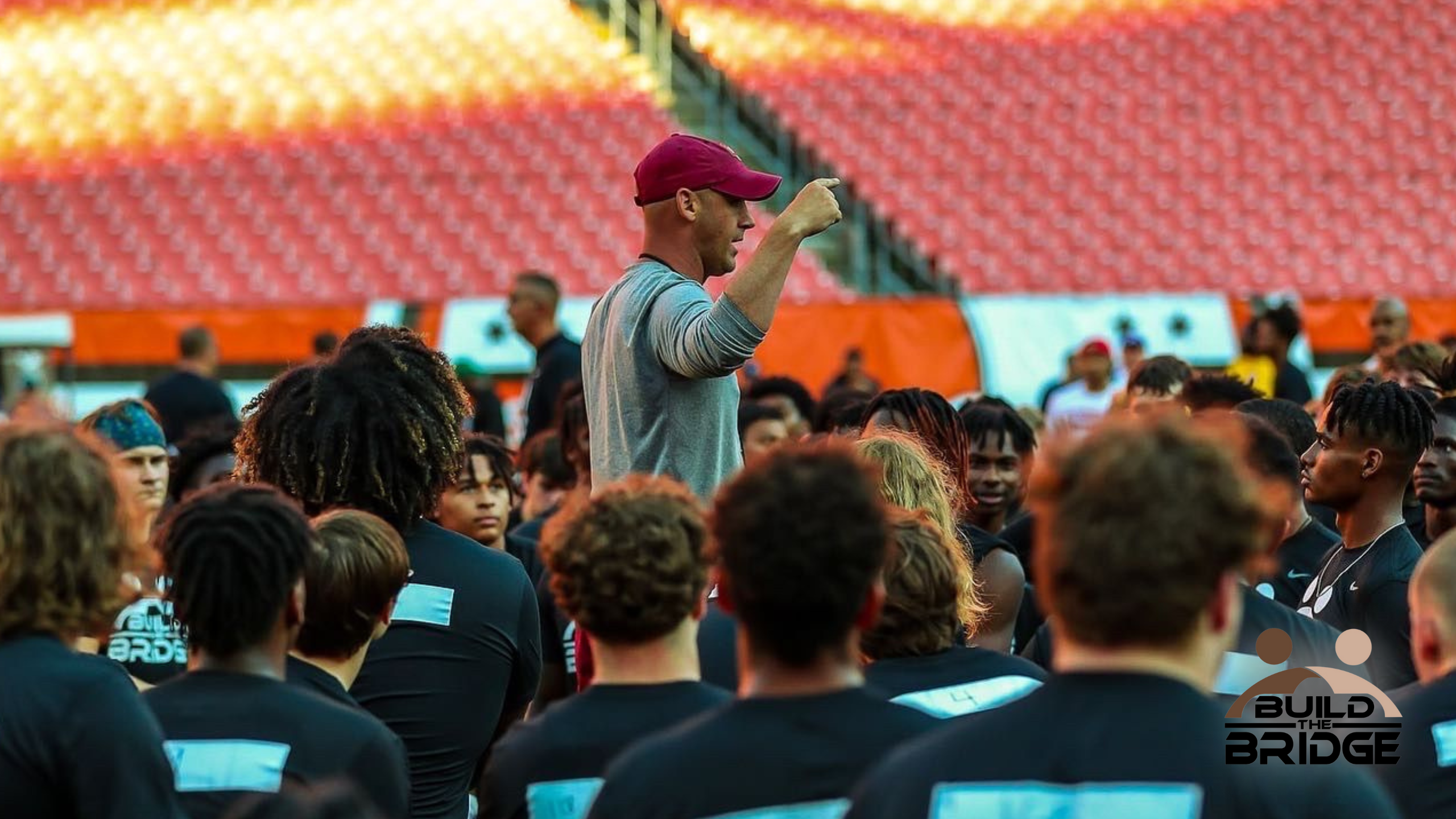 Build The Bridge Showcase
The Cleveland Browns are proud supports of the Build The Bridge initiative, which seeks to "unify communities through sport" and bring together student-athletes from various racial, socio-economic and religious backgrounds in order to allow young people to recognize that they have a multitude of commonalities. On June 9th, 2022 we worked alongside Build the Bridge to host their third annual College Exposure Showcase. We welcomed 325 student-athletes from across Northeast Ohio and surrounding states, along with 125+ college coaches. Date, time and location for the 2023 Showcase will be released soon.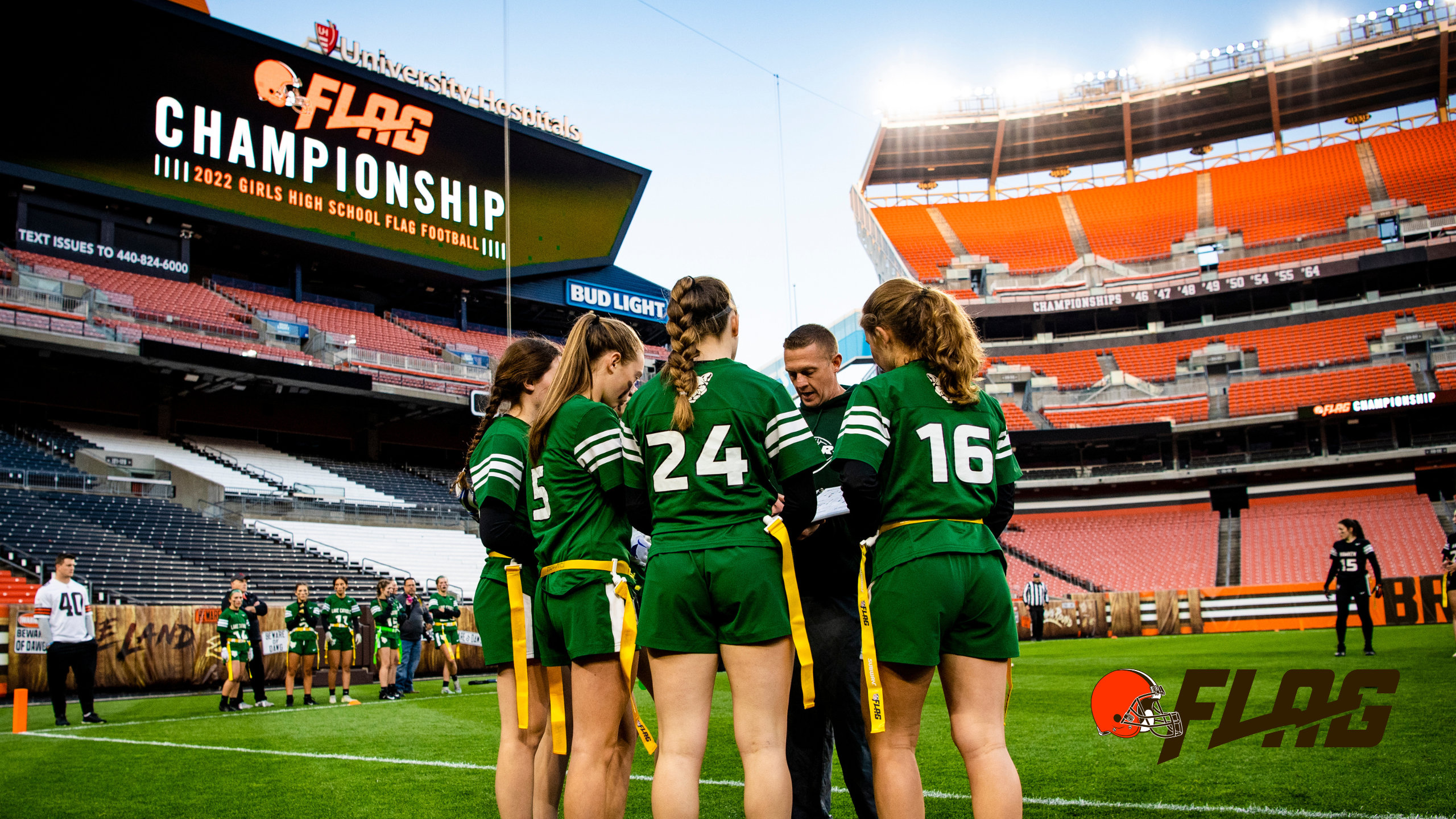 Girls High School Flag Football
The Browns implementation of Girls High School Flag Football began in 2021, in partnership with Northeast Ohio Flag Football, and since have created the first Girls High School Flag Football Division in Ohio. Together we have been working to elevate girls flag football to promote equality in sports offered at the high school level. Ultimately, the Browns aim to ensure Girls High School Flag Football will become a sanctioned sport under the Ohio High School Athletic Association.
Interested in starting a Girls Flag team at your high school? Send us an email, youthfootball@clevelandbrowns.com.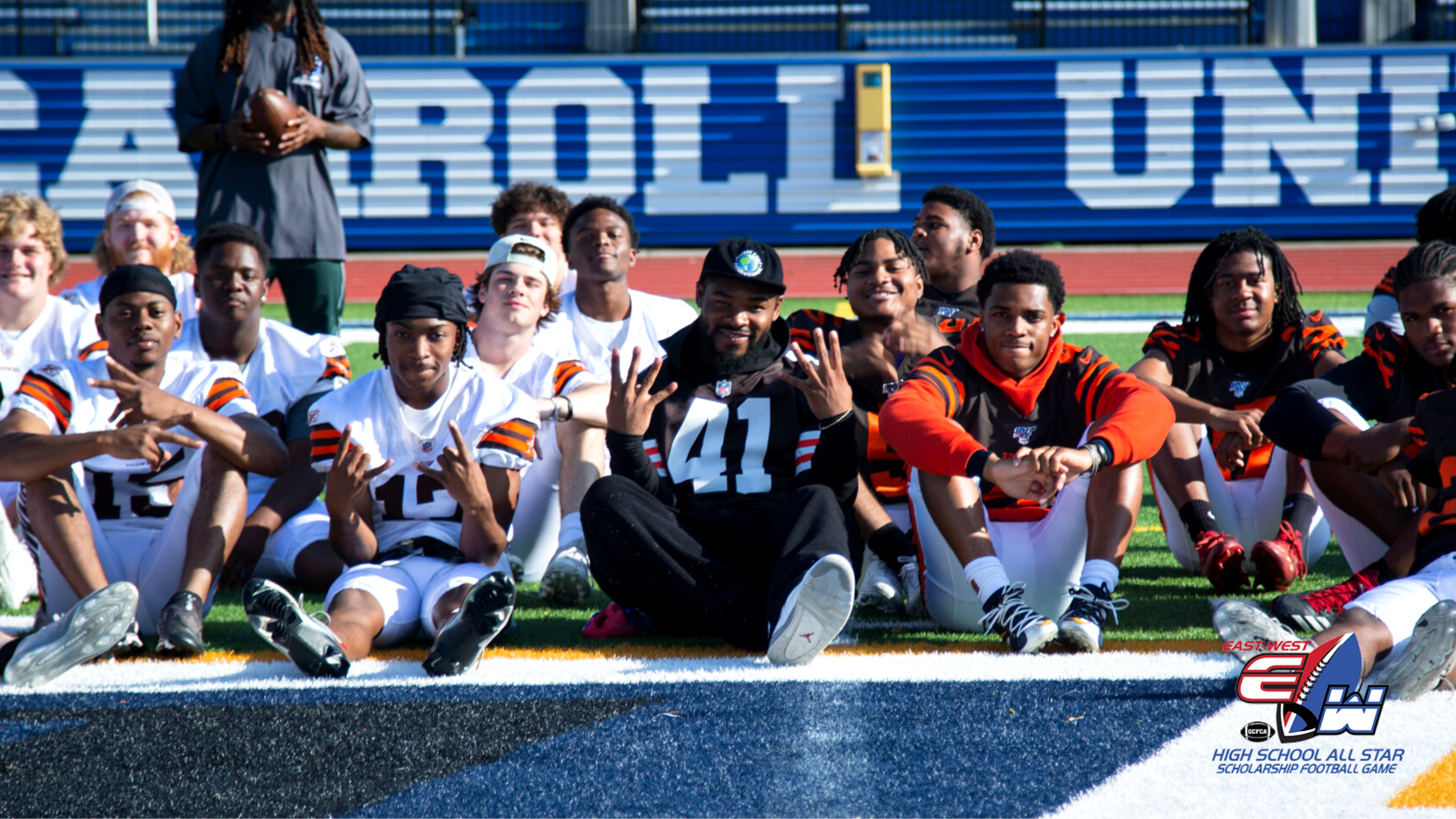 Greater Cleveland Football Coaches Association (GCFCA) All-Star Game
The annual GCFCA East-West High School All-Star Scholarship Football Game is presented by the Cleveland Browns & University Hospitals. This All-Star game features the top Senior football players from across Northeast Ohio, all of which have committed to take their talents to the collegiate level, across various Divisions. In 2022, Cleveland Browns Running Back, John Kelly Jr. spoke to both teams the evening before the All-Star Game, he offered tips and provided advice about what it takes to be successful at the next level.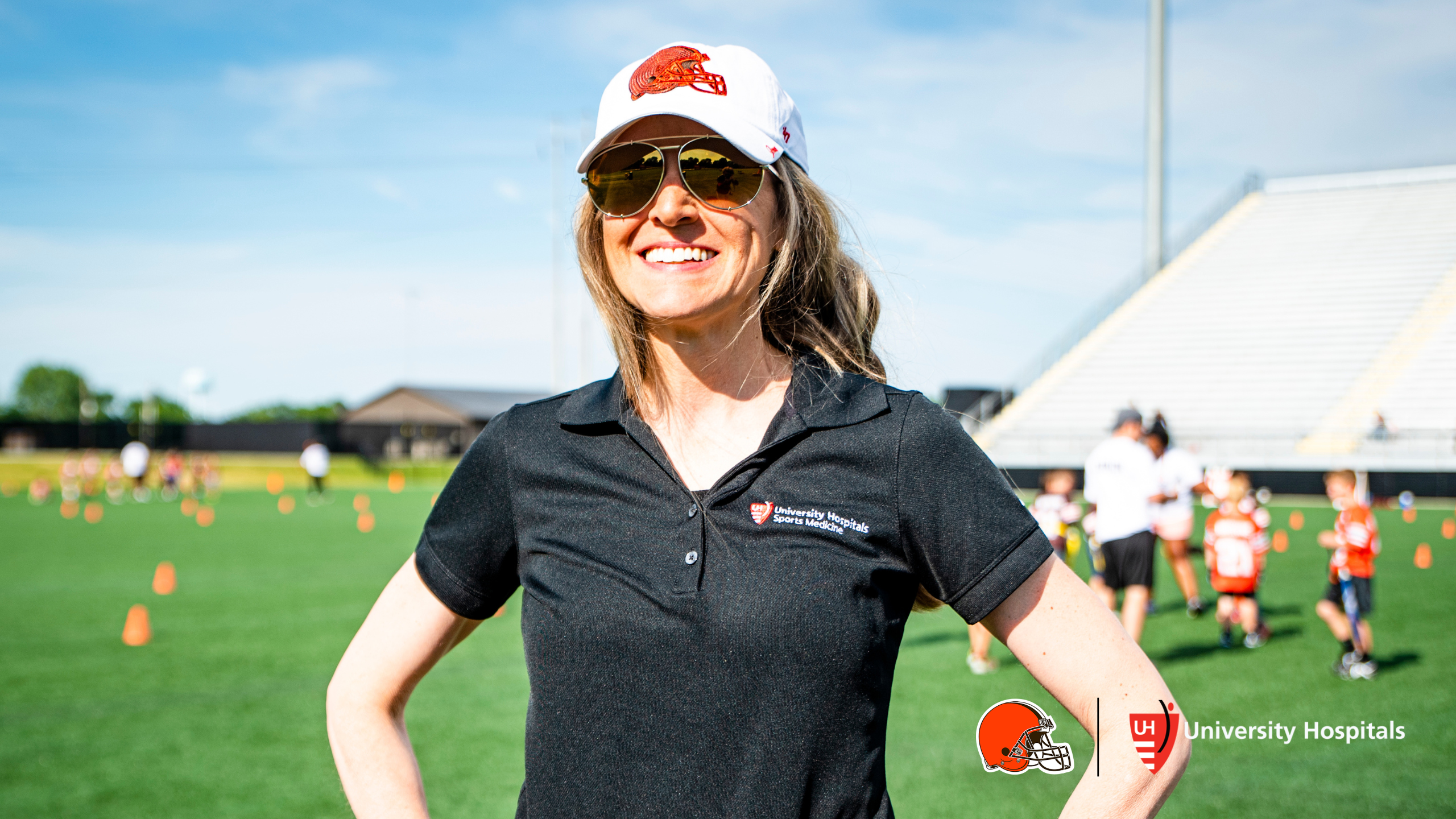 Certified Athletic Trainer (ATC) Program
As part of the Cleveland Browns continued commitment to advance player safety in youth and high school football, the Browns and University Hospitals teamed up to place two certified athletic trainers at John Hay and James Ford Rhodes High Schools.