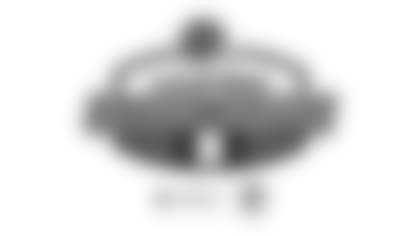 Join with fans across the world as you unite with the Cleveland Browns by being part of the First and Ten movement and supporting the American Red Cross. The Browns First and Ten Blood Drive is coming up this summer on Saturday, July 28th at 12 locations throughout Northeast Ohio; locations are listed below. All presenting donors will receive a commemorative Browns First and Ten t-shirt (while supplies last) along with the chance to win preseason tickets, Browns memorabilia and a family four-pack of passes to a pre-selected date of 2018 Browns Training Camp! Your participation can help save lives. When you donate blood, you are choosing to give back to your community. #give10
Appointments are recommended. For drive locations and to schedule your appointment, click here. You can also call 1-800-RED CROSS (1-800-733-2767) or use the Blood Donor App and enter sponsor code BROWNS. #give10
Table inside Article

| Blood Drive Site & Location | Hours | Alumni Appearances |
| --- | --- | --- |
| Am Red Cross Wayne County Wooster: 244 West South St., Wooster, OH 44691 | 8:00 a.m. – 2:00 p.m. | |
| Berea Recreation Center: 451 Front St., Berea, OH 44017 | 8:00 a.m. – 2:00 p.m. | Hanford Dixon: 10:00 a.m. – 11:00 a.m. |
| St. Joseph Church Strongsville: 12700 Pearl Rd., Strongsville, OH 44136 | 8:00 a.m. – 2:00 p.m. | |
| Kent Fire Department: 320 S. Depeyster, Kent, OH 44240 | 9:00 a.m. – 3:00 p.m. | |
| Massillon Recreation Center: 505 Erie St. N, Massillon, OH 44646 | 9:00 a.m. – 3:00 p.m. | |
| Medina Community Recreation Center: 855 Weymouth Rd., Medina, OH 44256 | 9:30 a.m. – 2:30 p.m. | |
| Omega Psi Phi E. Cleveland: 15435 St. Clair Ave., East Cleveland, OH 44112 | 11:00 a.m. – 4:00 p.m. | Dave Mays, Greg Pruitt & Ben Davis: 11:00 a.m. – 12:00 p.m. |
| Sandusky Mall: Rt. 250 Milan Rd., Sandusky, OH 44870 | 11:00 a.m. – 4:00 p.m. | |
| St. Paul's Lutheran Church Warren: 2860 East Market St., Warren, OH 44483 | 8:00 a.m. – 2:00 p.m. | |
| Parma Blood Donation Center: 5585 Pearl Rd., Parma, OH 44129 | 7:00 a.m. – 3:00 p.m. | Cleo Miller: 8:00 a.m. – 9:00 a.m. |
| Summit Blood Donation Center: 501 W. Market St., Akron, OH 44303 | 7:00 a.m. – 3:00 p.m. | Frank Stams: 8:30 a.m – 10:00 a.m. |
| Warzel Blood Donation Center: 3636 Euclid Ave., Cleveland, OH 44115 | 7:00 a.m. – 3:00 p.m. | Ben Davis & Greg Pruitt: 9:00 a.m. – 10:00 a.m. |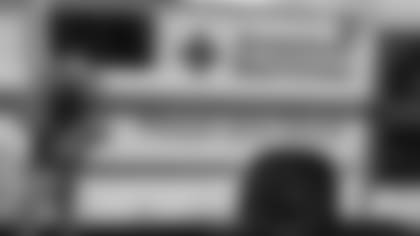 Learn more about the American Red Cross…
Every two seconds, someone in the U.S. needs blood. To encourage new donors to give blood, the American Red Cross has launched the Missing Types campaign. The letters A, B, and O – letters used to identify blood types – are disappearing across the country and around the world from corporate logos, favorite brands, social media and frequently visited websites to illustrate the critical role every blood donor plays.
For a hospital patient who needs type A, B or O blood, those letters mean life. Each day, blood and platelets are needed for accident and burn victims, heart surgery and organ transplant patients, and those receiving treatment for leukemia, cancer or sickle cell disease. For those who have never donated before, or who haven't rolled up a sleeve in a few years, the message is clear: You are the missing type. And patients need you.
Don't wait until the letters A, B and O go missing from the hospital shelves. Join the movement today – make an appointment to give blood by visiting RedCrossBlood.org, using the free Red Cross Blood Donor App or calling 1-800-RED CROSS (1-800-733-2767). Learn more about the Missing Types campaign and get involved by visiting RedCrossBlood.org/MissingTypes.
Click here to learn more about Browns First and Ten and take the pledge today! The American Red Cross is a proud community partner of the First and Ten movement.
Follow @BrownsGiveBack on Twitter, Instagram and Facebook for the latest community updates!