Name: Wayne Brockler
Hometown: Rochester, NY
How they give back:Wayne finds random opportunities to #give10, help his community by donating clothing to those in need, volunteering at church during the holidays as well as collecting non-perishable food items for baskets that others can benefit from. He often has been found to act as a Good Samaritan, offering rides to people who need help or may walk on a regular basis. * *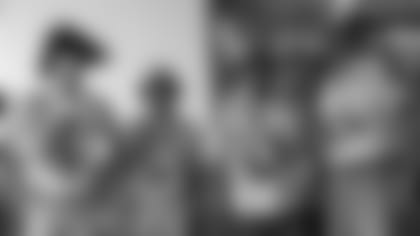 Name: Chris Maynard 
Hometown:Cleveland, Ohio
How they give back:Chris is committed to giving back to his community in multiple ways. One is through philanthropic efforts benefiting the Wounded Warrior Project. This year he is a part of a golf outing and he helped plan the Chinese Auction coming up in June. He and his friends have lots of fun on the Golf Course and even get the kids involved. Through the newest addition of a Children's Foot Golf Tournament, they will engage kids through fun activities that promote helping others. The theme of this tourney is Super Hero inspired.
Name: Robert Brandt
Hometown: Medina, OH
How they give back:Robert has been an active community member after losing his eldest son in 2011. He and his family developed ROBBY'S VOICE (www.robbysvoice) to battle accidental drug overdoses. They have spoken to nearly 60,000 parents and students and recently were part of the 60 Minutes special on Heroin in Ohio. Because of their efforts a center for continued recovery will open in Medina.  They work with solely volunteers to spread the message and they are serious about their work as well as rooting on the Browns.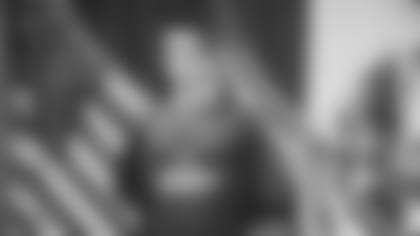 Name:  Dustin Schaffer
Hometown:Cleveland, Ohio
How they give back:Dustin is a U.S. Soldier stationed in Aberdeen, Maryland. He's from Cleveland Ohio and has been a Browns fan for as long as he can remember. His avid fandom is not the only thing he puts his heart and soul into. He fights for our country with courageous tenacity and seeks for ways to #give10 support fellow troops and those in need whenever he can. He's a true American hero who is honored to serve and be called a Browns fan.
Name: Elston Canada  
Hometown: Charleston, WV
How they give back:Elston helps others on a daily basis, by working at both school and church. His day consists of providing varying services like food, clothing and household items to those in need. In the school where he works, he is constantly choosing to #give10. He believes that community service is available to all no matter what one faces trying to deal with life. He shares his life in order to help someone else. Using each day as an opportunity to serve others and to be a positive influence in the community. Whenever time permits he offers his self to other churches and agencies who serve those less fortunate than himself.
Are you signed up to #give10? Share how you are helping the community and pledge to be part of First and Ten on ClevelandBrowns.com/community. All you have to do is give 10 hours, help your community. We want to hear your stories so follow @BrownsGiveBack on Twitter and Instagram for the latest community updates and be sure to use #give10.