The Cleveland Browns First and Ten movement promotes volunteerism in the players, staff and fans. During activation at the Ch. 5 WEWS New Year, New You Expo, many individuals and groups wanted to share their stories of how they currently give back or would like to get involved. The amount of involvement in our surrounding community of people who #give10 to help others is outstanding and we just had to share! Feel free to submit your stories as well for a chance to be featured right here on our website.*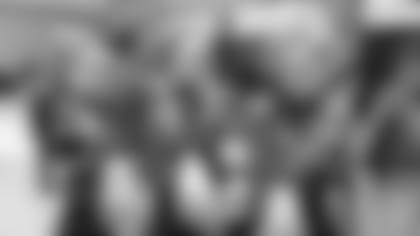 Name: Mark McWilliamsHometown: Medina, OhioWhat he does to give back: Mark has humbly worked for his church for a number of years. Finding odd jobs around the property to complete as his way to #give10, help his church and those who frequent it have a safe and enjoyable experience. Doing grounds work and signage at the church has always been second nature to him. Mark works willingly and diligently as opposed to dutifully. He said, "I belong there, so it's a 'no-brainer' to contribute there and do what I can." So many others at his church, St. Francis in Medina, have also become engaged and involved—finding different niches and volunteering in various capacities as needed.
Name: Justin McClaughlinHometown: Kent, OhioWhat he does to give back: Justin visits the soup kitchen with his church on Saturday mornings. It all came about because they wanted to do an outreach program of some sort and find a way to feed the homeless. The church thought it would be a fantastic avenue to not only show people their faith, but also put a smile on their faces. He does it because if the situation were reversed, he would probably be distraught and hopeless. Because of this, he's made it his mission to make their day brighter and help through this small act of kindness. Justin can't quite count the amount of fun-filled times he's had helping others and getting to know them better. Another way he's looking to give back is by working at a nursing home with elderly people to #give10 by providing good company because he enjoys talking and being around people.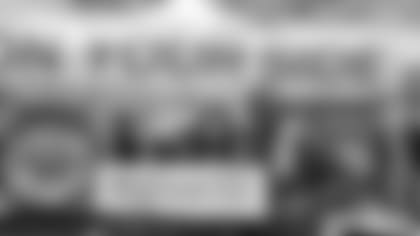 Name: Mike PattinaHometown: Cleveland, OhioWhat he does to give back: Mike and his wife are committed to their community and military appreciation efforts. The couple has been giving back to their local community for a number of years and doesn't plan on stopping. As a way to #give10, support those who have fought on the front lines before, they volunteer their time at the American Legion. They visit the group at Post 704every Monday for a free lunch. Each Monday they are serving 20 to 40 people a hearty meal. Mike's father-in-law served in the Navy, so that's why they give back as a tribute to him. Those at the legion get excited about their visits and have donned them the 'Donut people' because they also distribute freshly baked goods whenever possible. The Veterans are grateful for this family's support and love when others come to help as well.
Name: Debbie Thomas-WardHometown: Solon, OhioWhat he does to give back: Debbie is a little worker bee who tries to #give10 each month. There is a need so she intends to help fill the void however she can contribute. Her two favorite places to give back are the Solon food bank where she can donate by bringing canned foods, funds or just her time and happy attitude. Repackaging, sorting and distributing are her most common tasks when serving at the food bank. She usually gives about six hours of her time here each month visiting on Tuesdays. She also gives back at the VFW in Brunswick for three hours a month, serving meals, light housekeeping and conversation.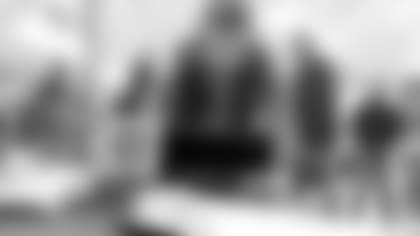 Name: Darryl M.Hometown: Strongsville, OhioWhat he does to give back: Darryl is excited about the First and Ten movement, and can't wait to spread the word. He has been volunteering for a while with different organizations but is currently heavily involved with two. The first is Camp Cheerful, a nonprofit in Strongsville, which helps those with disabilities. It's a place for them to go for the day, providing time for a meeting or errand running. The group engages small educational activities and more outdoor and active programming during the summer. He has also joined Playhouse Square as a red coat. As such he is assigned certain nights and finds happiness in welcoming those who haven't been to 'the best theater system outside of Broadway,' he says. Volunteering in this way, Darryl feels as though his duties are similar to an ambassador of sorts.