*The Cleveland Browns First and Ten movement promotes volunteerism in players, staff and fans. We visited University Hospitals Rainbows Babies and Children's to speak to those who make a difference every day. The doctors, nurses and staff at UH are life changers. With a simple smile they are making the hospital a little brighter. Many individuals and departments shared stories of how they currently give back at the hospital or other organizations and some showed an interest in doing more. The amount of people who #give10 to help others is outstanding and we just had to share! *
Name: BrendaWhat she does to give back: Brenda works in the rehabilitation department at the hospital and she really loves her job. When she first started working in her current position, she took it upon herself to do something a little extra for others. Some of the patients are assisted with walkers. She thought that it might be nice if they had somewhere to put their belongings as their hands would be occupied. With this thought, Brenda began to make walker bags that would hang from the aid to hold personal items as they move. It was something that she's become good at making a variety of colors with fabrics and yarn.
Name: TyWhat he does to give back: Ty is a teenager who has taken the pledge to #give10 and help others because he sees the importance of doing so. He first began volunteering at church. The group he works with does food bank drives, where food is collected and then distributed to those in need. He and his classmates would also help package food at the Greater Cleveland Food Bank through a program at school. There was also an opportunity for him to make paper bag lunches for other students younger than him who didn't have enough lunch money to eat every day in between classes.
Name: TabithaWhat she does to give back: Tabitha and her son, who is a part of the Young Marines program, give back more than 40 hours a month and can be seen helping others in various capacities. In honor of Memorial Day the group took young children to the local cemeteries to place flags on fallen soldiers' tombstones. They also assisted at the Fairview Park festival. For four hours that day they took it upon themselves to clean-up the streets and grassy areas of litter. It was a collaborative effort that made a real impact.* *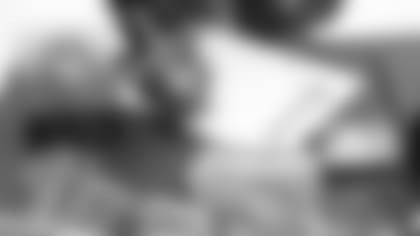 Name: Richard ClarkWhat he does to give back: Richard volunteers at his church with children in the youth ministry. He enjoys working and teaching a younger generation. As a mentor he is able to help lead the kids toward a positive path. Next weekend the camp will have a summer kickoff event. This will excite the kids about the program and provide an outlook that people in their lives don't currently offer. It's an exciting time because the kids are out of school and they will stay active as well as learn lessons and skills that will be valuable for the future.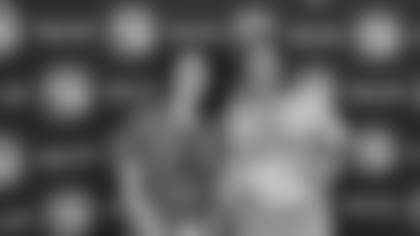 Name: Carolyn OakesWhat she does to give back: Carolyn currently works at University Hospitals, but began as a volunteer. She was so attached to the cause and loved the families so much that she wanted to come in every day and do whatever she could to bring a smile to their faces. It was something that was a hobby in the beginning but soon turned into a job opportunity. She still volunteers in the emergency room where needed as well as in the emergency food center. She volunteers more than 40 hours a month and is happy to be a part of the First and Ten movement because she says this is what it's all about. She lives to #give10.
*Thanks for sharing your stories, keep up the good work, you are making a difference. Be sure to share with us on Twitter and Instagram as well using #give10! *
Are you signed up to #give10? Share how you are helping the community and pledge to be part of First and Ten on ClevelandBrowns.com/community. All you have to do is give 10 hours, help your community. We want to hear your stories so follow @BrownsGiveBack on Twitter and Instagram for the latest community updates and be sure to use #give10.