*The Cleveland Browns are committed to the community. Through First and Ten, the Dawg Pound is encouraged to share what they are doing to give back. Get inspired and check out what these fans are doing to help their community:
*How do you give back?#give10
Name: Earnest Byner
How they give back: 
Earnest Byner, a Cleveland Browns Alumni, has been devoted to giving back and helping the surrounding community. By making appearances and visiting with kids he has really been making a difference. Recently he was a part of a benefit with a young fan to support his school's parent teacher organization which raises funds for the kids co- and extra-curricular events throughout the year.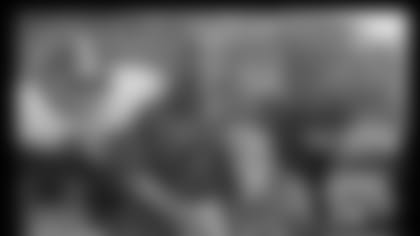 Name: Angelina S.
How they give back: 
Angelina is a student who participated in the Cleveland Browns Play 60 Challenge this year. The six week challenge helped her set a goal and stick to it. She was a superstar in the classroom working diligently on her studies, which allowed her to be accepted into the gifted program. She also volunteers in class with whatever her teacher needs, but also completing various service projects. Angelina was one of the top students because she committed to making herself and her community better. She logged the most minutes by playing basketball at practices, clinics, doing Zumba classes with her mom, she walks around at Edgewater Park, completes marathons at school, jogging, skating and swimming, plus running each day at lunch time. Her family is very proud of her and her accomplishments especially throughout the challenge just keeping up with all of the tracking of her minutes as well as her homework. Congratulations Angelina, keep up the good work and #give10
Name: Jan Stuckey
How they give back: 
Jan is a part of ARCHway Institute for Mental Health & Addictive Disorders. This organization believes in recovery from addiction disease and helps give financial assistance to those who want to be in a recovery program who do not have the resources to do so. They also help support caregivers and educate the public on the paradigms of addiction. They do this by having fundraisers and supporting local recovery centers in the community to get individuals into treatment. They have given more than $40K to up to seven facilities in Ohio to help in the road to recovery. The educational part to each fundraiser helps raise awareness for the public against the stigma of this disease. They also provide one month's rent for those who complete the program and help the person start in a sober living/transitional living situation on their road to recovery.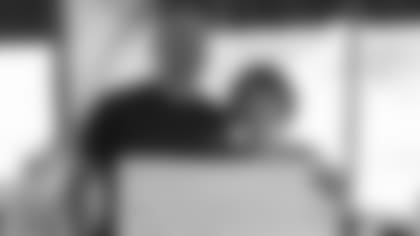 Name: Larry Kalinowski
How they give back: 
Larry is a volunteer firefighter and youth football coach trying to make a difference in his community and local kids' lives. The motivation and dedication to the causes is seeing the impact he makes and the direct contact he has with those he volunteers to help. There's nothing else he'd rather do. Helping others helps him be the best he can be.
Name: Theodore G.
How they give back: 
Theodore volunteers as the secretary of the Beekeepers Association, where they teach new skills and build camaraderie among the one hundred members of the group. They recently celebrated International Day of the Bees by marching in the streets and speaking at a farmers market about the need to care for the health of bees and the natural environment. It was a great opportunity to share the joys and benefits of bees and nature to those in the Dayton and surrounding communities.
Follow @BrownsGiveBack on Twitter and Instagram and tell us what you are doing to help others using #give10 to unite us all as Browns fans. Give 10 hours, help your community.
The Browns are dedicated to #give10 through the team's First and Ten initiative. Launched in June 2014, the Cleveland Browns First and Ten campaign is the team's community program, established to inspire fans to volunteer in and help their communities throughout the world by volunteering for 10 hours each year. Since its inception, Browns fans have committed to volunteering more than 1 million hours to impact their communities by pledging to #give10. Through First and Ten, the Browns are the only NFL club to promote a long-term volunteering program that unifies the team and its entire fan base, with the goal of impacting every individual's city across the globe, as well as the franchise's local community. All Browns fans are encouraged to join the volunteering effort by signing the First and Ten pledge on the team's website and by sharing their stories with #give10