*The Cleveland Browns are committed to the community. Through First and Ten, the Dawg Pound is encouraged to share what they are doing to give back. Get inspired and check out what these fans are doing to help their community:
*How do you give back?#give10
Name:  David S.
What you do to give back?
David is a Browns fan who shared his story with us via Twitter by using #give10! This year he is starting a project that will touch the lives of many young people in other parts of the globe. He plans to gather used books and send them to an organization called Books for the Barrios. This organization has been around for more than 35 years and began by servicing U.S. Navy families who were stationed overseas. They worked with volunteers to grow the organization and continue to help more and more people. David likes it because they send books to children in poverty, schools, and libraries in developing countries such as the Philippines and Ghana. David's book collection is going to support youth struggling with literacy deficiencies internationally.
Name: *Thomas D. *What you do to give back?
**Thomas Darden, a Cleveland Browns Alumni, chose to #give10 at the Boys' & Girls' Club of Cedar Rapids. The satellite provides programming for many international refugee children assimilating into American culture. Darden had the opportunity to speak with approximately 55 young people about life and the journeys we take. He thought it was important for them to not only know who they are as individuals but also where they came from. The conversations about good character and choosing to make the right decision when faced with a difficult choice, were exactly what the group needed. Many discussions evolved into teaching / preparing students on how to become productive and citizens as adults. Because many children weren't too familiar with American football, they were curious about how he began playing and how many years he played as well as player salary. It made his day to talk with the kids, who were excited to talk sports, especially soccer because it was so popular in their home countries. The Boys & Girls club kids were all under the poverty line and do well to get to school each day. This program they are enrolled in provides fun and education activities as well as snacks and meals.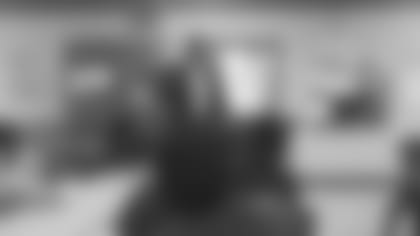 Name: John Greco
What you do to give back?
Cleveland Browns OL John Greco gives back to the community quite often. Recently he chose to #give10 at the Browns Special Olympics Play 60 Football Festival. He did whatever he could to make sure the kids had a good time and were able to run around play, spike the ball and burn off some energy. Greco says it's such a fun event with so many kids. It's an opportunity for him to bring a smile to kids' faces. It brightens his day to brighten their day. Greco also volunteers with the rest of the Offensive Line each year at the Kids In Need Resource Center in the heart of Cleveland. It's a resource for students and teachers who normally wouldn't have the opportunity to purchase their own school supplies.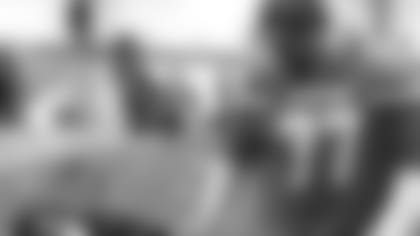 Name: Da'Juan G.
What you do to give back?
Da'Juan began volunteering when he was pretty young and now that he is in college he continues to give back and help others. It is important for him especially as a student-athlete at Baldwin Wallace, to show the caliber and character of the young men that he represents on the football field. Volunteering with kids is his preferred activities. He has so many youth in his neighborhood that don't get the opportunity to be a part of big events like the Browns Special Olympics Play 60 Football Festival. That's why Da'Juan makes it a point to be a part of something bigger than himself. The junior, wide receiver says it was only three hours of his day and he'd rather be doing that than something else that may not have had as big of an impact.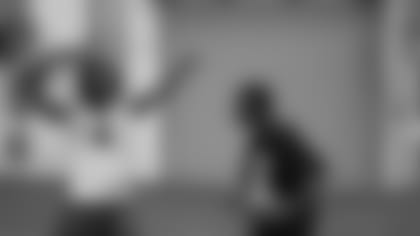 Name:  Joe M.
What you do to give back?
Joe M is a public servant who has committed his life to #give10. When he not working for the city, he was looking for any ways to make sure that he could help others. Joe made a career of being a firefighter for the city of Youngstown. He worked hard in his profession but realized the core of what he did was for the greater good of people. Because of this, after retiring from the fire department he ran for mayor. He was elected mayor and had a couple of terms. But through it all, this Browns fan is incredibly determined and focused on making his community a better place. He represents the Dawg Pound out in southeast Ohio even when surrounded by Bengals and Steelers fans.