Name: Spencer Jourdain
Hometown: Cleveland, OH
How they give back:Spencer is an avid Browns fan who is dedicated to #give10 through financial contributions to local and national charities. His philanthropic efforts help these small organizations go above and beyond to accomplish the mission in which they've set out to do, whether they focus on child development, health and wellness or another great cause. He is most proud of his giving to the nonprofit started by the Browns Great Jim Brown--Amer I Can.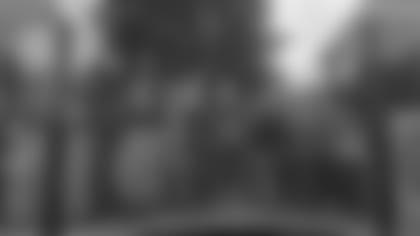 Name: The Growlin' Howland Backers
Hometown: Cleveland, Ohio
How they give back: This Browns Backers club has been extremely active in their community, working to make the lives of those around them better. Recently the club went to visit a local rehabilitation center with young kids who got a surprise visit from Aladdin and Jasmine. The two characters played with the kids and made some of their days just a little bit brighter.* *
Name: Fatima Perkins
Hometown: Cleveland, Ohio
How they give back: Fatima has volunteered at the local Western Reserve Area Agency on Aging. She finds it fun and interesting to give back her time to this organization in this way. Not only can she use her skills as an asset to the Reserve, but it's also an everyday learning process, where she can help others along the way.  In 2015, she was a part of the walk team. She along with others were responsible for preventing injuries and falls in seniors.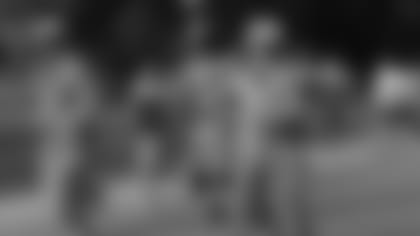 Name: Linda Dickman 
Hometown: Cleveland, OH
How they give back: Linda began the Live Your Dream Foundation with her husband in honor of their son Fallen Firefighter James "Jamie" Dickman. He died in a fire that was started by an arsonist in Jan. 2014. Their son ran 5K's in his uniform to raise money to help not only the fire department he worked for but, other fire stations as well. Firefighters pay for the food they eat while on shift and also supply cable, linens, pots, pans, dishes, etc. (it is like paying for 2 households). In his honor they will be giving out four scholarships for fire fighters this year. They turned the tragedy into a way to #give10, help Jamie's fire brothers and sisters.
Are you signed up to #give10? Share how you are helping the community and pledge to be part of First and Ten on ClevelandBrowns.com/community. All you have to do is give 10 hours, help your community. We want to hear your stories so follow @BrownsGiveBack on Twitter and Instagram for the latest community updates and be sure to use #give10.