*The Cleveland Browns are committed to the community. Through First and Ten, the Dawg Pound is encouraged to share what they are doing to give back. Get inspired and check out what these fans are doing to help their community:
*How do you give back?#give10
Name: Tammy Lyons 
Hometown: Cleveland, Ohio
How they give back: 
Inner Bliss Yoga Studios began their annual Give Back (a day of free classes for the community) six years ago as a way to offer yoga to everyone. They wanted to thank their students as well as offer an opportunity for those who may not be able to afford yoga in a studio to come and practice with them. All of their teachers volunteer their time for the Give Back. They offer between 5-10 classes each event depending on which studio they hold the event at. They continue to offer this day of free yoga because they believe in giving back. They know the practice of yoga is incredibly healing and hope that if even one new student experiences healing from the Give Back, it is worth their time and efforts. Through Inner Bliss, they have a great platform to offer free yoga - space and everything in place to offer this opportunity to the community. The best part of volunteering time, space and energy for this day of giving back is the uplifting energy that is generated. Everyone is happy and joyful as they leave their classes and the team feels full-hearted as they know the gift of yoga is healing and contagious. As teachers, Tammy and her colleagues offer free classes throughout the community often. They also put on large scale, free yoga events called Believe in CLE all over the city!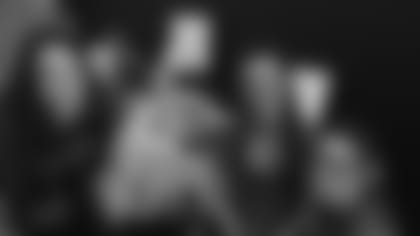 Name: Hedie Baden
Hometown: Cleveland, Ohio
How they give back: 
Hedie has been volunteering with Hope House for 14 years. She volunteers at Hope House to give back to her community after retiring from her job. She worked faithfully for 36 years in a career that she enjoyed. She now devotes a large portion of her time to volunteering. She is also involved with other organizations by making monetary contributions to several other local charities and to Hope House.
Name: Kasie Barrett 
Hometown: Amherst, Ohio
How they give back: 
Kasie is from Charles Town, West Virginia but in the past three months moved to Amherst, Ohio from the college she attended in Christiansburg, Virginia. The organization she works with is called Love INC of Lorain County. Their goal is to mobilize local churches to transform lives and communities in the Name of Christ.**She has been involved with Love INC since February of 2017 and has loved every minute of it. She keeps on working there because she can see fruit coming from it. It's not just an organization that meets the needs a person has, but it goes beyond that and gets to know the person as well. It has shown Kasie to value people in a new light and to be someone who lends not only a helping hand but also a helping ear and heart.  To hear testimonies of people who have been changed and helped and to see them where they are now is incredible, Kasie says.
Name: Josh Cones
Hometown: Cleveland, Ohio
How they give back: 
Josh is a member of the Hope House volunteer conglomerate. He's been volunteering with Hope House since January 2017. He volunteers with Hope House because he wants to provide a positive impact in his community for those looking to turn their life around. It has been his commitment throughout the year, sort of like a resolution because it's the only place he volunteers at the time, but he loves it.
Name: Robin Powell
Hometown: Cleveland, Ohio
How they give back: 
Robin began volunteering as a CPR instructor nearly six years ago. She loves it and thinks it's such an important contribution. Everyone should know how to administer the life-saving practice. The Greater Cleveland really lacks those who are trained in CPR so it makes sense for her to help as many people as she can. She is a Cleveland local who is passionate about giving back and helping others in her community. She has been doing a little here and there for years. She serves in ministry at the Word Church in Warrensville Heights and she also helps members of her community.
Follow @BrownsGiveBack on Twitter and Instagram and tell us what you are doing to help others using #give10 to unite us all as Browns fans. Give 10 hours, help your community.
The Browns are dedicated to #give10 through the team's First and Ten initiative. Launched in June 2014, the Cleveland Browns First and Ten campaign is the team's community program, established to inspire fans to volunteer in and help their communities throughout the world by volunteering for 10 hours each year. Since its inception, Browns fans have committed to volunteering more than 1 million hours to impact their communities by pledging to #give10. Through First and Ten, the Browns are the only NFL club to promote a long-term volunteering program that unifies the team and its entire fan base, with the goal of impacting every individual's city across the globe, as well as the franchise's local community. All Browns fans are encouraged to join the volunteering effort by signing the First and Ten pledge on the team's website and by sharing their stories with #give10