*The Cleveland Browns are committed to the community. Through First and Ten, the Dawg Pound is encouraged to share what they are doing to give back. Get inspired and check out what these fans are doing to help their community:
*How do you give back?#give10
Name: Roselyn Richardson
Hometown: Beavercreek, Ohio
How they give back: 
Roselyn founded a charitable non-profit to give back to her community. Established in 2012, she has worked tirelessly to get volunteers to support the community. She does it because she loves it. She feels that helping others is what she was put on Earth to do and it allows her to share the love and compassion she has for her community and the families they support. Starting her foundation helped her understand and obtain perspective for her own life. She realized the things that she deals with in life are trivial compared to what others in need deal with. The best part of helping others is what they get out of it.
Name: Diane Burns
Hometown: Walton Hills, OH
How they give back: 
Diane Burns first became involved with the Foundation Fighting Blindness Cleveland Vision Walk back in 2009, one year after her daughter, who was 31 years old at the time, was diagnosed with a life changing condition called Retinitis Pigmentosa. This is an inherited retinal degenerative disease which results in loss of peripheral vision and depth perception and ultimately complete blindness. This is a condition for which there is no current cure. This diagnosis was not only life changing for her daughter but also for those close to her; her way of life changed as did theirs. Her parent Diane set out to find whatever she could to help her adjust to this diagnosis and to find a cure. That is when she got connected with the Foundation Fighting Blindness - Cleveland Chapter and the Cleveland Vision Walk. She began as a team captain, transitioned to walk chair for two years, then ultimately became the Logistics Chair for a total of six years of service. Her ultimate goal is to continue to raise awareness about the disease and find a cure for her daughter and others like her.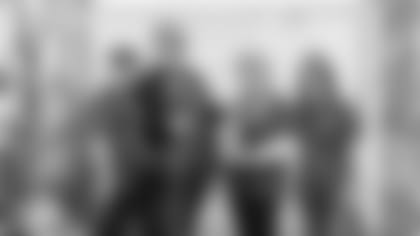 Name: Lucy Christopher
Hometown: Greater Cleveland Area
How they give back: 
Lucy Christopher received Greater Cleveland Volunteers' Limelight Award at their annual Volunteer Recognition event. The Ronald McDonald House of Cleveland nominated Lucy for her demonstrated dedication, commitment, time, and passion to her volunteer job this past year. Lucy, an RMH Front Desk Volunteer, was selected to be "in the limelight" as she has assisted the organization for 10 years. Welcoming and assisting families, answering phones, cleaning the kitchens, doing laundry, and anything else needed. She is especially inspirational because, despite some physical challenges, nothing stops her from going above and beyond her responsibilities. RMH really enjoys her cheerful personality and bright smile and say she's been simply, a joy and blessing to them all.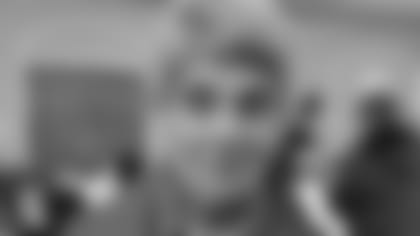 Name: Donna Kowicki
Hometown: Parma
How they give back: 
Donna likes giving back to the community by working with kids. She started working with the FUTP60 program and she had her students join the Spring Challenge. It makes her feel good when the kids really understand the importance of giving back and making themselves better through physical activity and volunteering. She volunteers so much because she just enjoys the feeling of giving back and helping the next generation so they can in turn pass it along and help others. She is also a First Aid and CPR instructor for local Girl Scout troops in Parma. On Sundays she is still educating by teaching her Sunday school students at church.
Name: Sheila Braun
Hometown: Cleveland, OH
How they give back: 
Sheila routinely participates in Global Youth Service day and is a part of the Youth leadership forum. Her focus is on youth because she knows giving back is something that contributes to her being a better citizen, but for her it comes naturally… just second nature really. Working with the Leap organization, she's had the opportunity to help others, which she might not have at another job prior to this. When she sees the positive impact her time has on others, it makes her want to keep going and doing more. She also volunteers with Cleveland Metroparks, Girls Scouts, 4-H, and a production company. There is never a dull moment in which she can't find to help another person in need.
Follow @BrownsGiveBack on Twitter and Instagram and tell us what you are doing to help others using #give10 to unite us all as Browns fans. Give 10 hours, help your community.
The Browns are dedicated to #give10 through the team's First and Ten initiative. Launched in June 2014, the Cleveland Browns First and Ten campaign is the team's community program, established to inspire fans to volunteer in and help their communities throughout the world by volunteering for 10 hours each year. Since its inception, Browns fans have committed to volunteering more than 1 million hours to impact their communities by pledging to #give10. Through First and Ten, the Browns are the only NFL club to promote a long-term volunteering program that unifies the team and its entire fan base, with the goal of impacting every individual's city across the globe, as well as the franchise's local community. All Browns fans are encouraged to join the volunteering effort by signing the First and Ten pledge on the team's website and by sharing their stories with #give10