The Cleveland Browns are committed to the community. Through the First and Ten movement, the Dawg Pound is encouraged to share what they are doing to give back. In honor of Salute to Service Month, the Browns are choosing to highlight fans who give back to those who serve our country! Take a look and see what the best fans are doing for the military! *How do you give back?
*#give10
Name: Joe Hometown: Cleveland, OH What you do to give back?
**Joe helps out with a nationwide program here in Northeast Ohio called the Honor Flight Program. The program started in 2005 in Springfield, Ohio. The Honor Flight Program covers 40 states, with four hubs in Ohio- Cleveland, Columbus, Cincinnati and Dayton. Joe works with the program, taking veterans to Washington, DC to visit memorials dedicated to honor the service and sacrifices of themselves and their friends. Joe said that the program puts focus on all veterans but especially those who served in World War II and Korea. Joe also helps with a branch within the program called TCL, (THEIR LAST CHANCE) where veterans who have a terminal illness are able to fly right away to visit Washington DC to see the memorials. Nationwide about 135,000 vets are impacts by this program. Thanks for being a part of such a great program, Joe!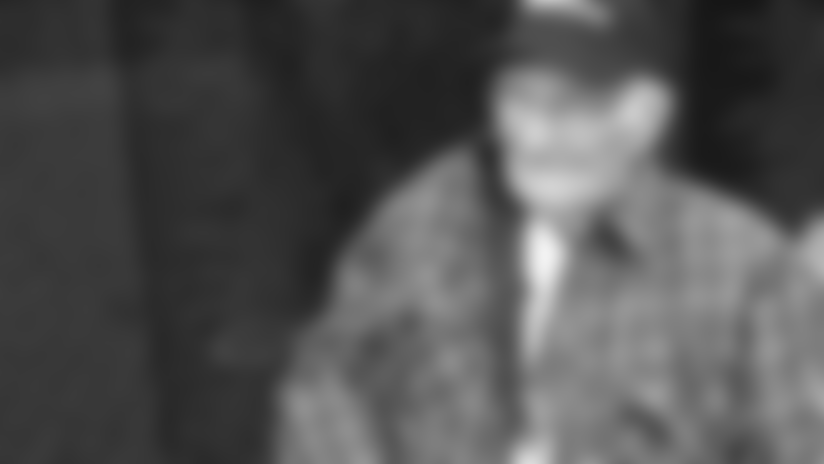 Name: Angelo Hometown: Cleveland, Ohio What you do to give back? 
Angelo gives about to the military in the community by being involved with the Ohio Flags of Honor Memorial organization that pays tribute to fallen heroes from wars in Afghanistan and Iraq. The organization chooses to honor men and women who were killed in action who are from the state of Ohio. Treasurer of origination, Angelo is also coordinator for 4-6 events in NE Ohio every year for the Ohio Flags of Honor Memorial. The organization honors those who have fallen by traveling with a display of flags with names of the fallen on them. A ceremony is held at various City Halls to honor the fallen. The flags that are brought to the ceremony stay up for an entire weekend and then make their way to another city, holding another ceremony. Overall, 800 flags in total are displayed at the ceremonies with 294 of them including names of the fallen. Thanks Angelo for helping honor those who made the ultimate sacrifice.  
Name: Joe Hometown: Cleveland, OH What you do to give back?
**Joe gives back to the military by helping with events through the USO of northern Ohio. Joe chooses to help with any special events in which assistance is needed and also spends his time during the week at the USO lounge. Along with this, Joe is a mentor for the Veterans Program based out of Cuyahoga County for veterans who are on prohibition and are looking for guidance. Joe thinks that it is important to give back to the military because Joe has been able to see through experience how fortunate Americans are to be citizens of this country and feels that it is important to give back especially to those who have served. Thanks Joe!
Name:  Tiffany
Hometown: Kent, OH
What you do to give back?
Tiffany is a veteran of the US Army and now chooses to give her time to those who have served as well. Tiffany is a Senior Support Worker at the Freedom House, a 14-bed therapy based transitional shelter for homeless veterans. Tiffany works side-by-side her veteran clients, helping with their case management and anything they might need that will help them in their transition from homelessness to permanent housing. Tiffany is glad that she has found a way to continue serving by giving back to her fellow brothers and sisters in arms!
Name: Sean
Hometown: Cleveland, OH 
What you do to give back?
Sean entered the Navy right after graduating from high school to serve in Vietnam.  After serving our country, Sean is a retired iron worker. While Sean has given back to his community in many different ways, his most recent form of volunteering in the community was taking his time to help put up and take down the Vietnam wall for the AVTT Traveling Vietnam Wall event. Thank you for your service and your community efforts to honor those like you who have served!
Follow @BrownsGiveBack on Twitter and Instagram and tell us what you are doing to help others using #give10 to unite us all as Browns fans. Give 10 hours, help your community. The Browns are dedicated to #give10 through the team's First and Ten initiative. Launched in June 2014, the Cleveland Browns First and Ten campaign is the team's community program, established to inspire fans to volunteer in and help their communities throughout the world by volunteering for 10 hours each year. Since its inception, Browns fans have committed to volunteering more than 1 million hours to impact their communities by pledging to #give10. Through First and Ten, the Browns are the only NFL club to promote a long-term volunteering program that unifies the team and its entire fan base, with the goal of impacting every individual's city across the globe, as well as the franchise's local community. All Browns fans are encouraged to join the volunteering effort by signing the First and Ten pledge on the team's website and by sharing their stories with #give10.