The Cleveland Browns are committed to the community. Through First and Ten, the Dawg Pound is encouraged to share what they are doing to give back. This week the Browns recognize volunteers from High School Game of the Week football games. Get inspired and check out what these fans are doing to help their community:
Name:Sara
Hometown:Canton, Ohio
What you do to give back?**
Sara works for an agency called CommQuest Services that provides social services including adoption, a family homeless shelter, emergency services, mental health counseling, school prevention and drug and alcohol recovery programs. Sara finds it to be the most rewarding when she is able to see firsthand how lives are being changed. Hope Happens Here is Sara and her agencies motto. Sara says that hope starts in communities and once everyone can start working together we can make changes necessary to provide growth of access to care. Sara thinks it is important to give back because only in giving back that you can experience certain emotions. It feels so good to help another human being that may be less fortunate because we are all capable of being in their shoes and each day is a gift.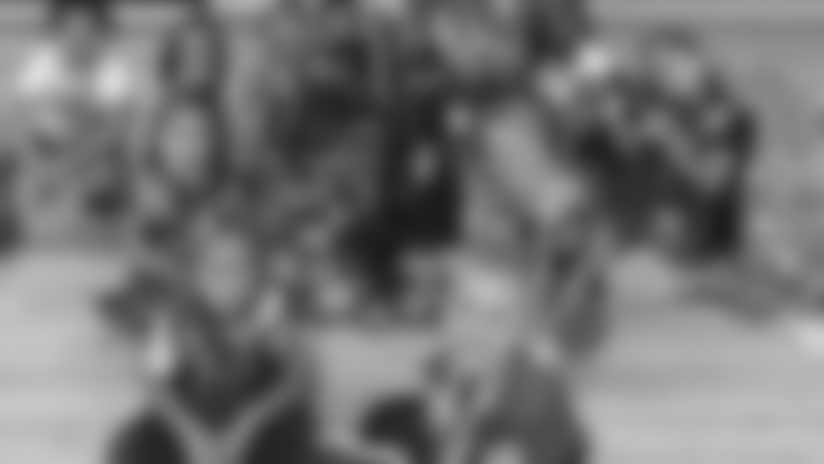 Name: Kayla
Hometown: Perry, OH
What you do to give back?
Kayla just finished up a year of national service with AmeriCorps and now choose to sign-up for any volunteer opportunities that she can within her workplace at United Way of Greater Cleveland! Kayla believes that it is important to give back to our community because she takes pride in her home. She wants to help however she can make to make the greater Cleveland community a place where all can feel safe and flourish.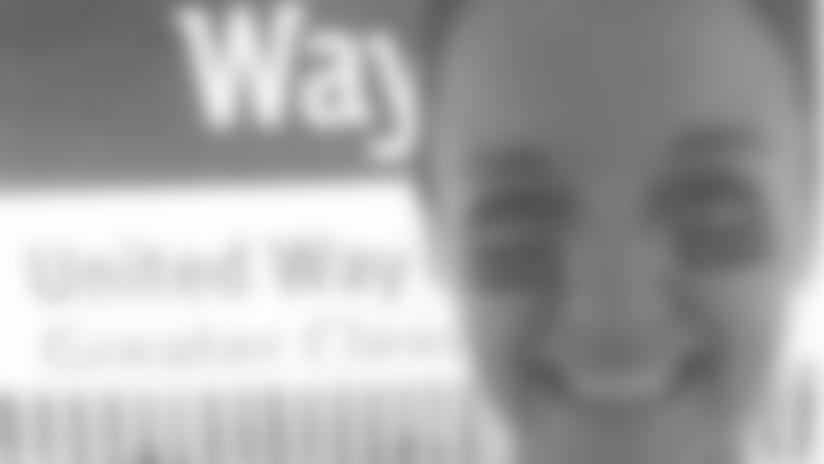 Name: Frank
Hometown:Highland Heights, OH
What you do to give back?Frank gives back by assisting with Grades K-2 St. Paschals track team, while also being a member of St. Paschals Finance Council. He also volunteers with Lake County YMCA Dream Home giveaway and the Cleveland Food Bank. Frank believes that it is important to give back in the community because he believes that we have to be active in our community to help those less fortunate, to guide our children to success, and provide opportunities to make our communities stronger, safer and a great place to live. Thanks, Frank! 
Name: Rich
Hometown:Brooklyn, NY
What you do to give back?Rich is the president of the Brooklyn Browns Backers here in NYC and are giving back to the less fortunate this fall! Together, the Browns Backers are running a 5K race on November 5th at a nearby park to raise money for a local soup kitchen. Immediately after the race, the Brooklyn Browns Backers will be partnering with the NFL Play League flag football to host a brunch before their game at the field next door. Thank you to Rich and the rest of the Brooklyn Browns Backers for giving back to the less fortunate and for also staying active and healthy!
Name: Mitchell & Malinda
Hometown:Berea, OH
What do you do to give back?Mitchell and Malinda are founders of the Maryssa's Mission Foundation and give back to the community by visiting and providing temporary aid to families of medically fragile children by preparing meals, catering meals, delivering goody bags and quilts to local children's hospitals and Ronald McDonald Houses. Knowing about dealing first hand with family struggles, Mitchell and Malinda believe it is important to help children in need and giving them the best possible care possible.
Follow @BrownsGiveBack on Twitter and Instagram and tell us what you are doing to help others using #give10 to unite us all as Browns fans. Give 10 hours, help your community.
The Browns are dedicated to #give10 through the team's First and Ten initiative. Launched in June 2014, the Cleveland Browns First and Ten campaign is the team's community program, established to inspire fans to volunteer in and help their communities throughout the world by volunteering for 10 hours each year. Since its inception, Browns fans have committed to volunteering more than 1 million hours to impact their communities by pledging to #give10. Through First and Ten, the Browns are the only NFL club to promote a long-term volunteering program that unifies the team and its entire fan base, with the goal of impacting every individual's city across the globe, as well as the franchise's local community. All Browns fans are encouraged to join the volunteering effort by signing the First and Ten pledge on the team's website and by sharing their stories with #give10.