The Cleveland Browns are committed to the community. Through the First and Ten movement, the Dawg Pound is encouraged to share what they are doing to give back. There are so many things that you can do to help make the community a better place! Take a look and see what the best fans are doing! *How do you give back?
*#give10
Name: Kelly Hometown: Avon, NY What you do to give back?
**Kelly gives back by being a Girl Scout leader. Kelly says that being a Girl Scout leader allows her the opportunity to be a role model to young, aspiring girls. Kelly says that this opportunity allows her to teach girl about being responsible for their actions, respect for others, caring for their environment and so many other life skills to succeed and be a good citizen.  Kelly says that instilling these traits and abilities at a young age will help them to be a great citizen in their community! Thanks Kelly!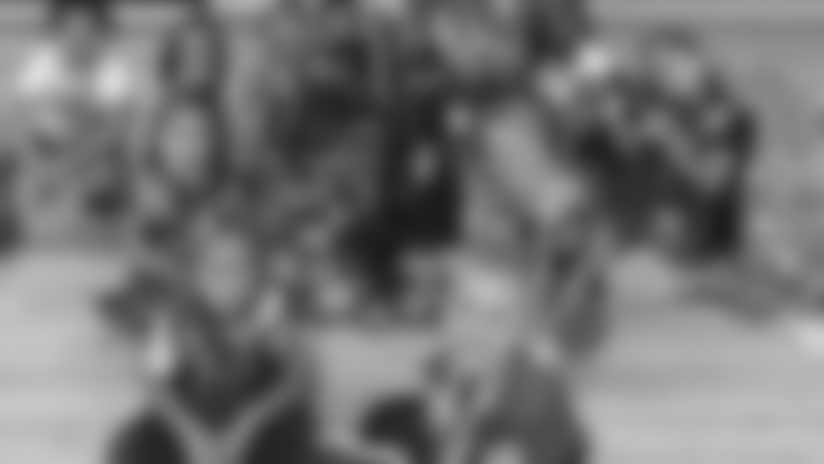 Name: Brent Hometown: Ravenna, OH What you do to give back?
Brent gives back by giving his time and efforts to the Ravenna Assembly of God church in Ravenna, OH. One of the events that Brent says that he helps out with is the 'Stuff the Bus' community service project. This community service project provides school supplies for kids who are in need of them to be the best students they can be while at school! This is Brents second year taking of the First and Ten pledge! Thanks for giving back, Brent! **
Name: Veronica Hometown: Cleveland, OH What you do to give back?
**Veronica gives back by participating and volunteering at the MS run. This year, in her third year for this event, their team included over 50 people! Veronica likes to give back in this way and feels that it is important for her daughter is a Nurse and was diagnosed with MS. Because of this, Veronica first hand goes through dealing with MS and wants to give back in any way that she can to help the cause!
Name:  Cathy
Hometown: South Euclid, OH
What you do to give back?
Cathy gives back by giving back to youth students in our community. Cathy writes grants for books for kids. She works closely with Firstbooks.org which was started by two law years in DC that wanted to give back in a different way. This opportunity gives books to children below the poverty line and with lower reading levels.  Thank you Cathy for giving back in such an important and unique way!
Name: Jacqui
Hometown: Akron, OH
What you do to give back?
Jacqui says that she gives back to the community in which she lives, works and plays because she loves the community she lives in, so very much- and she loves the people who live in her community, even more. Jacqui said that she was taught that it is better to give than to receive, and that she loves sharing her talents with others to make their lives a little brighter. Jacqui says that she gives back because life can be hard and volunteering can offer a new perspective—seeing people who are worse off than you are, yet still hanging in there, can help you see your life in a whole new light. Jacqui says that volunteering makes her feel blessed and grateful for all that she has- and makes her want to give more to others, so they can feel blessed and grateful, too. 
Follow @BrownsGiveBack on Twitter and Instagram and tell us what you are doing to help others using #give10 to unite us all as Browns fans. Give 10 hours, help your community.
The Browns are dedicated to #give10 through the team's First and Ten initiative. Launched in June 2014, the Cleveland Browns First and Ten campaign is the team's community program, established to inspire fans to volunteer in and help their communities throughout the world by volunteering for 10 hours each year. Since its inception, Browns fans have committed to volunteering more than 1 million hours to impact their communities by pledging to #give10. Through First and Ten, the Browns are the only NFL club to promote a long-term volunteering program that unifies the team and its entire fan base, with the goal of impacting every individual's city across the globe, as well as the franchise's local community. All Browns fans are encouraged to join the volunteering effort by signing the First and Ten pledge on the team's website and by sharing their stories with #give10.