The Cleveland Browns are committed to the community. Through the First and Ten movement, the Dawg Pound is encouraged to share what they are doing to give back. There are so many things that you can do to help make the community a better place! Take a look and see what the best fans are doing! *How do you give back?
*#give10
Name: Robert Hometown: Uniontown, OH What you do to give back?
**Robert and his wife are volunteers for the Tragedy Assistance Program for Survivors. Robert supports and comforts other military families like his that have experienced the death of a loved one in military service. Robert says that he does this to honor not only his son, Cpl Dustin Derga, USMC but his 3/25 Marine brothers that also made the ultimate sacrifice in Iraq.   Robert believes that helping other military families in their grief, and being there for them is our way of doing something positive that celebrates the lives of our heroes. Thank you, Robert.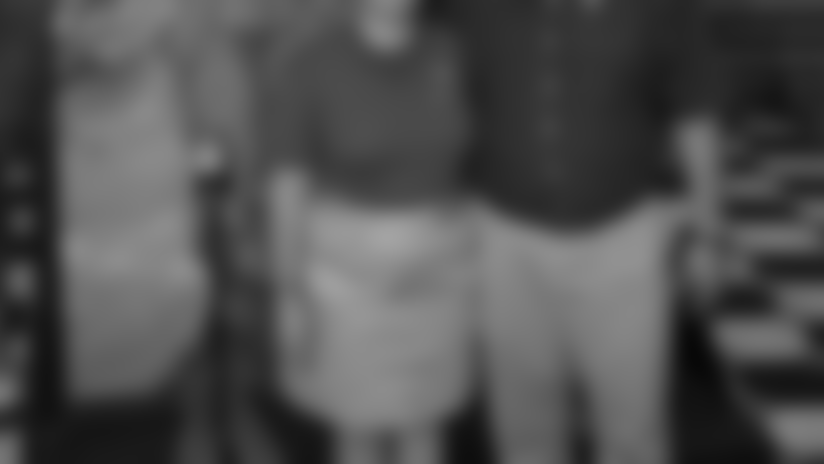 Name: Jason
Hometown: Wooster, Ohio What you do to give back?
**Jason runs a nonprofit (Veterans Entertainment for Trauma Survivors, Inc, where the organization hosts combat Veterans and Veterans with significant disabilities in private suites at various sporting and family events. Jason has been a part of hosting veterans in suites at Cavs games, Akron Rubber Ducks games, a Columbus Crew game and has partnered with Operation Warrior Wishes to host a number of Veterans at the Browns v Ravens game. Awesome work, Jason!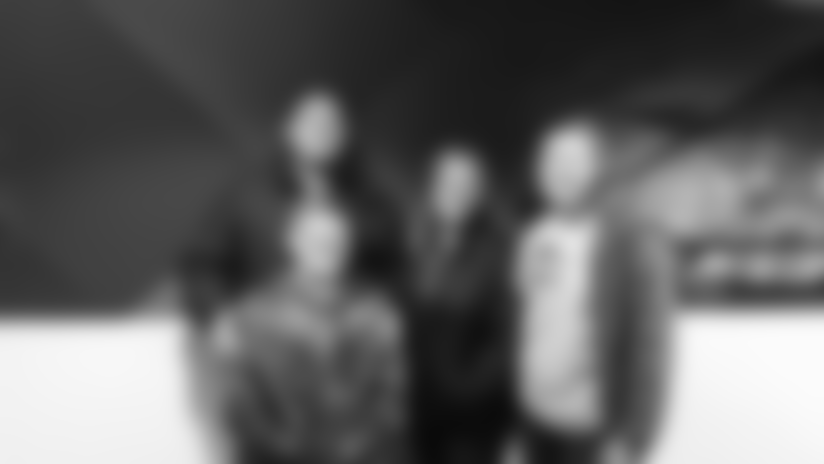 Name: Tiffany Hometown: Kent, OH What you do to give back?
**Tiffany is a veteran of the US Army. Tiffany is now the Senior Support Worker at the Freedom House, a 14-bed therapy based transitional shelter for homeless veterans. She works side-by-side with her veteran clients, helping with their case management and anything they might need that will help them in their transition from homelessness to permanent housing. Tiffany has found a way to continue serving by giving back to her fellow brothers and sisters in arms and she couldn't be happier! Thanks Tiffany for you service!
Name:  Alexander
Hometown: Wooster, OH
What you do to give back?
Alexander created a program called Recess Cleveland. Recess Cleveland throws pop up community "recess" events featuring kickball, dodgeball, zorb games, etc.  At the pop up recess events, Alexander focuses on playing large scale games that have a low barrier of entry and that require an unique combination of skill and teamwork. Alexanders Recess Cleveland events start with 'old school recess' where they drive to an empty lot in Cleveland and spread recreational equipment (Frisbees, 'Skip its', hula hoops, etc.) out in the middle of the field until enough community members and previous event attendees arrive for the organized games.  So far the organized games include Capture the Flag, Battle Ball, Battle Soccer, Traditional Kickball, Ultimate Frisbee. Alexander believes that it is important to share experiences with friends and/or other members of the community costs nothing but may help shape a child's future, help others who are going through a challenge you conquered, or in some cases may even save a life.
Name: Adam
Hometown: Chippewa Lake, OH
What you do to give back?
This year, Adam has worked with the local Habitat for Humanity organization to build a house.  Adam said that it was fun to work on it alongside the young family that is going to live there when the house is completed. Adam has also been able to participate in charity runs for local library and a memorial scholarship fund. Adam belives that it is important to give back because he wants to set the example for his children that helping others is rewarding, and usually fun.  Adam also said that not everyone has that support system, so the larger community can play a vital role in stabilizing lives through periods of turmoil. Thanks Adam!
Follow @BrownsGiveBack on Twitter and Instagram and tell us what you are doing to help others using #give10 to unite us all as Browns fans. Give 10 hours, help your community.
The Browns are dedicated to #give10 through the team's First and Ten initiative. Launched in June 2014, the Cleveland Browns First and Ten campaign is the team's community program, established to inspire fans to volunteer in and help their communities throughout the world by volunteering for 10 hours each year. Since its inception, Browns fans have committed to volunteering more than 1 million hours to impact their communities by pledging to #give10. Through First and Ten, the Browns are the only NFL club to promote a long-term volunteering program that unifies the team and its entire fan base, with the goal of impacting every individual's city across the globe, as well as the franchise's local community. All Browns fans are encouraged to join the volunteering effort by signing the First and Ten pledge on the team's website and by sharing their stories with #give10.