The Cleveland Browns are committed to the community. Through First and Ten, the Dawg Pound is encouraged to share what they are doing to give back. Get inspired and check out what these fans are doing to help their community:
Amanda
Hometown: South Euclid, OH
Amanda is a part of Game Changers Sports who enjoy giving back as much as they can. All of the volunteers/kids who are a part of this organization will be giving back by helping with "A Home For Christmas" where they will be giving a home to a grandmother who has recently taken in her granddaughter and autistic grandson due to their mother who was killed in June in a domestic violence situation. Game Changers Sports are also active supporters of the Cleveland Browns. The children who are a part of this group have been given the opportunity to attend the Play 60 camp, training camp, and a pre-season game. Thank you for your efforts Amanda and the rest of the Game Changers Sports community!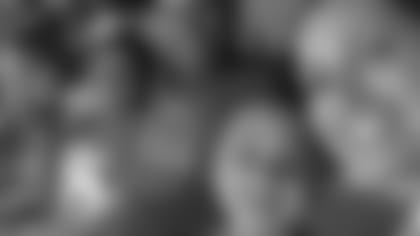 Amy
Hometown: Cambridge, OH
Amy is a Community Event's Coordinator at her local Church, Faith Community Free Methodist Church in Cambridge Ohio. She organizes event's such as their upcoming event in October Fall Festival. The event is open to everyone to attend, and everything thing they offer is free to the community. Amy says that the objective of events like this is to show the community that they love and care about all of them, no matter their situation or background. Amy's group focuses on joining together to love and care for everyone and teach other's that have never experienced this type of open arm's love. Amy says that changing one life at a time is her community project. Thanks Amy!
Myles
Hometown: Euclid, OH
Myles gives back to the community by keeping pedestrians on the streets safe and out of trouble. Kyles and his crew handle a lot of parking enforcement on the streets while also handling Euclid beach to get people to and from their destination. To keep those safe, Myles also helped direct traffic during various parades that go on in Ohio. Along with this Myles helped out at the Junior Police Academy, creating valuable and special relationships between the kids that were a part of it. Since it is so important to keep pedestrians safe on the streets and outside, we can't thank Myles and his team enough for all that they do to keep the community in good hands! Thank you Myles.
Jawan
Hometown: Cleveland, OH
Jawan give back in a HUGE way. Jawan serves not only the Ohio community but our nation. US Navy service member, Jawan is a 12 years and counting active member of the Navy. Along with this, Jawan is a huge Browns fan! Jawan said that he takes Browns pride all of the world and onboard any ship that he goes on. Jawan said that this is his first time station in the United States during the Browns season, and couldn't be more excited to see the Dawgs get to work! Thank you for your commitment to the Browns but more importantly your service to the United States!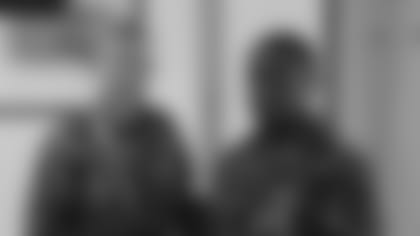 Christina
Hometown: Cleveland, OH
Christina is a mother of 2 children, a 12-year-old boy and an 8-year-old girl. Christina gives back by running her own Childcare service from home. Christina is also a 7th grade boys Basketball coach and a neighborhood summer league Baseball coach. Christina says that she loves coaching because not only does she get to participate in the sports, she can also get to help teach kids fundamentals, team work, responsibility, and an obligation and commitment to a team. Christina says that she was involved in organized sports her whole life and truly believes it keeps kids out of trouble and focused on goals! Thanks Christina for your commitment to our youth!
Follow @BrownsGiveBack on Twitter and Instagram and tell us what you are doing to help others using #give10 to unite us all as Browns fans. Give 10 hours, help your community.
The Browns are dedicated to #give10 through the team's First and Ten initiative. Launched in June 2014, the Cleveland Browns First and Ten campaign is the team's community program, established to inspire fans to volunteer in and help their communities throughout the world by volunteering for 10 hours each year. Since its inception, Browns fans have committed to volunteering more than 1 million hours to impact their communities by pledging to #give10. Through First and Ten, the Browns are the only NFL club to promote a long-term volunteering program that unifies the team and its entire fan base, with the goal of impacting every individual's city across the globe, as well as the franchise's local community. All Browns fans are encouraged to join the volunteering effort by signing the First and Ten pledge on the team's website and by sharing their stories with #give10.