Recently the Cleveland Browns hosted the annual First and Ten Toy Drive, presented by Electronic Merchant Systems, as a signature opportunity for fans to give back through the First and Ten movement. The Browns First and Ten Toy Drive helps support the US Marine Corp Toys for Toys program providing new toys to kids in Cuyahoga County leading into the holiday season. Prior the Browns taking on the Packers at FirstEnergy Stadium, volunteers from Electronic Merchant Systems and members of the US Marine Corp braved the cold and collected new toys and monetary contributions from fans outside the gates. New this year, Electronic Merchant Systems held a company-wide toy drive prior to the game and help contribute to the overall success of the toy drive! Through the generosity of Browns fans, $25,000 was collected for Toys for Tots and an additional 800 toys were collected, ensuring a memorable holiday for many children in Northeast Ohio. The First and Ten Toy Drive was part of the 10 Days of Giving effort this holiday season.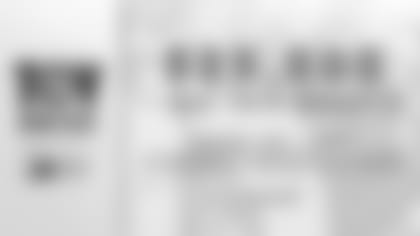 To learn more about the US Marine Corp Toys for Toys, click here.
Through Browns Give Back, the Cleveland Browns are dedicated to #give10 through the team's First and Ten initiative. Launched in June 2014, the Cleveland Browns First and Ten campaign is the team's community program, established to inspire fans to volunteer in and help their communities throughout the world by volunteering for 10 hours each year. Through First and Ten, the Browns are the only NFL club to promote a long-term volunteering program that unifies the team and its entire fan base, with the goal of impacting every individual's city across the globe, as well as the franchise's local community. All Browns fans are encouraged to join the volunteering effort by signing the First and Ten pledge on the team's website and by sharing their stories with #give10. For more information, visit ClevelandBrowns.com/brownsgiveback.