As a Cleveland Browns Foundation community partner, Walton holds a special place in the hearts of the entire Browns organization. Beginning with the 2012-13 school year, Walton School was selected as a mid-performing school in need of "wraparound services," and became an investment school as part of The Cleveland Plan. Walton School has a diverse student population; including over 50 percent Hispanic population. All of its students receive free or reduced lunch and are categorized as economically disadvantaged. The goal of the Cleveland Plan is to transform schools into community schools where they build bridges between the school and its community.
In partnership with United Way of Greater Cleveland and the Cleveland Metropolitan School District, the Cleveland Browns Foundation is now in its third year supporting Walton School.  The Cleveland Browns Foundation supports Walton School through visits by the Browns leadership team, staff, and players throughout the year and provides rewards and incentives for student achievement. This past spring, the Cleveland Brown's Stadium Operations Department renovated Walton's library media center and installed smart boards to help enhance learning capabilities. Several Cleveland Browns players paid a visit to Walton School for the ribbon cutting ceremony of the newly renovated library and to recognize Walton School Kindness Ambassadors. The Browns players spent time with the students discussing respect and making posters about kindness.  
Walton is now in its fourth year as an investment school and is already benefitting from the wraparound services and community support. At the end of the 2015-16 school year, Walton had the second highest reading and math student proficiency scores out of all twenty-three investment schools. Also at the end of the 2015-16 school year, 93.3 percent of third graders met the Third Grade Reading Guarantee requirements for promotion to 4th grade. The school continues to offer a world view to its students by building their global competency as an Asia Society International Studies School.  Beginning in August 2015, all scholars in grades K-8 will receive foreign language instruction in languages such as Mandarin, French, Spanish, or Arabic. At Walton, they provide their scholars with an education that addresses their social, physical, emotional, cultural, and academic needs through an emphasis on student inquiry and global perspective.
Walton's vision is to create a respectful, supportive, and globally focused learning environment, which fosters collaboration, sets rigorous yet attainable goals, and strives to meet the needs of all scholars, staff, and community.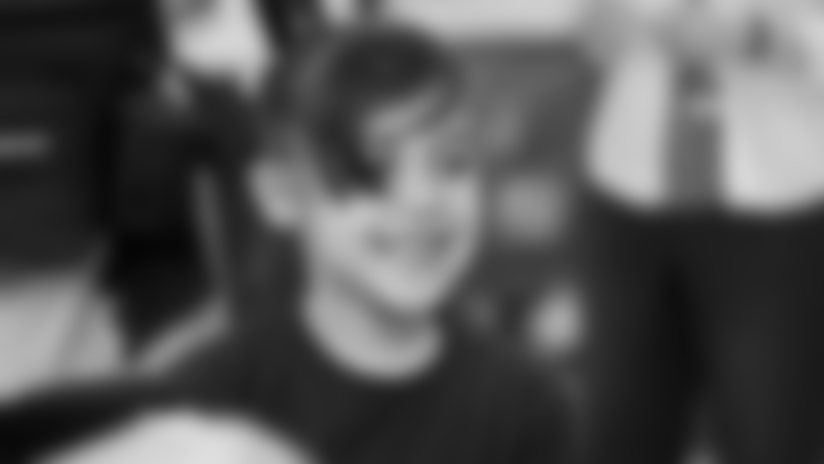 The Cleveland Browns Foundation is dedicated to taking a solution-based, holistic approach to ensure Northeast Ohio youth receive the education and development they need as a foundation for independence and success. The Foundation's goal is to eliminate barriers to learning so that all students—regardless of zip code, race economic status or disability—receive a high-quality education.