The average NFL player is either bigger, faster, stronger or a combination of the three compared to the average Joe.
Compared to the average NFL player, there's a special category reserved for guys that can put on the show that Myles Garrett posted to his Instagram story this week.
Throughout the workout, Garrett called out his teammate and good friend, defensive tackle Larry Ogunjobi.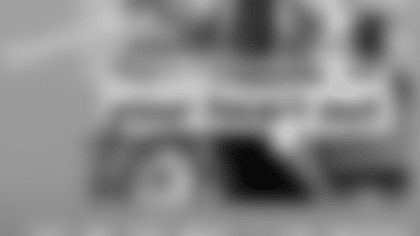 Hungry competitor that he is, Ogunjobi wouldn't back down, putting up an astounding 725 pounds shortly thereafter.
Garrett vs. Ogunjobi. The Instagram/workout war you never knew you wanted.
Speaking of working out, Odell Beckham Jr., Rashard Higgins, Jarvis Landry and Baker Mayfield took some time to put some work in while out in Los Angeles.
While Mayfield was with some of the wide receivers, tight end David Njoku made an appearance on the Rich Eisen show, where he was put on the hot seat to either start, bench or cut three legendary wideouts and tight ends from "The U."
Finally, we turn our attention to Grenada, Miss., where city officials proclaimed June 22 "Genard Avery Day" in honor of the Browns linebacker's generous dedication to the youth of Grenada and to recognize his achievements and commitment to excellence.