Later in the afternoon, it was center JC Tretter, linebacker Mack Wilson and former Browns great Hanford Dixon creating memories for local coast guard members at the Cleveland Harbor Coast Guard Station. The three took time to sign autographs for all members present, they got a behind-the-scenes tour of the facility and even took a ride out on Lake Erie while learning some of the finer tips of what day-to-day life is like for the service members.
Halloween Highlights
Given last Thursday was Halloween, some of the Browns showcased the family side of the festivities while others showcased their adorable love for the Browns.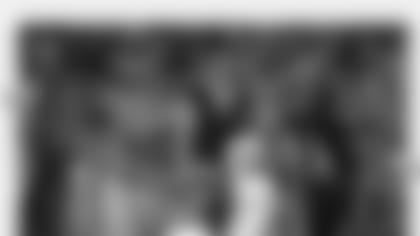 Let's be honest, there's only one right way to embody defensive end Myles Garrett on Halloween, and this little one knocked it out of the park.
The Special Teams Unit Steps up for TikTok
Sticking with Hughlett and the rest of the special teams guys in kicker Austin Seibert and punter Jamie Gillan, the three stepped up and delivered some laughs this week over on the Browns TikTok.
There's a lot that goes into being a long snapper, but we're more than happy Hughlett is our guy.
If there's anything Seibert taught us last week, it's that you have to be careful how you pick things up in Berea, because he's always ready.
Jarvis Landry Wants to Get ... A Kangaroo?
We've been aware for some time now that the Landry family has a special connection with the animal kingdom.
Their next step via Jarvis' Instagram story may be an interesting one...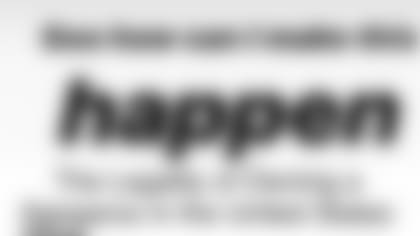 The #ChiefSlam Makes a Step Toward a Return
Good news on the horizon!
No. 1 LSU vs. No. 2 Alabama and the Browns
It's a monster Saturday ahead in the college football world with No. 1 LSU set to travel to Tuscaloosa to take on No. 2 Alabama, and there are no shortage of connections with both programs.
The LSU side features wide receivers Landry and Odell Beckham Jr. along with Williams while the Alabama side is represented with head coach Freddie Kitchens and Mack Wilson.
With Crimson Tide quarterback Tua Tagovailoa set to potentially make a return to action Saturday, let the social media chirping begin.
Stay tuned for more between these two rookies. Should be a fun one to watch come Saturday.
Club 46: Clay Matthews
Finally, don't miss this week's Club 46 featuring the most recent inductee into the Browns Ring of Honor, Clay Matthews!