Today, the Cleveland Browns honor the life and legacy of civil rights leader, Dr. Martin Luther King Jr., a man that stood for peace, equal, rights and freedom for all people. His lasting impact reminds us to educate, empower and inspire positive change off the field, by using our platform to address racism and tackle social justice in our communities. Through the Be the Solution initiative, the entire Browns organization remains committed to conversations and actions that move our community towards a more equal and just tomorrow.
Inspired by an email sent by the team's EVP of Football Operations and General Manager Andrew Berry, the Browns Be the Solution initiative was launched in June 2020 in response to the tragic death of George Floyd. Ultimately, the email served as the inspiration for a call to action for all Browns fans to stand up for social justice.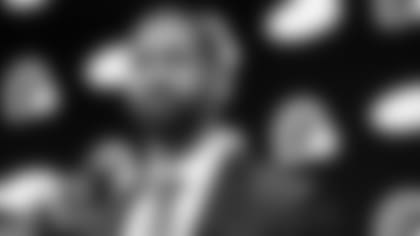 The Browns stand in solidarity with all the people within our country who are making the commitment, effort and sacrifice necessary to demand and work towards positive change for the Black community. The following are the areas where the organization will work to become an instrument for change:
Education, Police Reform and Accountability
Economic Advancement and Community Support
Non-Partisan Voter Registration
Education and Turn Out
"Our lives begin to end the day we become silent about things that matter." Dr. Martin Luther King Jr.
You too can make a difference and inspire others through volunteerism. Start by finding something you believe in and want to support. The Browns partner with many organizations doing impactful work throughout Northeast Ohio, but there are so many others you can make a difference through in your schools, on college campuses, in the workplace or within your neighborhoods.
Take the First and Ten pledge here and make the commitment to give 10 hours to help your community
Check out our Be the Solution and First and Ten Community Partner organizations for ways you can get involved
Follow us @BrownsGiveBack and use #BeTheSolution and #give10 to inspire others
Since its launch in 2014, the Browns First and Ten movement has inspired more than 2.75 million hours of volunteerism. Together, we can make a difference in our communities.
"Life's most persistent and urgent question is, 'What are you doing for others?" Dr. Martin Luther King Jr.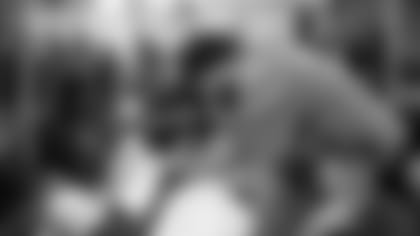 Be the Solution Organizations
First and Ten Community Partners