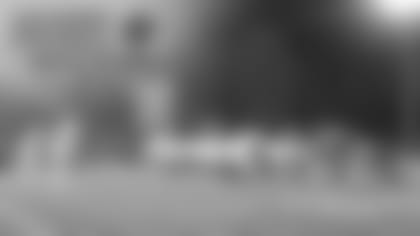 | | | | | | |
| --- | --- | --- | --- | --- | --- |
| Final | 1st | 2nd | 3rd | 4th | Final |
| Buckeye | 7 | 14 | 7 | 7 | 35 |
| Brookside | 0 | 0 | 0 | 0 | 0 |
1st Quarter
Bu- #22 Thome, 5 yard rushing TD (PAT Good)
2nd Quarter
Bu- #22 Thome 3 yard rushing TD (PAT No Good)
Bu- #11 Lowry, 53 yard reception from #14 Polidori (2PT Conversion Good)
3rd Quarter
Bu- #22 Thome, 35 yard rushing TD (PAT Good)
4th Quarter
Bu- #8 Fauver, 10 yard rushing TD (PAT Good)
Coach of the Week: Mark Pinzone
MVP of the Game: Trevor Thome (RB #22), 14 carries for 149 rushing; 3TDs \
Key Stats
Brookside
2 QB Hunter Schmeltzer- 14/31 for 147 passing
9 WR Dudley Taw- 8 catches for78 yards receiving  
Buckeye
14 QB Nathan Polidari- 7 carries for 25 yards; 5/8 for 108 passing, 1TD
22 RB Trevor Thome- 14 carries for 149 rushing; 3TDs
Play Like a Brown Moment of the Game
Buckeye senior Nathan Polidori intercepted the Cardinals twice, and on one of the ensuing drives connected with Lowry on a 53 yard strike to put the Buckeyes up 21-0 before half.
Cleveland Browns First and Ten
While visiting a different community each week for the Cleveland Browns High School Game of the Week, we come across an overwhelming amount of selfless individuals who help make high school football so special in their respected communities. This week we met Jenny Prechtel, a second-year volunteer for Buckeye Band. Jenny volunteers year-round to raise funds for Buckeye Band trips and events. Jenny's daughter is a Junior flutist and piccolo player. The highlight of Jenny's experience was last week, when the Buckeye Band qualified for state finals, which take place in Brunswick November 7th. 
How are you giving back? Share your stories using #give10.
Make sure to follow @BrownsYouthFB on Twitter to stay up to date on all Cleveland Browns youth and high-school football programing throughout the year.